Some people hesitate to visit Japan because it has a reputation for being more expensive than other Asian destinations, but rest assured, Japan can actually be an affordable destination too.
There are various ways in order to make the most of your budget.
Quick facts
A JR Pass can save you a lot of money if you're planning to visit several cities across Japan.
You can easily find cheap, delicious, and healthy food in Japanese convenient stores.
Many traditional guesthouses − ryokan − offer hot spring baths.
A tour can give you insights into local culture and how the public transportation system works.
Off-peak-season flight tickets and accommodation are less expensive.
Finding good-value accommodation in Japan
There is a lot of great quality accommodation to choose from, but do choose carefully so you can make the most of your Japan experience.
Stay at a family-run ryokan
Experience a unique Japanese guesthouse, by staying in a reasonably priced ryokan which can be easily found throughout the country. A ryokan is a traditional-style guesthouse, it is often family run.
In a ryokan you can experience the Japanese way of living, such as:
sleeping on a futon (traditional style bedding) laid on top of tatami (straw mat used for flooring)
bathing in a Japanese hot spring called onsen
dining kaiseki style, which includes many small side dishes that feature local and seasonal specialty.
If you're looking for an authentic ryokan experience, you should go to Hakone, which is about a one-hour train ride from Tokyo. Not only are there many options to choose from, but many of the ryokans there have a long history, even back to the 17th century.
Kyoto's town houses
Japanese style town houses, known as machiya, can be found throughout Japan, but are most popular in Kyoto. Typically, they have a narrow shop front, but when you enter it, the building is actually very long, stretching deep inside.
The number of machiya is dwindling, not only because they are outdated, but also because they are expensive to maintain.
Minshuku, a traditional farmhouse
If you're looking for a quiet rural experience, you should consider staying in a traditional farmhouse called minshuku. In a minshuku you can learn how food is being grown and processed and also taste the local produce.
Express Inn with good location in Tokyo
Even if you want to stay at the heart of Tokyo, you can also find good-value accommodation in Express Inns. While the size of the rooms may be small, which is what you would expect for city accommodation, the quality and cleanliness is very good.
Traveling by public transportation in Japan
Transportation in Japan is generally not cheap, and so when visiting Japan, a large portion of your budget will go to transportation. Good planning will make your trip more affordable.
Using a JR Pass to take Shinkansen bullet train
'Shinkansen', or the bullet train, is a comfortable way to travel long distances across Japan. Not only do you get to see spectacular scenery on the way, it is also very fast and convenient. Unlike flight tickets, which need to be booked ahead of time, it is possible to buy Shinkansen tickets on the spot.
However, Shinkansen tickets can be expensive. A one-way Shinkansen ticket from Tokyo to Kyoto costs about USD 120. Sometimes flight tickets can be cheaper and faster than Shinkansen.
If you are travelling to visit several places in Japan, you should consider getting a JR Pass. A JR Pass is a special fare ticket that allows you to travel freely over a certain number of days. It is only available for tourists with the 'Temporary Visitor' stamp in their passport. A 7-day ticket costs about USD 263 and 14 days cost about USD 420.
Prior to your visit in Japan, a JR Pass can be bought online and from travel agents. You should buy a JR Pass before you enter Japan as it is cheaper and more convenient. Moreover, only designated stations and airports in Japan are allowed to sell JR Passes. So, give yourself peace of mind and get your JR Pass early!
Getting around in cities by subway and buses
Japan also has very convenient subways and buses. In the larger cities like Tokyo and Osaka, the main mode of transportation within the city is the subway, while buses serve as secondary means, complementing the subway network. In smaller cities however, often buses are the main means of transportation.
The bus ticketing system can vary, depending on the bus company, but usually passengers get aboard from the backdoor, pick up a small ticket near the door (which will be used to determine the fare), and go out through the front door, putting the exact fare and the ticket inside a box near the driver's seat.
Recommended Itinerary
Combine a guided tour with free-day discovery when designing an itinerary
When designing an itinerary with us, you can combine a guided tour with a free-day discovery. This means that not only do you get the insights from an experienced guide, you will also have the time and freedom to explore the surroundings by yourself.
8-Day Classic tour, covering most of Japan's highlights
Asia Highlights offer an 9-day Japan highlights tour where you will arrive in Osaka, then travel by Shinkansen to Kyoto, then Hakone, and then the tour will finish in Tokyo.
Within just eight days you can have many interesting and unique Japanese experiences, from participating in a Japanese tea ceremony, seeing breathtaking views from a Shinkansen, rolling up sushi after a visit to the local fish market, to sipping a coffee at a Maid Café in Shibuya.
Guided tour with free-day discovery
If you start your tour in Tokyo, it is a good idea to arrange for a guided tour with an experienced guide. The guide will teach you how to take the local buses and trains.
To know how the transportation system works, will make it much easier for the rest of your trip. Guides can also add value to the trip as they can give you insights into the Japanese culture.
By including free-day discovery, you can have free time to explore the place for yourself as well.
Optional experiences
You can also enrich your trip by participating in cultural activities such as a tea ceremony, a sushi rolling class, a flower arranging class, and a kimono experience.
Try street food and convenient store food
A great way to find good deals for food is at Japanese convenient stores and street food stalls.
Convenient store food
If you want to save on food, you can buy ready-made food at a convenient store (konbini as they call them), and go for a picnic. You will find convenient stores almost at every street corner, and they come with different brands, including Seven Eleven, Lawson, and Family Mart.
Don't think that Japanese convenient store food is low quality junk food. The selection you can choose there is abundant and you won't have any trouble finding something that tastes delicious and is healthy.
A standard and basic Japanese on-the-go meal that you can get in a konbini is onigiri, which are triangle shaped rice balls with various fillings, covered with dried seaweed. This will cost only about 200-300 yen.
A healthier option would be a bento, which is basically a lunch box, consisting of rice and various side dishes. You can also get sushi or sashimi which might be slightly more expensive, but certainly delicious!
Street-food stalls
In markets such as Tsukiji fish market, Nishiji market, and Omicho market, fresh fish is brought in every morning. Around the markets there are also a number of restaurants, offering seafood rice bowls or sushi. This is an excellent opportunity for you to taste Japan's very fresh seafood. The numerous stalls and vendors will ensure that you will not run out of things to try!
Sushi restaurants and noodle shops
Conveyor-belt sushi shops, also called kaiten-zushi, come with varying prices but can be quite cheap and offer a unique experience where you pick the sushi you want from the conveyor belt. Another good-value place to get your meal are noodle shops. Japanese noodle shops can be divided into two categories: the ones selling ramen, which is the curly Chinese-style egg noodle, and the ones selling soba and udon.
Recommended Itinerary
Keep a budget on shopping
Japan has an amazing shopping scene; there are so many beautiful things that you can buy. No matter what your interests are, you will surely find something that you want to get. From fashionable clothes, good quality toiletries, exquisitely packaged local delicacies and beautiful tableware, to exceedingly cute stationary, Japan has them all.
Japanese cosmetics and clothes are excellent quality and can be bought at cheaper prices in Japan than overseas. However, don't forget to stick to your budget.
Best-value time for visiting
Peak season in Japan is about 20th March to 8th May, and 15th October to 30th November, with higher prices for transportation, guided tours, and accommodation. The price for a tour package might be about 15 - 20% higher than usual. So, the best-value times are one month before or after the peak seasons.
Even though costs are a little higher, there might be reasons why you may still want to travel during the high season. For example, if you want to see the beautiful cherry blossom, it might be worth the extra expenditure.
However, there are also some economical alternatives such as travelling during the wisteria or other flower seasons.
Visit Japan with Asia Highlights
There is so much to see and experience in Japan, so make sure you make the most of your budget. Book with Asia Highlights and let us craft the perfect trip for you and your loved ones. Our knowledgeable staff will provide you with 24-hour assistance, 7 days a week, to ensure you a hassle-free trip.
Check out the following links and start learning about our tours now:
Why Travel with Asia Highlights During the Pandemic
Tailor-made experience: All of your ideas/needs will be carefully considered to create your ideal trip.
Worry-free planning: Your 1:1 travel consultant in Asia will take all the uncertainty out of your planning, helping you navigate any travel restrictions. 
No-risk booking: 100% refund policy! (up to 14 days before departure)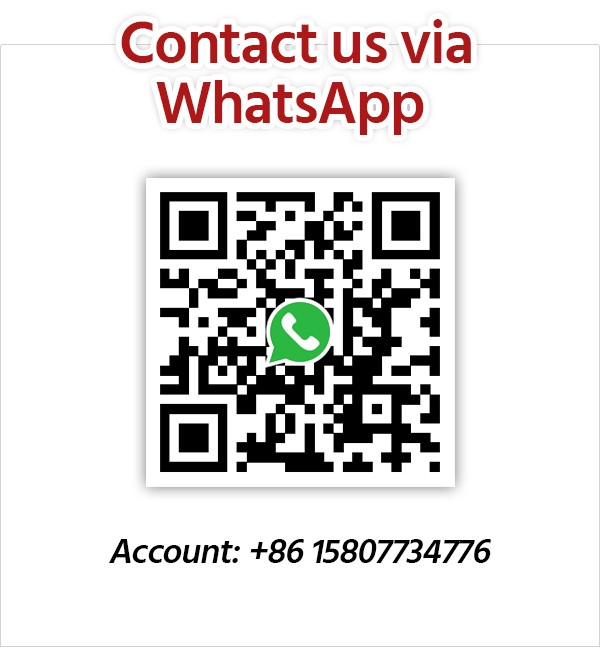 Get Inspired with Our Sample Itineraries
At Asia Highlights, we create your kind of journey — your dates, your destinations, at your pace. You can have any trip tailor made for your travel.
More Travel Ideas and Inspiration