Japan has been capturing the excitement and imagination of travelers for a long time. The incredible contrasts within the country, its technologically advanced cities and transport, and its unique culture and ancient history, all serve to attract visitors.
In Japan, you can travel in modern and luxurious comfort, while experiencing a new culture and exploring everything that makes the country so exciting.
In this article, we will explain why Japan is such a good destination for luxury trips, present some suggestions for things to do while there, and provide some important additional travel information.
Highlights
Japan is the perfect destination for a luxury vacation because of its high service standards and world-class cuisine
Our favorite luxury travel activities include intimate experiences such as having tea one-on-one with a geisha, a private cooking class, and a private tour of Tokyo
If you are looking for incredible accommodation, staying in a traditional Japanese ryokan offers unbeatable service, and the luxury hotels in Arashiyama are another good way to escape the city
To experience Japanese cuisine you should not only take a cooking class and go to the famous restaurants, but also eat a kaiseki-style meal
One way to appreciate the incredible beauty of Japan is to visit during the blooming of the cherry trees
Japanese culture is different from Western culture and some rules of etiquette are different, including the customs of bowing and removing shoes
Japan is safe for travelers, but visitors should be sure to check weather warnings or natural disaster warnings
The best time to visit Japan is spring or autumn
Why take a luxury trip to Japan
Although most people don't immediately think of Japan when considering a luxury vacation, it is a great destination for those wanting to travel in comfort and style. Not only is it interesting due to its unique history and culture, but it also has luxury transport and accommodation, serving to enhance every part of your trip.
The main reasons we recommend Japan as a luxury destination are its high service standards and world-class cuisine.
Quality of service
One reason why travel can be so luxurious is the level of service provided. The Japanese service industry is simply unsurpassed, whether you are in a ryokan hotel or a restaurant. Japanese people like to focus on the convenience and happiness of customers and will, therefore, make everything as enjoyable and easy for customers as possible.
This commitment to incredible service also translates into ease of travel. Although you can fly from city to city in Japan, taking a bullet train is also quick and easy. Furthermore, you won't have to take your luggage with you, as you can use the takyubin delivery service, which will send your bags from hotel to hotel.
World-class cuisine
Japan is a country of incredible cuisine. There are plenty of opportunities for a world-class dining experience, with 519 restaurants and 119 hotels enjoying Michelin-star ratings.
Whether you are in one of Tokyo's most expensive sushi restaurants or enjoying an elegant kaiseki meal, you will be able to discern the high quality of ingredients used and the care with which each dish is prepared.
If you are a true food connoisseur, then Japan is the destination for you. Here you can not only taste food from chefs who are masters of their craft, but you can also explore the city to discover where their ingredients are sourced.
Top activities for luxury travel
Now that we have discussed why Japan is a great destination for luxury travel, here are some of our suggestions for the best things to do in Japan during your trip.
Afternoon tea with a geisha
Geisha are not only one of Japan's most iconic cultural relics, but they are also very well respected in Japan. Hiring one to serve you would be understood as an exclusive opportunity. Geisha are usually not only very beautiful, but also highly skilled, as they dedicate their lives to dressing in kimonos, applying makeup, dancing, and singing.
A great way to learn more about Japanese culture is to have a private experience with a geisha in Kyoto. In ochaya, or geisha teahouses, visitors will be served green tea and Japanese sweets by geisha in a graceful and charming manner. The elegant geisha will also present traditional songs, dances, and games.
Luxury Japanese-Western ryokan
A ryokan is a traditional Japanese inn. The floors are made of rice or bamboo straw, and you dine on the floor in your room. You sleep on a futon. While not immediately seeming luxurious, ryokans are the essence of comfort.
Members of staff are often dressed in kimonos and provide excellent service, the food is top-tier, and many ryokans are located near natural hot springs, having waters with healing properties.
Hakone is a particularly wonderful place to stay in a ryokan. Not only will you have access to the public hot spring baths (onsens), but many ryokans in the area offer private onsens. In Hakone, you can also catch breathtaking views of the elusive Mount Fuji.
Recommended Itinerary
Kaiseki dining
Kaiseki is a traditional Japanese dinner with many courses. Today, kaiseki is considered an art that searches for the perfect balance of taste, texture, appearance, and color.
Usually presented in 5 courses, kaiseki typically includes an appetizer, sashimi, a simmered dish, a grilled dish, and a steamed course. Other dishes may be included, often according to what contributes most to the meal in the mind of the chef.
Preparing kaiseki often requires carefully learned skills and techniques, to achieve the beautiful balance that makes it so special. Kaiseki only use fresh locally-sourced seasonal ingredients. Once created, the dishes are beautifully arranged and garnished, often including leaves and flowers to enhance the seasonal theme.
Private tour of Tokyo
Tokyo is a fascinating city, from the high-tech modern atmosphere of the inner city, with Omotesando shopping street and Shiodome district's skyscrapers, to Asakusa "old Tokyo", where you can see Tokyo's oldest temple. The city is full of beautiful parks, such as the picturesque Hamarikyu gardens.
If you are interested in the culinary side of Tokyo, you can visit some of the city's famous ramen spots or drink a steaming cup of matcha, with wagashi sweets. Or you can explore the heart-beat of food in Tokyo, Tsukiji Fish Market, where almost all restaurants, from those with Michelin-star ratings to stalls on the streets, daily obtain fresh seafood.
Private cooking course
There are plenty of cooking courses in Japan, whether for learning the delicate art of making Japanese sweets or how to make sushi. If, however, you would like to get the most out of your experience, a private course in the home of a local is the way to go.
With a private cooking course, the teacher will have plenty of time to explain small concepts and cultural facts as well as to answer any questions you may have about the process, making the experience all the more memorable.
When a class is in the home of a Tokyo local, the experience is more intimate, and guests will have an opportunity to see inside a typical Japanese home and to learn more about the culture.
And of course, one of the best rewards of taking a cooking course is the opportunity to eat your own creations at the end.
Live in luxury at Arashiyama
Arashiyama is a small district outside Kyoto and is especially renowned for its beautiful bamboo groves. Visiting this area of Japan is a great way of escaping the large cities and discovering some of the country's famous natural beauty. Here you'll also see beautiful gardens, tea houses, and even a Zen meditation hall.
In Arashiyama, there are many famous landmarks, such as Togetsukyo Bridge, and the Fushimi-Inari Shrine which featured in the movie "Memoirs of a Geisha". The 10,000 red torii gates, which cover the path up the mountain, make for incredible pictures.
Because the area is such a popular escape from Kyoto, there are a few options for luxury hotels there, which of course offer excellent service and a nice place to relax while appreciating the gorgeous scenery.
Experience sakura
Watching the sakura, or the blooming of the cherry blossom trees, is an ancient tradition in Japan that dates back over 1,000 years. The sakura is so beautiful it has inspired some of the country's most famous poets and painters.
One reason why the sakura is so beautiful is its rarity. The cherry blossom season is only in spring and is very short, only lasting about a week after the flowers open.
Many locations in Japan are famous for their beauty during sakura. One great place to see the sakura is Arashiyama. It is particularly beautiful due to its mountain setting. Another good location is central Kyoto along the Philosopher's Path, a famous ancient street surrounded by cherry trees.
Recommended Itinerary
Important travel information
Now that we have talked about our recommendations for activities in Japan during a luxury vacation, here is some important information that everyone should know before visiting, including information about etiquette, safety, and the best times to visit.
Etiquette
Japan is a unique country with a unique culture and although this is one of the reasons so many people are drawn to the country, it can also cause some misunderstandings and miscommunication. Here are some important things to know about etiquette in Japan.
One of the main differences between Japanese and Western culture is the practice of bowing. Bowing is very common in Japan and is used when you meet someone, thank someone, or say goodbye. A general rule of thumb is that if a Japanese person bows to you, a simple bowing of the head in return is usually okay.
Another thing that may be strange at first to Westerners is the practice of removing shoes. In Japan, when entering businesses or private homes, you will often be expected to remove your shoes at the entrance. After shoes are removed, house slippers will be provided to wear indoors.
Safety
Japan has a relatively low crime rate and is generally a very safe country for traveling. There are small risks of petty crime such as theft, especially in busy tourist areas, so it is important to keep good track of your belongings.
One important thing about safety in Japan is the possibility of natural disasters such as earthquakes, tropical storms, or volcanic activity. Japan is extremely active geothermally and often experiences earthquakes or volcanic activity. Being an island nation, it is vulnerable to natural disasters such as typhoons and tsunamis.
Recommended Itinerary
Best times to visit
Japan is a great place to visit all year round, though there are different benefits and drawbacks of each season. Overall, spring is the most popular time to visit, due to the great weather and the blooming of cherry blossoms. Spring, however, does have larger crowds.
If you would like to experience good weather in Japan with slightly smaller crowds, then autumn would be a good time to visit. During autumn the trees begin to turn vibrant red and orange, and the weather is still beautiful but the crowds are smaller.
The disadvantage of autumn is that you won't be able to see the blooming of cherry blossoms, but many places like Arashiyama are just as striking in the fall as they are in the spring.
Visit Japan with Asia Highlights
Thinking about a luxury holiday in Japan? Our experts at Asia Highlights have lots of experience arranging trips there to suit the needs of all our customers. We support our guests in tailor-making their travels, to suit their needs and desires. For more information contact us here.
Why Travel with Asia Highlights During the Pandemic
Tailor-made experience: All of your ideas/needs will be carefully considered to create your ideal trip.
Worry-free planning: Your 1:1 travel consultant in Asia will take all the uncertainty out of your planning, helping you navigate any travel restrictions. 
No-risk booking: 100% refund policy! (up to 14 days before departure)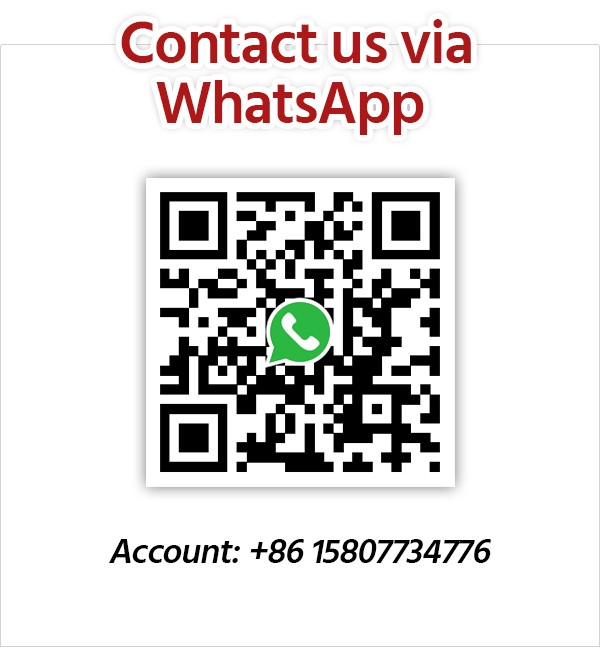 Get Inspired with Our Sample Itineraries
At Asia Highlights, we create your kind of journey — your dates, your destinations, at your pace. You can have any trip tailor made for your travel.
More Travel Ideas and Inspiration