From north to south, from east to west, Japan offers some unique sights to its visitors. You can hike on an active volcano like Mount Aso, or admire the placid landscape towered by Mount Fuji, the tallest mountain of Japan. Strolling in a bamboo grove is a unique pleasure, and exploring one of the hundreds of forests or islands can truly regenerate your soul…
No matter what you are looking for, Japan will satisfy your desires. Every region is unique in its own way, offering different landscapes under different climatic conditions. You just have to go and discover the place that best suits you and you surely won't be disappointed.
Highlights
Japanese landscape is varied and attractive.
There are 118 volcanoes in Japan. Some of them, like Mount Aso, are still active and regularly erupting.
Japan, with 62.3 million acres of forest, is one of the world's most heavily forested countries.
Hot springs are extremely popular among tourists and locals − the perfect place to immerse yourself in nature and to relax.
There are 6,000 islands in Japan, many of them still uncontaminated by tourism.
The landscape of Japan
Japan will amaze you with the diversity of its natural environment. The island stretches from north to south over 3000 kilometers; three quarters of it is mountainous, the rest consists of basins and plains.
Japan has a mild climate and distinct seasonal changes. Because of its shape, the climate can vary greatly from place to place. For example, Hokkaido is known for its rigid and long winter, and ice drifts off its shores, while Okinawa is quiet, arid and belongs to the subtropical zone, with mangrove forests growing in many places.
The island of Japan lies on four tectonic plates and it is the world's most geologically active zone. This is clear when observing the disposition of the islands, the many volcanoes, and hot springs welling up from underground. Volcanic activities also created the fuketsu, a cave where cold winds blow. Water is also ubiquitous: there are hundreds of rivers, deep lakes, and powerful waterfalls.
Coastal areas are characterized by sandy beaches, bluffs, tidelands, and coral reefs. The sea surrounding the islands with warm and cold currents, is home to a huge variety of fish. There are about 6,000 islands, 430 of which are inhabited.
Forests
Typical forests in Japan see plenty of oak, maple, birch, cypress, and cedar trees. Coniferous, cool-temperature deciduous, and broadleaf forests are the three main kinds of forests to be found in Japan. Some of the most beautiful forests are located in the Tohuku Region.
There are dozens of forests in Japan, and maybe the most famous one is Aokigahara, also known as "Sea of Trees", on the flanks of Mount Fuji. The Asian black bear, the small Japanese mole, bats, boars, and deer are just some of the many animals living inside the forest. The flora is constituted by conifers and broadleaf trees, while herbaceous flowering plants are to be found deeper in the forest.
Bamboo groves in Arashiyama
One of the most unique sights of the country is the bamboo grove near Kyoto. The site is easily accessible from the main street of Arashiyama, really close to the entrance to the Tenryu-ji Temple. The single path going through the grove leads slowly uphill, and at the end of it you will find the majestic Okochi-Sanso Villa.
The site is rightfully popular during fall and the cherry blossom season. The tall bamboo, that during windy days will gently move, creating a unique atmosphere, has been used for centuries for the manufacturing of baskets, boxes, and other items.
Volcanoes
There are 118 volcanoes in Japan. Mount Aso, with a diameter of 25 km, has one of the largest caldera of the world. Tourists can easily access the mountain's active volcanic peak (just check beforehand if the path is open), including Mount Nakadake.
But the most famous of Japanese volcanoes is Mount Fuji, which hasn't erupted for the past 300 hundred years. It is one of the most recognizable symbols of Japan, it is also its highest mountain (3776 m). Trails are open during the climbing season that goes from July to September.
Recommended Itinerary
Mountains
Japanese mountains cover 70% of the country, and most of them are covered in snow that remains even during summer. Landscapes are varied, with rock cliffs, alpine flora, glaciers, and more, making any hike a breathtaking experience.
Not far away from Tokyo, you will find Mount Takao, characterized by breathtaking scenery, many hiking trails, and Yakuoin, an active temple near the summit. Mount Koya is considered to be the spiritual home of Shingon Buddhism and one of the holiest places of Japan.
On the island of Honshu, you will find the Japanese Alps. They are 200 km long and 40 km wide, with dozens of peaks and an active volcano, Mount Ontake.
Waterfalls and rivers
Hiking through the mountains will give the chance to discover some magnificent waterfalls (there are 157 in total): The Hagoromo Falls and The Garo Fall are among the most spectacular and unique ones.
There are many rivers in Japan, but it's hard to find long, navigable ones. Rivers are in fact characterized by successions of rapids and shallows. The Shinano (370 km) is the longest river of Japan, and some of the most bountiful rivers are to be found in Hokkaido.
Recommended Itinerary
Caves and gorges
Japan contains numerous gorges, characterized by sheer cliffs, forests, and waterfalls. You can hike through most of them, while some of them must be visited by train or boat.
In the Myazaki Prefecture you can paddle along the narrow Takachiho Gorge and admire its cliffs and 17-meter high waterfall. In the Northern Japanese Alps, the Kurobe Gorge is one of the deepest Japanese gorges, with untouched forests, vertical cliffs, and hot springs. You can travel into the gorge for twenty kilometers with a sightseeing train.
Caves can be explored as well. The biggest Japanese cave is the Akiyoshido Cave, with limestone pools, underground waterfalls and streams. 80 million years ago, the Abukumado Cave was formed, and nowadays the section open to the public can be explored in one hour.
Onsen — hot springs
In the past, onsen were a sacred place where people used to cure their diseases. There are numerous natural hot springs in every region, distinguished by minerals dissolved in the water, with different effects on the body.
One hour and a half from Tokyo, you will find one of the most famous hot springs of the country, Hakone Onsen, with many accommodation options and spa resorts. Another famous hot spring, Yufuin Onsen, stretches at the foot of Mount Yufudake; while the best onsen in Hokkaido is considered to be Noboribetsu Onsen, with sulfur and hydrogen sulfide that will brighten your skin.
Recommended Itinerary
Coasts and Islands
Three bays are considered to be the best scenic spots of Japan: Matsushima Bay, Miyajima, and Amanohashidate. Matsushima Bay is scattered with 200 small islands covered by pine trees; Miyajima is a sacred island, famous for its torii gate that seems to float on the water; and Amanohashidate is a sandbar covered with pines, and it seen as the pathway between earth and heaven.
The four main islands of Japan are Hokkaido, Honshu, Shikoku and Kyushu. In total however, there are about 6,000 islands, and 430 of them are inhabited. Japanese islands are the summits of mountain ridges sticking out of the sea, and many of the smaller islands are still untouched by tourism.
Explore Japan with Asia Highlights
A lot of natural beauty is waiting for you in Japan: Bathe in the relaxing hot springs, hike the wonderful mountains, or stroll through a bamboo grove… Any part of the country can give you an unforgettable experience!
Plan your trip with Asia Highlights − our knowledgeable staff will provide you with everything you need, crafting a hassle-free vacation for you and your loved ones.
Why Travel with Asia Highlights During the Pandemic
Tailor-made experience: All of your ideas/needs will be carefully considered to create your ideal trip.
Worry-free planning: Your 1:1 travel consultant in Asia will take all the uncertainty out of your planning, helping you navigate any travel restrictions. 
No-risk booking: 100% refund policy! (up to 14 days before departure)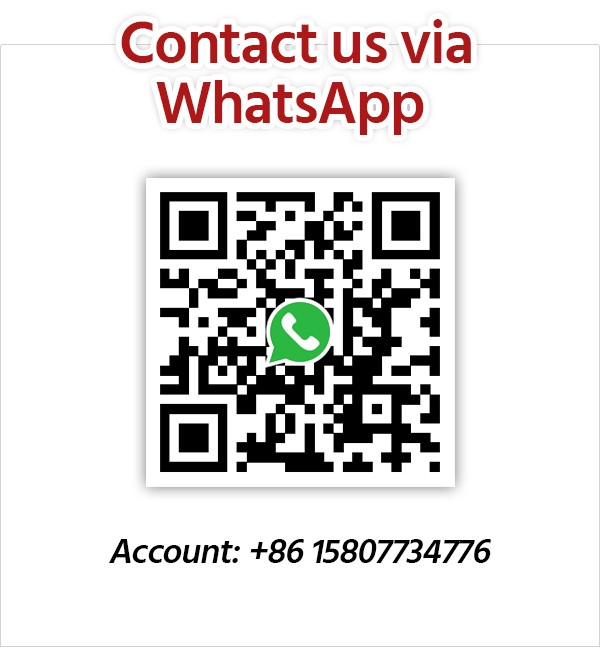 Get Inspired with Our Sample Itineraries
At Asia Highlights, we create your kind of journey — your dates, your destinations, at your pace. You can have any trip tailor made for your travel.
More Travel Ideas and Inspiration