Kyoto is located in the southern part of Honshu Island, with temperate humid climate: quite mild winters and hot and humid summers. Like the rest of Japan, the city is affected by the monsoon circulation. In winter the northwest cold currents will prevail, while in summer they will be replaced by hot and humid currents of tropical origin.
The temperatures are highest on average in August, at around 27.9°C. In January, the average temperature is 4.2°C. It is the lowest average temperature of the whole year.
Quick Facts
The coldest month is January, when temperatures can get fairly cold.  
June is the wettest month. This month should be avoided if you don't like a lot of rain.
During the months of May, June, September and October you are most likely to experience good weather with pleasant average temperatures.
On average, the hottest months are July and August.  
The best times to visit Kyoto are October/November (fall) and March/April/May (spring).
Best Time to Visit Kyoto
The best times to visit, when the climate is pleasant, are from April-May for the famous blooming of cherry blossoms, and October-November for autumn leaves. It can get hot and extremely muggy from July-August. Winter seldom brings snow and only a few days per year do temperatures drop below freezing.
Spring arrives in earnest in April. The first 10 days of the month are the busiest time for sightseeing and the city can be packed. The cherry blossom usually reaches its peak during the first week of April. Temperatures range between 9°C and 19°C. Weather tends to be warm, but be prepared for the odd cold day and cold evenings.
May is arguably the most beautiful month in Kyoto. It is warm and there are many clear days. Lots of flowers bloom and the new green of spring is lovely. Best of all, it's not particularly crowded. Temperatures range between 14°C and 24°C.
Kyoto Weather by the Season
Kyoto's climate is classified as warm and temperate. There is significant rainfall throughout the year in Kyoto. Even the driest month still has a lot of rainfall. The temperature averages at 15.4°C. In the whole year, the average rainfall is 1730 mm.
For the majority of the year, the weather in Kyoto City is fairly mild and generally quite pleasant. There is, however, a typhoon season (hurricane or tropical cyclone) that lasts from June till October. During typhoon season the weather can get very bad suddenly when a storm is passing by.
Winter in Kyoto
Winter sets in in December and usually lasts until February. The temperatures vary from cool to cold by day, with cold temperatures in the evening. There are fairly mild periods, with highs above 10°C (50°F), alternating with cold periods, with wind and rain, around 5/7°C (41/45°F) or less, and possible falls of sleet or snow. Snowfalls, however, are usually light, as are nocturnal frosts.
January tends to be clear and cold. It rains or snows a few times during the month. Winter continues into February. It might rain or snow a few times during the month, but the snow doesn't usually stick. This is a good time to visit if you do not like crowds.
Spring in Kyoto
It warms up nicely in March and spring usually lasts until late-May. It might be cold, cool or warm during March, so be prepared for anything but hot weather. The temperature ranges from 4°C to 13°C. In mid-March the plum trees and in late March the cherry trees start to blossom. Most of March is uncrowded, but the last week tends to be busy with domestic tourists.
In April, the first 2 weeks of the month are the busiest time for sightseeing and the city can be packed with tourists. Temperatures will be between 9°C and 19°C.
May is probably the best time of the year in Kyoto, with temperatures staying between 14°C and 24°C. June is another good month to visit. It's usually warm but not hot. There are many sunny days, but toward the end of the month, the rainy season begins.
Summer in Kyoto
Summer in Kyoto normally begins in late-June and lasts through August. Summer days are particularly hot and humid, because of both, the distance from the sea and the heat island effect of the big city. There can be periods of good weather, with temperatures around 35°C (95°F) or above, tropical nights and high humidity, but also periods of bad weather, due to the summer monsoon. August is the hottest month, because of the thermal inertia of the sea and the lower frequency of periods of bad weather.
Autumn in Kyoto
In Kyoto, autumn season is from mid-October to mid-December, with a peak around early November. October has some of the best weather of the year – sunny and warm days are the rule, with cool evenings. It's a very comfortable time to travel. At the very end of the month, the leaves start to change color. Temperatures range from 13°C to 22°C.
November rivals May as the best time to travel in Kyoto. The weather is usually warm or cool, and sunny skies predominate. Temperatures range from 8°C to 17°C. Kyoto's famous fall foliage is lovely during mid- to late-November.
Recommended Itinerary
Rainfall in Kyoto
The rainy or monsoon season in Japan (tsuyu) usually occurs in June and July for a period of around 40 days and is marked by high humidity and heavy rainfalls.
Kyoto can be pretty wet, and waterproofs are a good idea when out on the temple trail. Hotels, shops and department stores will often provide plastic covers for umbrellas. If you get caught in a downpour without an umbrella, convenience stores will quickly have a supply of clear plastic umbrellas on sale from about 300-500 yen.
Typhoon
Typhoons sometimes occur in Japan. From June to October (but especially from August to early October), Kyoto may be affected by typhoons, the tropical cyclones of Southeast Asia. When a typhoon is approaching or happening, usually it will rain heavily, with very strong winds.
If you are in Kyoto and a typhoon is coming, don't worry, just remember these things: Be prepared and stock-up on bottled water and food in your hotel. Flashlights and candles are important too, in case the power goes out.
Recommended Itinerary
Kyoto Weather by the Month
See this table below to get information about Kyoto's temperatures and precipitation by the month. It may help you to pack appropriately according to the time of year you travel.
|   | Average Temperature (°C) | Minimum Temperature (°C) | Maximum Temperature (°C) | Average Rainfall (mm) |
| --- | --- | --- | --- | --- |
| January | 5 | 1 | 9 | 50 |
| February | 6 | 1 | 10 | 70 |
| March | 7 | 4 | 13 | 115 |
| April | 15 | 9 | 20 | 115 |
| May | 20 | 14 | 25 | 160 |
| June | 24 | 19 | 28 | 215 |
| July | 27 | 23 | 32 | 220 |
| August | 28 | 24 | 33 | 130 |
| September | 24 | 20 | 29 | 175 |
| October | 18 | 14 | 23 | 120 |
| November | 8 | 8 | 17 | 70 |
| December | 5 | 3 | 12 | 50 |
Explore Kyoto with Asia Highlights
You can visit Kyoto any time you want because it is an all-year round destination; each season has its own characteristics. Enjoy a private tour to Kyoto, crafted especially for you by Asia Highlights. You can go whenever you desire! Please contact us if you have any questions.
Why Travel with Asia Highlights During the Pandemic
Tailor-made experience: All of your ideas/needs will be carefully considered to create your ideal trip.
Worry-free planning: Your 1:1 travel consultant in Asia will take all the uncertainty out of your planning, helping you navigate any travel restrictions. 
No-risk booking: 100% refund policy! (up to 14 days before departure)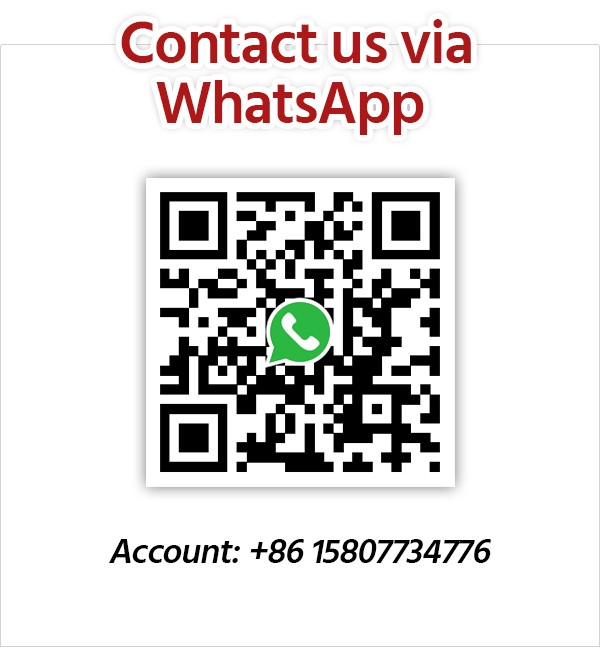 Get Inspired with Our Sample Itineraries
At Asia Highlights, we create your kind of journey — your dates, your destinations, at your pace. You can have any trip tailor made for your travel.
More Travel Ideas and Inspiration