July is the hottest month in Japan with high humidity levels. The average temperature throughout Japan is 26°C (78°F), with heavy rainfall of about 154 mm (6 inches). There are some rainy days in the first half of July. It is recommended that you carry an umbrella/raincoat at all times when traveling in July.
July is the time for summer holidays, which means that thousands of tourists travel to Japan during this month. Make sure you plan your vacation in advance.
What's New about Visiting Japan in 2022/2023? 
Japan has eased its travel restrictions since September 7th, 2022. Now you can visit Japan with or without a guide. For now, all travelers are required to apply for the visa at Japanese embassy as the visa-waiver system is currently suspended. (Travelers from USA and Canada could apply for a visa online.)
To obtain a Japan Visa, besides passport, visa photo and visa application form, you will need to present the Certificate for Completion of Registration, which could only be applied for by a travel agency via the ERFS system.  We have helped more than 10 groups fulfill their dream travel to Japan in August, 2022. Feel free to contact us to plan your dream travel and/or to apply for the Certificate for Completion of Registration. 
July Weather Quick Facts
Japan in July is hot and humid.
The average daily temperature ranges from 20–31°C (68–87°F).
Japan receives an average rainfall of 154 mm (6 inches) in July.
Carry short-sleeved shirts, shorts, and hats and or UV creams for protection against sunburn.
July is the start of the busy summer holiday travel season.
Why You Should Visit Japan in July
Japan is hot and humid in July, but it is good for mountain hiking at Mt. Fuji, or for a relaxing time at the beach in the southernmostprefecture. It is also the time for summer festivals, such as Gion Matsuri, and magnificent fireworks. Below are weather details and things to do when visiting Japan in July.


Hokkaido's Flowers in Full Bloom
In July, it will be the start of the summer season in Hokkaido, but it is more comfortable than other places in Japan as it is not too hot or rainy. The average temperature is 20°C (68°F), with the highest reaching 23°C (73°F) and the lowest being 16°C (61°F). Rainfall is moderate at 117 mm (4 inches).
Given the warm weather, July is the best time to visit the famous lavender fields in Furano. The flowers will be in full bloom, turning the entire region purple. July is also the time to enjoy the Japanese beer feast in Hokkaido and the summer beer festival, which takes place in the middle of July.
Summer clothes should be perfect for daytime, while mornings and evenings can be chilly. So, it is advisable to carry a light jacket.
Recommended Itinerary
Honshu Mountain Climbing and Festivals
In July in Honshu, the climate is wet and hot. The average temperature is about 27°C (80°F), and the highest temperature can reach 36°C (96°F). There is 143 mm (6 inches) of rainfall over 18 days with 90% humidity.
July is the time for carnivals with parades and fireworks. Every year, there are hundreds of fireworks display in July, such the Sumida River Fireworks in Tokyo, Tenjin Fireworks in Osaka, and Miyajima Fireworks. You can experience the Gion Matsuri for the whole of July in Kyoto, and Tenjin Matsuri in Osaka.
Given the hot weather, July is the best to climb Mount Fuji. The climbing season starts from early July and lasts till mid-September. Mount Fuji is divided into 10 "stations". There are four trails starting from the fifth station on different sides of the mountain: Yoshida Trail, Subashiri Trail, Gotemba Trail, and Fujinomiya Trail. The most popular and accessible one is Yoshida Trail with lots of mountain huts on the trail and sunrise viewpoints.
It is better to climb in the first half of July to avoid the large crowds. Although July is hot, at the Mount Fuji summit, the temperature is very cold. It is wise to pack a water-resistant jacket and a warm coat.
At the end of the month, with the school holidays coming to an end and the rainy season over, there is an increase in domestic travel activity in big cities such as Tokyo, Osaka, and Kyoto.
Okinawa Beach and Island
The rainy season starts early in Okinawa, and it gradually stops in July. The average temperature in July is 30°C (86°F) with a maximum temperature of up to 31°C (87°F) and a minimum temperature of 29°C (84°F). Rainfall is high at 202 mm (8 inches).
July is the perfect time to visit the southern prefecture's islands and beaches. The high temperature makes swimming, snorkeling, diving, and island hopping enjoyable. Miyako Island is known for its white sandy beach and clear blue water. It is also a good destination for snorkeling and diving.
Yaeyama Islan has Japan's best beaches, where snorkeling and diving in the coral reefs are very popular.
If your schedule is flexible, it is better to avoid the second-half of July as the summer school holidays will make it busier and expensive.
Tokyo Weather and Travel in July

Tokyo Skytree
In Tokyo, the maximum temperature in July is 31°C (88°F) and the minimum temperature is 25°C (77°F). There is precipitation of 110 mm (4 inches) over 13 days, which is moderate. July has the highest UV index of 10. It is recommended to participate in outdoor activities in the morning or late afternoon.
July is a good time for visiting Ghibli Museum, which showcases the works of Japanese animation studios such as "My Neighbor Totoro", "Princess Mononoke", "Spirited Away", and "Ponyo on the Cliff by the Sea". It is a must-see for fans of the films, especially families. You cannot buy tickets at the museum; you must purchase them in advance.
Tokyo Skytree is a landmark in Tokyo. At 634 meters (2,080 feet), it is the tallest tower in the world offering spectacular views of Tokyo. Sky Restaurant 634 is the best restaurant in Tokyo Skytree with an aerial view of Japan. Enjoy Tokyo cuisine with a magnificent view.
Clothing: Lightweight cotton shirts, light clothing, shorts, and comfortable sandals.
Recommended Itinerary
Osaka Weather and Travel in July
In Osaka, the average maximum temperature is 32°C (89°F), and the average minimum temperature is 25°C (77°F) in July. It receives 141 mm (6 inches) of precipitation over 13 days. It has the highest UV index of 11 in July, so it is wise to have a hat for UV protection during sightseeing.
July is a good time to explore Osaka, as the museums and art galleries will be quieter. Osaka Museum of Housing and Living features a model recreation of Osaka's buildings and streets during the Edo Period. You can learn about Osaka's development via interactive exhibits. The museum remains closed on Tuesdays and New Year holidays.
Osaka Science Museum is a family-friendly museum in Osaka. With displays about the universe, chemistry, electricity, and energy, it is fun to learn about science through tangible and visual experiences. Please note that the museum remains closed on Mondays and New Year holidays.
Clothing: Short-sleeved shirts, shorts, and a hat for protection from sunlight.
Kyoto Weather and Travel in July
Kyoto in July is hot and humid with frequent rains. July receives the highest rainfall of 220 mm (7 inches) over 13 days. The temperature ranges from 23°C (73°F) to 32°C (90°F).

Kyoto cuisine
Ginkakuji is a Zen temple covered in silver. The pavilion is located in the eastern mountains. It can be visited in July by walking around the green gardens. It is close to Philosopher's Walk, and you can visit both since they are within walking distance.
Pontocho is an atmospheric dining area, where you are served traditional and modern Kyoto cuisine, such as kawayuka. Kawayuka is a great way to experience a traditional Kyoto cuisine in the hot summer. It will be enjoyed outdoors on temporary platforms built over the flowing water. Kawayuka is extremely popular during the summer season because of the cooling effects of the flowing water. If you plan to visit during weekends or on holidays, please make advanced reservations if you want to have dinner at river-facing restaurants.
Clothing: T-shirts, thin shirts, shorts, an umbrella or a raincoat.
Recommended Itinerary
Furano Weather and Travel in July
The climate in Furano is cool in July. The average minimum temperature in Furano in July is 14°C (57°F) while the maximum temperature is 20°C (68°F). July receives high precipitation of 137 mm (5 inches).
July is the best time to visit Furano with the lavender fields in full bloom. The popular spots to view the lavender blossoms are Farm Tomita and Flower Land Kamifurano. Furano-Biei Norokko train is a popular way to enjoy the scenery as it moves slowly over the lavender hills of Biei and Furano. The train operates between June and October.
Furano is also famous for outdoor activities. Summer activities are very popular in July, and you can do rafting in the Shisorapuchi River and canoeing or kayaking in the Sorachi River. These activities are suitable for all ages from children to adults.
Clothing: T-shirts, long-sleeved shirts or jeans, and a warm coat for mornings and nights.
Events and Festivals in July
There are many unique and exciting events that take place throughout July that help you forget the heat. And they will be the best experience for visiting Japan in July.
Gion Festival (July, Kyoto)
Gion Festival is one of the largest festivals in Japan lasting for the entire month of July. The festival was traditionally held for the purification and pacification of disease-causing entities but has now evolved into a celebration of Kyoto culture. It takes place at the Yasaka Shrine and gets its name from the Gion district of the city. There are many ceremonies during the festival and the events on 17th and 24th are particularly spectacular with the grand procession of floats. There are tickets for special viewing seats for the Yamahoko Float Procession, but they need to be booked in advance.
For visitors, the most enjoyable part of the festival is the Yoiyama evening street parties, which include three evenings of celebration on the 14th, 15th, and 16th and again on the 21st, 22nd, and 23rd of July. You can visit the floats, buy chimake (rice paste wrapped in a bamboo or iris leaf), or try the local street food and immerse yourself in the festive atmosphere.
Sumida River Fireworks (11 July, Tokyo)
Sumida River Fireworks Festival is Tokyo's biggest Hanabi event. It takes place on the 11th of July every year and starts at 7 p.m., lasting for 90 minutes. The fireworks are launched along the Sumida River between Ryogoku and Asakusa.
During the fireworks day, there is a relaxed festival atmosphere. The locals wear the yukata (Japanese garment) around the street near Sensoji Temple, which is lined with food vendors and game stalls.
Please note that during the fireworks shows, it will be very crowded. Make sure you arrive at least half an hour in advance to get a good viewing spot. For a good view with fewer crowds, we highly recommend Shiori Park and Oyokogawa Water Park.
Tenjin Festival (25–25 July, Osaka
Started in the 10th century, Tenjin Festival ranks among the top three festivals in Japan. It takes place on 24th and 25th July annually. The festival is held to honor Tenmangu Shrine's principal deity, Sugawara no Michizane.
The most important highlights of the festival are the land procession and a river procession with fireworks on 25th July. The traditional costumes, spectacular processions, and celebratory atmosphere at night with food, bonfires, and fireworks are very enjoyable.
To get a better viewing spot, please head to the venue as early as possible.
Recommended Itinerary
Visiting Japan with Asia Highlights
Summer in Japan is a time for spectacular fireworks, interesting festivals, and delicious food. Asia Highlights will be happy to assist you to craft a summer tour and holiday vacation that offers you an unforgettable Japan summer!
Why Travel with Asia Highlights During the Pandemic
Tailor-made experience: All of your ideas/needs will be carefully considered to create your ideal trip.
Worry-free planning: Your 1:1 travel consultant in Asia will take all the uncertainty out of your planning, helping you navigate any travel restrictions. 
No-risk booking: 100% refund policy! (up to 14 days before departure)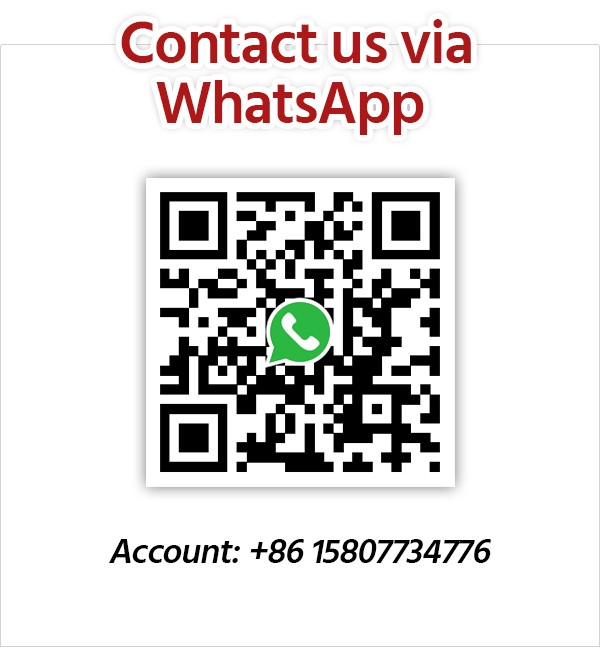 Get Inspired with Our Sample Itineraries
At Asia Highlights, we create your kind of journey — your dates, your destinations, at your pace. You can have any trip tailor made for your travel.
More Travel Ideas and Inspiration