Japan is full of shrines and temples, not only in the countryside, but also in major cities such as Tokyo and Osaka. In Japan, the word "temple" refers to a Buddhist site.
Buddhism was introduced to Japan around the middle of the 6th century and is still an integral part of everyday life there, most visible in Japanese customs and traditions.
Japanese temples are always good for a visit. Some used to be monasteries, while others still function as such. This article will help you understand more about Japanese temples.
Highlights
Temples are the places of worship for Japanese Buddhism.
Learn about temple etiquette.
Visit Horyu-ji to see some of the world's oldest wooden buildings.
Virtually every Japanese municipality has at least one temple.
Explore the Golden Pavilion of Kinkaku-ji.
Features and structure of temples
A lot of small and big statues can be found outside and inside the temples. Along with the main temple hall containing the deity, there are small temples around the temple yard, which also contain smaller Buddha statues. Below we list some of the typical structures found at Japanese temples.
The main hall of a temple is called "hondo" or "kondo". There are some sacred objects inside the hall, and offering boxes where people throw coins and pray, as they do at the shrines. The act of donating money is regarded as a kind of training to emancipate oneself from worldly desires.
The lecture hall is another important building. It is the place where senior monks preach, meet, and display objects of worship.
Pagodas are among the greatest attractions of Buddhist temples. They are tall structures with three or five tiers. They are believed to be the repositories of the sacred sutras of Buddhism. The topmost part of the pagodas often has some metal structure with sharp pointed edges.
In most temples, you can also find bell towers (shoro) with huge bells hung inside. Some are kept inside the temple walls, while others are kept in the open. Visitors are allowed to ring the bells with the huge wooden 'hammers' hung in front.
| Temples | Location | Date of Construction | Features |
| --- | --- | --- | --- |
| Kinkaku-ji: the Golden Pavilion | Northern Kyoto | 1397, rebuilt in 1955 | The top two stories of the pavilion are covered with pure gold leaf. |
| Ginkaku-ji: the Silver Pavilion | Kyoto's eastern mountain | 1482 AD | Has a beautiful moss garden and a unique dry sand garden. |
| Kiyomizudera | Otowa Waterfall in the wooded hills east of Kyoto | 780 AD | Known for its wooden stage jutting out from its main hall, 13 meters above the hillside below. |
| Todai-ji | Nara | 752 AD | Houses one of Japan's largest bronze statues of Buddha. |
| Horyu-ji | Nara | Around 600 AD | World's oldest wooden building. |
| Senso-ji | Tokyo | Completed in 645 AD | Tokyo's oldest temple, Kaminarimon (Thunder Gate) |
| The Great Buddha of Kamakura | Kanagawa | The statue was cast in 1252 AD | Bronze statue of Amida Buddha. |
Kinkaku-ji: the Golden Pavilion
Kinkaku-ji, the famed "Golden Pavilion," is Kyoto's most iconic sight. It is an impressive structure overlooking a large pond, and is the only building left of Yoshimitsu's former retirement complex. It burned down numerous times, and the present structure was rebuilt in 1955.
Kinkaku-ji was built to echo the extravagant Kitayama culture that developed in the wealthy aristocratic circles of Kyoto during Yoshimitsu's times. Each floor represents a different style of architecture.
The first floor is built in the Shinden style used for palace buildings during the Heian Period (784-1185 AD). The second floor, however, is built in the Bukke style used in samurai residences, and its exterior is completely covered in gold leaf.
Ginkaku-ji: the Silver Pavilion
Ginkaku-ji (the Silver Pavilion) is an elegant temple set in beautiful grounds at the foot of Kyoto's eastern mountains.
Its grounds are an outstanding example of Japanese landscape architecture. There is a dry sand garden, known as the "Sea of Silver Sand" and also a moss garden which features ponds with islands and bridges, streams and various plants.
Ginkaku-ji was modeled on its sister temple Kinkaku-ji (the Golden Pavilion). Yet Ginkaku-ji was never plated with silver, and the main temple building remains an unpainted brown – and in its own way, exemplifies the Japanese idea that something plain can be beautiful.
Kiyomizudera temple
Kiyomizudera is one of the most celebrated temples in Japan. It was originally associated with the Hosso sect, one of the oldest schools in Japanese Buddhism, but formed its own Kita Hosso sect in 1965. In 1994, the temple was added to the list of UNESCO world heritage sites.
Kiyomizudera is best known for its wooden stage, jutting out from its main hall, 13 meters above the hillside below. The stage affords visitors a nice view of the numerous cherry and maple trees below that erupt in a sea of color in spring and fall, as well as of the city of Kyoto in the distance.
Todai-ji temple
Todai-ji is one of Japan's most famous and historically significant temples and a landmark of Nara. Its main hall, the Daibutsuden (Big Buddha Hall), is the world's largest wooden building, despite the fact that the present reconstruction of 1692 is only two thirds of the original temple hall's size.
The massive building houses one of Japan's largest bronze statues of Buddha (Daibutsu). The 15-meter tall, seated Buddha represents Vairocana and is flanked by two Bodhisattvas. Several smaller Buddhist statues and models of the former and current buildings are also on display in the Daibutsuden Hall.
Recommended Itinerary
Horyu-ji temple
Horyu-ji is one of the country's oldest temples. It was designated a world heritage site in 1993. Its grounds are spacious and separated into two main precincts, the Western Precinct (Saiin Garan) and the Eastern Precinct (Toin Garan).
The Western Precinct is home to the world's oldest surviving wooden structures, while the central gate is guarded by Japan's two oldest statues of Kongo Rikishi. The main hall houses some of Japan's oldest statues of Buddha, rare creations surviving from the Asuka Period (538-710 AD).
In the Eastern Precinct stands the octagonally-shaped Yumedono (Hall of Visions), dedicated to Prince Shotoku and housing a life-sized statue of the prince, surrounded by statues of Buddha and various monks.
Senso-ji temple
Senso-ji (also known as Asakusa Kannon Temple) is a Buddhist temple located in Asakusa. It is one of Tokyo's oldest, most colorful and most popular temples. Senso-ji was built for the goddess Kannon. The temple was completed in 645, making it Tokyo's oldest temple.
When approaching the temple, visitors first enter through the Kaminarimon (Thunder Gate), the outer gate of Senso-ji and symbolic of Asakusa and the entire city of Tokyo.
A shopping street over 200 meters long, called Nakamise, leads from the outer gate to the temple's second gate, the Hozomon. The temple's main hall and a five-story pagoda stand beyond Hozomon Gate.
Recommended Itinerary
The Great Buddha of Kamakura
The Great Buddha of Kamakura is a bronze statue of Amida Buddha, which stands on the grounds of Kotokuin Temple. At a height of 11.4 meters, it is the second tallest bronze Buddha statue in Japan, surpassed only by the statue in Nara's Todai-ji.
The statue was cast in 1252 and originally stood inside a large temple hall. However, the temple buildings were destroyed multiple times by typhoons and a tidal wave in the 14th and 15th centuries. So, since 1495, the Buddha has been standing in the open air.
Etiquette for visiting a temple
Each region has its own set of customs. You should always bear in mind that following the local rules is important. If you are in doubt please ask one of the staff. Below is some etiquette you will need to observe when visiting a temple.
1. Do not to use your finger to point at people or religious imagery. Use an upturned open palm instead.
2. The other main point to note is that you should never point at anything with your feet – use your hands instead.
3. Dress appropriately. You should not wear low-cut tops and your shoulders and knees need to be covered.
4. Do not disturb anyone who is praying.
5. In some places, photography is prohibited.
Recommended Itinerary
Explore Japanese temples with Asia Highlights
If you are interested in learning about Japanese Temples, book your next trip with Asia Highlights and you will not be disappointed! We have lots of experience in providing services to independent travelers and will offer a private tour with a knowledgeable local guide.
The tour will offer you a chance like no other to discover Japanese temples! We will ensure your visit is remarkable and enjoyable, and you will learn more about the history of each temple you visit.
Tours can be customized according to your specific needs. Contact us if you have any inquiries.
Why Travel with Asia Highlights During the Pandemic
Tailor-made experience: All of your ideas/needs will be carefully considered to create your ideal trip.
Worry-free planning: Your 1:1 travel consultant in Asia will take all the uncertainty out of your planning, helping you navigate any travel restrictions. 
No-risk booking: 100% refund policy! (up to 14 days before departure)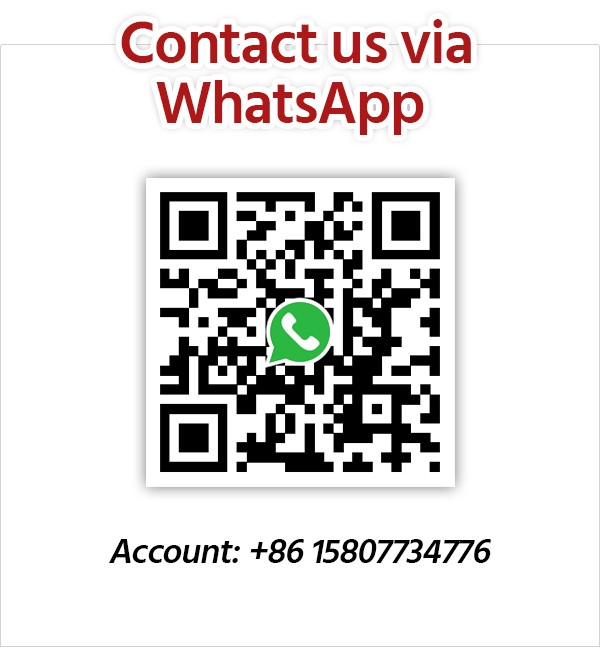 Get Inspired with Our Sample Itineraries
At Asia Highlights, we create your kind of journey — your dates, your destinations, at your pace. You can have any trip tailor made for your travel.
More Travel Ideas and Inspiration