You will want to get your hands on a mobile phone as soon as possible after arriving in Japan, so you definitely need to buy a SIM card to make a call. Japan's advanced technology in communication enables you to stay connected with your family and friends while you travel in this incredibly modern country.
Internet and Wi-Fi are useful to your smart phone for handy things like maps and social media; the high cost of data roaming would probably put you off. Broadcast media like radio, television, newspapers and magazines also help you stay up-to-date with various domestic and foreign news.
Quick Facts
Wi-Fi is relatively common in Japan; most accommodation and public places have Wi-Fi and it is usually free.
You can buy data-only SIM cards or voice/data SIM cards online or at the airport when you arrive in Japan.
A pocket Wi-Fi is a great solution, especially for families and groups.
Keep up-to-date with the news both in Japanese and English.
Find a post office easily in any city or town in Japan to send postcards, letters and packages, in country and overseas.
Do Foreign Cell Phones Work in Japan?
Any phones bought after May 2015 can be unlocked, provided you pay ¥3,000 and have been with the carrier for more than 180 days. A phone that has been unlocked can be used on any network worldwide. However, you may not get full functionality, for example a phone that gives 4G, may only give 3G in Japan.
If you have an unlocked phone from your home country that happens to run on the same GSM frequencies Japan uses, you might be able to purchase a SIM card from Docomo or Softbank.
There are also a number of independent SIM card providers offering both, data and voice plans; though it may take a bit of research and hunting around, these can be the most practical and affordable options for anyone with an unlocked cell phone in Japan.
How to Get a SIM Card?
Buy a "Tourist SIM" easily at any airport in Japan! These are usually valid for any period between one week and one month. There are two kinds of SIM cards in Japan, data-only and voice/data.
You can buy data-only SIM cards easily in Japan at major airports like Narita and Kansai, and at electronics shops in any city. You do not need to show ID to do so. Some cards require a brief registration process but it is usually pretty painless and you can do it on your phone. You can use them to make Skype or FaceTime calls, so you don't need to pay roaming charges or rent a mobile phone for voice calls.
Voice/data SIM card is a good option if you want to make and receive phone calls with your own phone, without paying usurious roaming charges to your home phone company. You need to provide a scan of your passport photo page and visa page to the provider for the registration procedure.
Making International and Local Phone Calls
International calling cards are popular among Japanese people and foreigners alike. Their prices vary, but they are very common and are usually sold in convenience stores and vending machines near public phones.
To make a phone call in Japan, simply dial the area code and the number that you want to call. If you are calling a number long-distance from inside Japan, make sure you include any zero at the beginning of the number. Otherwise, your line could try to treat the call as local and it might not go through.
To dial internationally from Japan, first dial the international access code. Then dial the code for the country you are dialing. If the country code begins with one or more zero, skip them and dial the remaining numbers. After dialing the country code, you then dial the area code and phone number.
Wi-Fi
Get online at any of the major airports in Japan, like Narita, Haneda, Kansai, Fukuoka, and Sapporo. Registration is quick, easy and free for unprotected connection, charged for security-protected connection.
A great way to stay online wherever you go in Japan is a pocket Wi-Fi or a portable Wi-Fi router. These are a great option for families or groups, since everyone can log onto the same unit. You can rent them from various companies in Japan, which will deliver it to your first accommodation or to your arrival airport. You can also rent one from counters in the arrival halls of major airports.
Most accommodation in Japan have Wi-Fi, which is almost always free, but a few places charge for it. In some ryokan (inn) and older hotels, instead of Wi-Fi there might only be LAN cable internet access. If your device does not have a LAN port, you can buy a USB adaptor if necessary.
While you are out, you will find Wi-Fi in many restaurants, cafes, bars and some other public places like airports and museums. Some cities (like Kyoto, Osaka, Kobe, Hiroshima, Fukuoka) also offer public Wi-Fi in major downtown areas. It is almost always super-fast and very reliable.
Recommended Itinerary
Internet
It is easy for travelers to get internet access in Japan. You can easily get free internet access at airports, hotels, restaurants, or even in a downtown area of big cities. If you are into Japanese culture, especially youth culture, or have seen dramas, you might already be familiar with internet- and manga-cafes.
Internet-cafes, which are often joined with manga-cafes in Japan, are still convenient and inexpensive places to get online in Japan. The major chains are usually located near railway stations. It is a place where you can peruse stacks and stacks of manga for a set price, with drinks, private rooms, snacks and even showers. You can use computers and the internet for a certain amount of time for a small fee; the prices range from ¥200 to ¥700 per hour.
Newspapers and Magazines
Reading newspapers and magazines while you travel in Japan can keep you up-to-date on what is going on locally. Newspapers and magazines are circulated either nationally, by region, by prefecture, or by city.
There are two recommended local newspapers: The Asahi Shimbun and The Nikkan Gendai. The Asahi Shimbun is a great place for news and daily updates across a range of news topics. The Nikkan Gendai is a Japanese daily tabloid newspaper in Japan with a circulation of about 1.6 million.
The Japan Times and The Japan News are the best and the largest English-language newspapers. The Japan Times is an all-round news site with a treasure of articles about entertainment, sports, business and national news. The Japan News publishes a sport-specific newspaper and magazine in daily, weekly and monthly issues.
Recommended Itinerary
Television and Radio
Japan's top broadcasters cover all you need for the most reputable and up-to-date news about Japan. Television networks provide many kinds of variety shows, serial dramas, and news. There are six nationwide television networks, among them are Nippon Television Network System (NNS) which is affiliated with The Japan News and All-Nippon News Network (ANN) which is affiliated with The Asahi Shimbun.
Japan's radio is divided into AM radio and FM radio. AM radio has NHK Radio for news and current affairs, National Radio Network (NRN) for cultural broadcasting, and Radio Nikkei for independent shortwave station broadcasts nationwide. FM radio has NHK FM for music and news, Japan FM Network (JFN) for commercial radio network, and MegaNet FM for multi-lingual commercial radio stations.
Postal Service
Japan Post has a very good reputation. Its prompt service is impressive and its more than twenty thousand post offices in Japan offer proximity to the smallest corner in the country. They send letters, packages, post cards and registered mail within Japan and overseas. Regular Japan Post offices are open during the week from 9am to 5pm, closed during the weekend and national holidays.
The postage charges depend on the type of mail, its weight and destination. For domestic mail, sending a postcard will cost you ¥52 and ¥82 for standard size mail. For overseas mail, sending a postcard will cost you ¥70 and ¥110 for standard size mail. If you want to send a parcel overseas, they will usually offer you 3 options: Airmail, surface mail and economy air (SAL). Each one varies by speed and cost, which depends on weight and destination.
Recommended Itinerary
Explore Japan with Asia Highlights
Don't miss out on important communication when you travel to Japan. Feel free to consult with us about Japan's Wi-Fi, internet, and SIM Card options, so that you can still use your smart phone to make local or international phone calls. Our experienced staff will be glad to help you!
Why Travel with Asia Highlights During the Pandemic
Tailor-made experience: All of your ideas/needs will be carefully considered to create your ideal trip.
Worry-free planning: Your 1:1 travel consultant in Asia will take all the uncertainty out of your planning, helping you navigate any travel restrictions. 
No-risk booking: 100% refund policy! (up to 14 days before departure)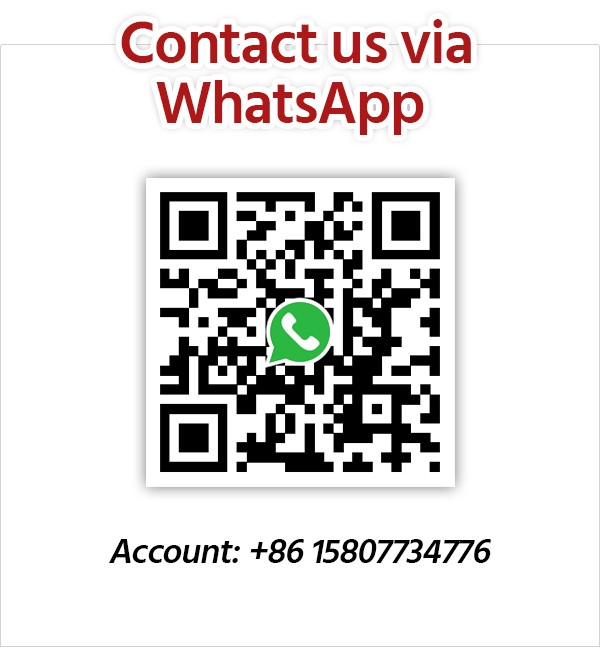 Get Inspired with Our Sample Itineraries
At Asia Highlights, we create your kind of journey — your dates, your destinations, at your pace. You can have any trip tailor made for your travel.
More Travel Ideas and Inspiration