Japan is truly a year-round destination, and the culture is remarkable in its appreciation of the changing of the seasons. Temperatures in spring are warm and the famous cherry blossom is out during this time. Summer begins in June with rainy season, it is hot and humid and temperatures are often in the high 30's.
Japan's weather in autumn is characterized by light breezes and cooler temperatures around 8-10°C, whereas winter is quite dry and sunny, days are cool and crisp, with heavy snowfalls in Hokkaido and the Japanese Alps.
Tips: Japan is now ready for you to visit as long as you take a guided tour. For now, all travelers are required to apply for the visa at Japanese embassy as the visa-waiver system is currently suspended. What are needed for the Japanese visa application?
The Passport
Filling Visa application form
One Profile Picture
Documents offered by your travel advisor, including Certificate for Completion of Registration to the ERFS system, resume of tour, list of participants, itinerary, contact information of travel agency in Japan, tour guide's employment certificate and contact information
Quick facts
Spring is celebrated with the arrival of the cherry blossom, starting between March and May, depending on your location.
Northern areas such as Hokkaido or the mountains of Chubu are the most comfortable places to escape the heat of summer.
Be aware that August and September is typhoon season, which strongly affects southern regions such as Okinawa, Kyushu and Shikoku, and ends in October.
Winter is skiing season, and the northern areas are covered with Japan's peerless powder snow.
Ski down the slopes, hit the beach, hike on the mountains, and dive into the ocean… all are possible activities within the islands of Japan.
Climate zones in Japan
Japan is divided into various climate zones, from subarctic Hokkaidō to subtropical Okinawa. Most regions of Japan, such as Honshu, Shikoku and Kyushu, belong to the temperate zone with humid subtropical climate. In summer the Pacific side of the country is rainier, due in part to typhoons, while the Japan Sea side has mostly sunny days.
Hokkaido
Japan's coldest region, Hokkaido has relatively cool summers and icy or snowy winters. The sunniest month is June, with an average of 7 sunshine hours per day. August is the hottest month, with an average temperature of 22°C. Hokkaido is normally not affected by the rainy season and the heat in the summer. The wettest month is September, with an average of 171mm of rain.
The coldest month is January, with a minimum temperature of -4°C, with an average of 3 sunshine hours per day and precipitation around 63mm. In winter, numerous mountains in Hokkaido are popular for snow sports. Hokkaido celebrates its winter weather at the Sapporo Snow Festival.
Honshu, Shikoku and Kyushu
Spring and autumn are the most pleasant times of the year to visit Honshu. Enjoy the beautiful cherry blossom in April and the autumn colors from early October to late November. Summer temperatures in August are up to 35°C and the coldest winter temperature in January is -6°C.
The average sunshine time in Honshu is 2-3 hours a day in winter and 5-6 hours a day in summer. Annual precipitation exceeds 2000mm on Honshu central-western part with a wetter summer and a drier winter.
Located just off the southern tip of Honshu, the islands of Shikoku and Kyushu are an enjoyable place to visit during spring and summer, when temperatures are pleasant and days are generally sunny. The driest time is December, whereas the rainiest time is June and July. The average temperature is around 5°C in January to just over 30°C in August.
The average sunshine hours per day in Shikoku and Kyushu in January are around 3 hours and in August 7 hours. The highest precipitation is in June and July, up to 280mm, and the lowest is in December, with an average of 60mm.
Okinawa
Okinawa island enjoys a subtropical climate with very mild winters, and long, moist and rainy summers. It is the earliest place to catch the famous cherry blossom, as spring comes in March. Summer has high temperatures and maximum sunshine, making it a popular time to visit the region's beaches.
The average temperature is up to 32°C in July, with average sunshine of 8 hours per day. Otherwise, summer is also the season with tropical rainfalls, with precipitation of 260mm in September. During winter, Okinawa experiences the country's mildest temperatures, up to 15°C, with average sunshine of 3 hours per day and precipitation of 105mm in January.
Monsoons and Typhoons
Japan is strongly affected by the pacific typhoon season from May to October each year, especially in August and September. June is rainy season in every area of Japan except Hokkaido. August offers interesting events despite the chance of typhoons. Meanwhile, September is prone to typhoons and is the rainiest month of the year in Tokyo.
Typhoons tend to weaken in the North but strike southern areas of Japan such as Okinawa, Shikoku and Kyushu. There is a potential for heavy winds and rains, so trains and flights might be delayed or canceled during a typhoon. Typhoons usually end in October.
Recommended Itinerary
Weather in Japan's main cities
Winter in Japan's main cities such as Tokyo, Osaka, Matsumoto, Sapporo and Fukuoka is quite dry and sunny, the temperatures rarely drop below 0°C. The famous cherry blossom is out during spring, late March to early April. Summer begins in June with torrential rains.
Tokyo
Spring is beautiful in April to enjoy the famous cherry blossom, while temperatures are between 10-17°C and the highest precipitation is 181mm. The hottest weather is in August, between 23-29°C; it's the best month to swim in the lakes and in the sea.
Autumn is a good time to visit Tokyo, for the weather being pleasant and the fall foliage being beautiful, with temperatures between 9-26°C. Winter in December has the highest number of hours of sunlight in a year, with 6 hours per day. January is the coldest, between 2-8°C; it's also the driest month of the year, with just 43 mm of rainfall.
Osaka
Summers in Osaka are particularly hot and humid, with maximum temperatures around 35°C in August, and the maximum sunshine hours are 7 hours per day. The rains are quite abundant; the highest precipitation in June with 185mm.
The best times to visit are April and May, for the well-known cherry blossom and pleasant climate, or October and November for autumn leaves.
In winter there are fairly mild periods, the temperature decreases to 3°C in January and it is also the driest month, with average precipitation of 45mm. The average sunlight hours during all months in winter is around 5 hours per day.
The mountain areas
There are a variety of activities to do depending on the season in specific places including the Japanese Alps area. Matsumoto is a mountain city on Honshu, with temperatures as low as -6°C during winter. Kamikochi is the prime attraction of the Central Mountains National Park, it opens late April and closes Mid-November.
The Kiso valley in Tsumago borders the southern Japanese Alps and enjoys an excellent reputation among walkers; the temperature here is as low as -5°C during winter. Takayama is a part of the heavy snow area of Japan; temperatures can drop to -15°C. It's also the gateway to the hiking paradise of the Japan Alps and Shirakawa-go.
Matsumoto
Matsumoto's climate is classified as warm and temperate. Summer has very comfortable warm weather and it is perfect to go sightseeing around the city. The highest average temperature is in August, 25.2°C, while June has the highest precipitation, around 156mm, and the average sunshine hours are 6-7 hours per day.
Winters are mild, with precipitation from mid-latitude cyclones. December has the least amount of rainfall, with an average of 38mm. The lowest average temperature is in January, around -0.5°C. During winter the average sunshine hours are 5 hours per day. The city is a good base for trips into the Japanese Alps.
Recommended Itinerary
Sapporo
Sapporo is located on Hokkaido, Japan's northernmost island. It is cooler than the rest of the country, with temperatures reaching a low of -7°C in winter and peaking at 26°C in summer. The average precipitation is 110mm, and the average amount of sunshine in winter is 3 hours per day and 6 hours per day in May.
Cold winds and significant snowfalls in winter make perfect conditions for winter sports. When spring arrives, it's the right time for hiking and exploring the island's National Parks. The famous cherry blossom finally makes an appearance in May.
Fukuoka
The climate in Fukuoka is temperate humid, with quite mild winters and hot, humid, and rainy summers. Spring is warm and sunny, with cherry blossom appearing in late March or early April. The rainiest month is July, with average precipitation of 280mm. August is the hottest and sunniest month, with maximum temperatures around 37°C and 6-7 sunshine hours per day.
Autumn is considered as Fukuoka's best season, with most likely to experience good weather and pleasant temperatures. Winter is the driest and coldest season, with a minimum temperature of 4°C and precipitation of only 60mm. Sunshine hours in January are only 3 per day.
Visit Japan with Asia Highlights
Japan is a year round destination. If your travel dates are flexible, perhaps you'd like to try and pick your ideal time to visit. Feel free to contact Asia Highlights' staff, we will gladly help you make a holiday plan based on your requirements for weather, places of interest, and duration.
Why Travel with Asia Highlights During the Pandemic
Tailor-made experience: All of your ideas/needs will be carefully considered to create your ideal trip.
Worry-free planning: Your 1:1 travel consultant in Asia will take all the uncertainty out of your planning, helping you navigate any travel restrictions. 
No-risk booking: 100% refund policy! (up to 14 days before departure)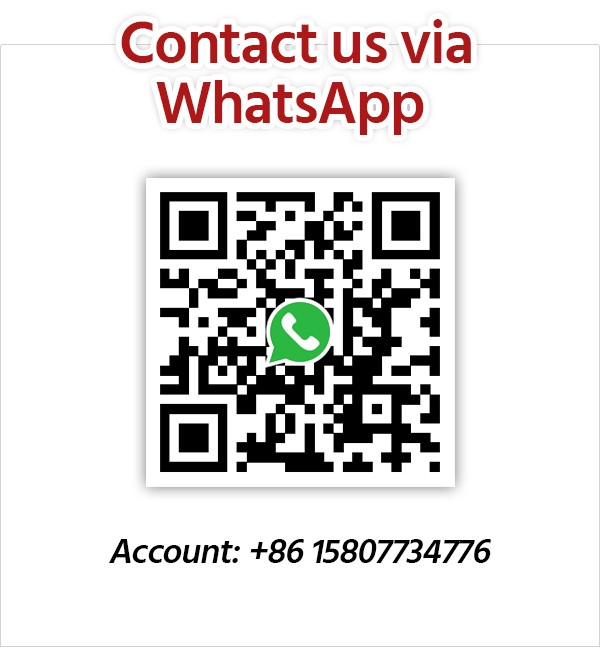 Get Inspired with Our Sample Itineraries
At Asia Highlights, we create your kind of journey — your dates, your destinations, at your pace. You can have any trip tailor made for your travel.
More Travel Ideas and Inspiration