Japan was ruled by warlords for many centuries. Because of this, many castles and fortresses were built across the country. Many of these castles still remain to this day and many of them have been rebuilt and restored to their original shape and condition.
You can visit any part of the country and find a castle or a ruin not too far away. These structures are a remarkable evidence of the history of the country.
Highlights
One of the most interesting and breathtaking testimonies of Japan's history are its castles.
Japanese castles are different from European castles.
Japanese castles were primarily constructed out of wood and stones.
Himeji Castle is considered to be the most pristine example of traditional Japanese castle architecture.
Many of Japan's castles were built in the fifteenth and sixteenth century.
Elements and styles of Japanese Castles
Japanese Castles – fortresses constructed mainly of wood and stones – were always built, incorporating the surrounding landscape into their defense. They feature massive stone walls and large moats just like European castles. However, the Japanese never constructed walls around a castle town, based on the unique philosophy of not fearing the invasion.
Common architectural features may include a keep, ishigaki (stone walls), shooting holes for arrows and guns, stone-dropping windows, and a complex inner layout to confuse intruders.
Maru, meaning 'round' or 'circle' in most contexts, here refers to the sections of the castle, usually separated by courtyards. The inner circle, called the hon-maru, was where the feudal lord and his family lived, and it also contained the main tower, the storerooms, and the living quarters of the garrison.
The keep, or tenshu in Japanese, is the central building in the castle and was the command post in time of war. This buildingis multi-storied, often with curved, tiled roofs and sumptuous decorations. The decorations became more of a symbol of power rather than a functional part of defense.
Ishigaki are steep stone walls beneath a castle. These steep stone walls were built to protect the castle from the frequent earthquakes. Apart from the stone walls, Japanese castle buildings were built of wood, making them particularly prone to fire. White plaster-covered mud was the preferred method of protection from fire.
Castle
Location
Construction Time
Features and Views
Himeji Castle
Himeji City,
Hyogo
the early 1600s
UNESCO World Heritage Site; Japan's largest and most spectacular castle and the most visited.
Nagoya Castle
Nagoya
1612
Favorite spot for viewing cherry blossoms in spring; one of the most important castle-towns in Japan.
Marugame Castle
Kagawa Prefecture
1597
Has one of only a dozen remaining original keeps (donjon) in Japan.
Matsumoto Castle
Nagano Prefecture
1594
Among Japan's oldest and most beautiful castles; one of only twelve completely original castles.
Hirosaki Castle
Hirosaki
1611
Famous for its over 2,600 cherry trees of different varieties and its red maples. Beautiful also in winter, illuminated in the snow.
Himeji Castle
Himeji Castle is a representative for architectural features of modern castles in Japan. It has one of the country's only 12 existing structures, called tenshu which is a keep tower, built before the Edo era (1600-1868). Those structures are designated as National Treasures and as Nationally Important Cultural Properties. They were also declared to be World Heritage Sites in 1993.
Himeji Castle is a masterpiece of form and function and, although the castle was never besieged, it has a multitude of defensive walls and turrets. The wooden framework of the castle is made from huge pillars, including a nearly 800-year-old cypress beam, which is thought to bestow good luck upon touching it.
This castle is also selected among the top 4 National Treasure Castles and the top 3 Excellent Castles in Japan. It is the core of sightseeing and culture in Himeji City, by hosting some of Hyogo's biggest festivals, including the Cherry Blossom Festival and the Moon Viewing Fair.
Himeji Castle Guided Tour
The surrounding gardens and structures make this castle a must-see on any traveler's list. It is recommended to visit this magnificent castle with a guided tour. You will then not only have the chance to see its beautiful architecture like no other, but also get to know more about this castle from a professional guide.
The guided tour is available everyday, starting at 9 am. It is a 7-hour tour with a pick-up and drop-off service at your hotel, so you do not have to worry about transport.
Nagoya Castle
Sitting near the center of the city, this castle is famous for its shachihoko, the golden orcas that adorn the roof of its castle tower. The inside of Nagoya Castle has been opened up as exhibition rooms, and you can see original items that tell the history of the city.
The six floors of the huge interior and a basement, house an interesting museum displaying Edo period armor, helmets, and weapons, including early Japanese firearms. Also on display are fusuma-e (paintings on sliding doors), recreational items of the Edo period, tatami-floored rooms in the castle and other art treasures.
The surrounding Meijo-koen Park serves as home to many of Nagoya's best events, including the Sakura-matsuri (Cherry Blossom Festival) in spring, the Summer Festival, and the Chrysanthemum Doll Show. Nagoya Castle is a must-visit if you are in the area.
Recommended Itinerary
Marugame Castle
Marugame Castle, located west of Takamatsu in Kagawa Prefecture in northern Shikoku, dates from 1597. Thiscastle has one of only a dozen remaining original keeps (donjon) in Japan. Perched on a hill south of Marugame town, the most impressive features of Marugame Castle are its huge stone walls rising up to 50m in parts.
The walls of Marugame Castle are known as ougi no kobai as they resemble the shape of a Japanese folding fan. Incidentally, Marugame is known for its production of paper fans, though the round, flat uchiwatype.
The small central tower of Marugame Castle has the usual displays of samurai helmets, photographs of Japan's other fortresses, samurai swords and armor, and there are impressive views over the surrounding countryside and the inland sea, the body of water separating Shikoku from Honshu to the north.
The pleasant grounds of Marugame Castle are now a park with hundreds of cherry trees, a small zoo and a playground for children.
Matsumoto Castle
Located in a mountainous region to the northwest of Tokyo, Matsumoto Castle is set on a structure of stone, surrounded by a large moat. Constructed in 1594, the castle is trimmed in black, earning the nickname: Crow Castle.
Matsumoto Castle has six floors, including the obligatory hidden floor where the samurai soldiers rested and kept their food and powder supplies. Visitors to Matsumoto Castle must take off their shoes as they climb up the steep wooden stairs.
There is an English and Japanese piped commentary and there are exhibits of firearms, armor, roof tiles, photographs and samurai swords. The castle's main keep, is the oldest in Japan and offers sweeping views of the HijiriKōgen Mountains.
Recommended Itinerary
Hirosaki Castle
A hilltop castle in northern Japan, Hirosaki Castle is known for its five original turreted gates, fortified moats and sprawling grounds. Completed in 1611, the original five-story donjon was destroyed by fire in 1627. A three-story watchtower was then re-structured to serve as the primary keep.
The surrounding grounds, gates and moats draw even more attention than the keep, and offer visitors a relaxing garden setting. Planted with more than 2,600 cherry trees, the grounds play host to one of Japan's largest cherry blossom festivals each spring.
Hirosaki Castle Park contains a number of old trees, including the 120-year old "Oldest Somei Yoshino Cherry Tree", the "Otaki Zakura" weeping cherry tree, and a number of aged fir and gingko trees.
The Hirosaki Castle Museum displays samurai swords, suits of armor, historical documents, roof tiles and other historical items from the Edo Period.
A guided castle visiting experience
On a Japanese castle tour you are invited to visit like an expert. You will not simply be visiting the stunning heritage sites of Japan, but you will also learn about the history and be able to explore like no other!
On the castle tour you will see the many majestic rooms and hear fascinating stories about the history, as told by our knowledgeable and engaging guides. The guides are flexible, so they can suit your needs and will make it an entertaining experience for all!
Recommended Itinerary
Explore Japanese Castles with Asia Highlights
Japan has hundreds of castles scattered throughout the country, from Goryo-kaku in Hakodate, Hokkaido, to Shuri Castle in Naha, Okinawa. Japanese castles have many similar forms, but the layouts differ between individual castles.
It can be confusing if you are not familiar with the Japanese Culture. Asia Highlights are here to guide you throughout your visits to Japanese castles. We can also craft a private tour only for you and your loved ones! Please contact us if you have any questions.
Why Travel with Asia Highlights During the Pandemic
Tailor-made experience: All of your ideas/needs will be carefully considered to create your ideal trip.
Worry-free planning: Your 1:1 travel consultant in Asia will take all the uncertainty out of your planning, helping you navigate any travel restrictions. 
No-risk booking: 100% refund policy! (up to 14 days before departure)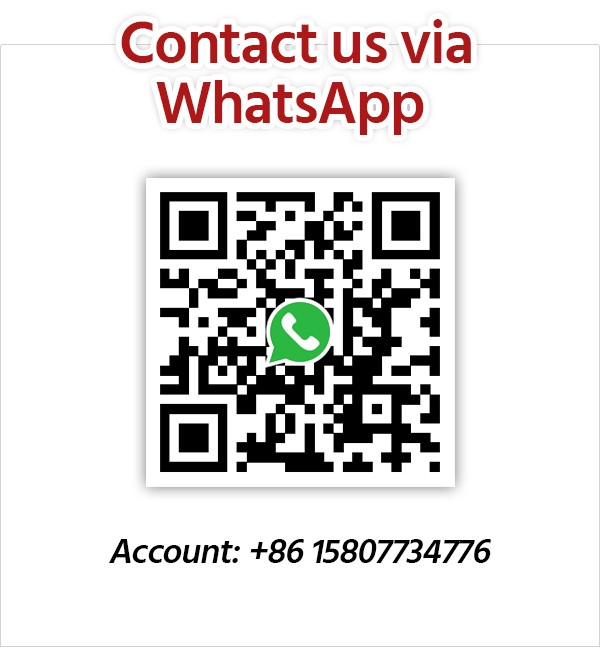 Get Inspired with Our Sample Itineraries
At Asia Highlights, we create your kind of journey — your dates, your destinations, at your pace. You can have any trip tailor made for your travel.
More Travel Ideas and Inspiration