Bali has eased its travel restrictions since March 22, 2022. There is no need to do a nucleic acid test before departure.
Bali is unique and well-endowed when it comes to fun in the sun. Rich in culture, people, nature, activities, food, nightlife, and beautiful accommodation, Bali is a paradise no matter whether for adventurer seekers, families with kids, couples, or food lovers.
Bali is a magical place and has a lot to offer to travelers, from mountain villages and paddy fields to temples and beaches. If you are interested in finding out more about Bali and making full use of your time on Bali Island, this should help: here is our list of the top 20 things to do in Bali…

Bali Kuta beach
1. Relax at Bali's Best Beaches
With white beaches and silky blue water, chilling at the beach is considered by most to be the best thing to do in Bali (and it's free). Just bring a towel and smother yourself in sunblock for sun-soaked rest and relaxation.
Here are some popular beaches in Bali… Find one that suits you the best.
Seminyak Beach is a good place for Bali's best dining venues and world-renowned nightlife spots. 
Nusa Dua Beach is a great place for families, with friendly restaurants and a good shopping area, as well as a range of water sports.
Jimbaran Bay Beach is best for seafood and sunsets; daytime is quiet there.
Thomas Beach has the quietest beaches and is best for beach walks and sunbathing.
Padang Padang Beach found fame in the film "Eat, pray, love" — this beach is best for sunbathers and surfers.

Sunset on Jimbaran Bay Beach
2. Island Hopping
There are 17,000 islands in Indonesia, and they are known for their picturesqueness, varied wildlife, and some of the world's best diving sites. If you're planning a honeymoon in Bali, you wouldn't want to miss out on island hopping.
You can take a short trip to these recommended  islands from Bali: Nusa Lembongan, Lombok, Gili Trawangan, Gili Gede, Gili Meno, as well as the famous islands Komodo Island and Java.
3. Watch a Bali Sunset
Bali is famous for its mesmerizing pink sunsets. Sunset in Bali is spectacular and something not to be missed. If you are lucky, you can experience a sky on fire in Bali.  Here are some nice Bali sunset spots: Seminyak, Jimbaran, and Uluwatu Temple. While you are waiting for the sunset, you can enjoy glamorous sunset cocktails.

Bali Sunset
4. Try Some Wild Water Sports
Bali not only is famous for its beautiful beaches but also its various water sports. Water sports are something that you should not miss during your stay in Bali as they are fun and challenging.
You can try out water sports on lots of Bali beaches all year round, but if you would like to have the best experience, it is better to come to Bali in the dry season when the weather and waves are perfectly calm. Popular water sports in Bali include:
Jet-skiing
Flyboarding(like water skiing but more time in the air)
Banana boat
Flying fish (an inflatable raft towed by a motorboat that actually flies out of the water)
Scuba diving
Snorkeling
Surfing
Wakeboarding (surfing the wake of a motorboat on a wakeboard)
Parasailing

Surfing on Bali
5. Take a Cooking Class
Cooking offers a way to immerse yourself in the local lifestyle and culture. If you want to learn more about Balinese culture — or want to create some delicious dishes for yourself — taking a cooking class should not be missed in Bali.
Ubud is the best place to enjoy traditional Balinese cooking. On a typical cooking class, you will visit a local market to shop for fresh ingredients and learn about the elements and techniques of Balinese cuisine from a professional Balinese cook.
6. Jump in the Waterfall Plunge Pools
Besides the beaches, Bali is home to stunning waterfalls. Walking through dense jungle, clambering over rocks, and ducking under lush green canopies adds to the fun of a waterfall trip.
Most of the waterfalls in Bali can be found around the Ubud area and on the north part of the island. Popular waterfalls are Sekumpul Waterfalls, Tegenungan Waterfall, Banyumala Twin Waterfalls, and Tukad Cepung Waterfall.

7. Eat Like a Local in Warungs
Eat like a local in Bali's warungs to immerse yourself in the culinary culture of Bali. A warung is a small locally-owned restaurant that typically serves traditional Indonesian and Balinese dishes.
The top 5 popular and traditional local foods to try are bebek bengil (crispy duck), chicken sate, gado gado (salad in spicy peanut sauce), babi guling (spit-roasted pig), and nasi campur (rice with a mixture of side dishes).
8. Stretch Yourself at a Yoga Studio with a View
World-class yoga studios have blossomed on the island of Bali. A yoga studio in lush surroundings of tropical forests and ocean beaches will enrich your yoga experience and increase the peace for your body, mind, and soul.
Yoga studios in Canggu and Ubud like The Yoga Barn are suggested for stretching the stress out of your body.

9. Relax with a Balinese Massage
A Balinese massage is a full-body, deep-tissue, holistic treatment to regain harmony between body and mind. You can experience a variety of massage techniques that help you to relax.
As one of the most popular wellness and spa destinations in the world, there are many choices — from local massage parlors in the markets to luxury spas. Kuta, Legian, Ubud, Seminyak, and Nusa Dua are good destinations for Balinese massages and spas.
10. Make Your Own Perfume
Indonesia is considered to be a center for scents, and it is one of the biggest producers of raw ingredients used by the perfumery industry. Make your own perfume in L'Atelier Parfums et Créations, located in Ayana Resort & Spa. You can learn something unique, fun, and different in the 90-minute class or 3-hour class and take a bottle home at the end.

11. Hike to the Top of Mount Batur
An active volcano, Mount Batur is a part of UNESCO's Global Geopark Network, it is rises to 1,717 meters (5,633 feet) above sea level and has mesmerizing views. Hiking to the top of picturesque Mount Batur (Kintamani Volcano) and watching the sunrise is highly recommended. The hike takes about two hours (for most: it's quicker if you need fewer breaks).
12. Visit Some Traditional Temples
A holiday in Bali would not be complete without visiting one of the most famous temples. The many Hindu temples in Bali each have their own uniqueness and history.
One of the most popular temples is Tanah Lot Temple. Overlooking the ocean, the sunrise and sunset scenery is most beautiful.
Other nice temples include Uluwatu Temple, Ulun Danu Temple (by Beratan/Bedugul Lake), and Tirta Empul Temple.

13. Explore the Rice Terraces of Bali
Bali's rice terraces are on the UNESCO world heritage list. The best rice terraces in Bali offer outstanding landscapes that look amazing all year round!
The Tegallalang or Jatiluwih rice terraces are the top choices for sightseeing as they have better accessibility. The Tegallalang terraces are only a 30-minute drive north of Ubud and the Jatiluwih rice terraces take about 1½ hours by car.

14. Watch a Balinese Dance
Traditional Balinese dances are an important part of Bali's culture and festival celebrations. Watching a Balinese dance is an interesting way to experience the Bali culture.
The most popular and visually exciting dance is the Kecak Dance, which is a feature of Balinese Hinduism. You can find it performed at Tanah Lot and Uluwatu temples.
Other popular traditional Balinese dances include the Legong dance and the Barong dance.

15. Shopping
Shopping in Bali is almost never the primary purpose for a holiday to Bali, but on the last day there, it is common to have the desire to buy Balinese souvenirs.
You can buy local souvenirs such as art and handicrafts, unique homewares, antiques, handmade jewelry, wooden sculptures, and colorful fabrics from the local markets.
When you shop in Bali, don't forget to try bargaining and bidding. It is an interesting way to experience the local culture.
16. Ride a Jungle Swing
The Bali swings are new, but they have become very popular. Sitting on a long swing with breathtaking views as the background, you can experience the freedom and thrill of swinging high above the trees. The original and best swings are in Ubud, like Bali Swing, Uma Pakel Swing, or Tegalalang Rice Terrace Swing.
17. Explore Bali on a Scooter
There is no better way to explore Bali than on a small motorbike, and it is also the quickest way to get around Bali. Scooter rentals can be found almost everywhere in Bali, usually for about 5–6 USD/day. Please make sure to be careful when riding the scooter and keep safe.

18. Relax in a Fabulous Resort
Bali is famous for the wide range of nice hotels and resorts for the ultimate getaway.  You can spoil yourself with a lavish holiday at a gorgeous Balinese resort.
You can relax in a jacuzzi with a sunset panorama in Anantara Uluwatu Bali Resort or immerse yourself in the rich heritage, arts, and culture of Bali in Padma Resort Ubud.
19. Interaction with Monkeys in Monkey Forest, Ubud
Bali is home to several species of monkeys and there are over 600 monkeys living in Bali's Monkey Forest. If you want to have some close interaction with monkeys, visiting the Sacred Monkey Forest in Ubud is highly recommended. It's family-friendly, fun, and affordable.

20. Taste a Cocktail at One of Bali's Best Bars
Bali has great cocktails, which can be tailored to your tastes and preferences. There are many stunning sunset bars in Bali that offering the most mouth-watering cocktails.
Rock Bar in Jimbaran is one of the most beautiful places to enjoy cocktails, but it is always crowded. Or you can choose from the many in Seminyak, Ubud, and Canggu.
Visiting Bali with Asia Highlights
Asia Highlights welcomes the chance to help design your perfect trip to Bali. Check out the following links to learn more about our tours and get a head start on planning your hassle-free vacation.
Why Travel with Asia Highlights During the Pandemic
Tailor-made experience: All of your ideas/needs will be carefully considered to create your ideal trip.
Worry-free planning: Your 1:1 travel consultant in Asia will take all the uncertainty out of your planning, helping you navigate any travel restrictions. 
No-risk booking: 100% refund policy! (up to 14 days before departure)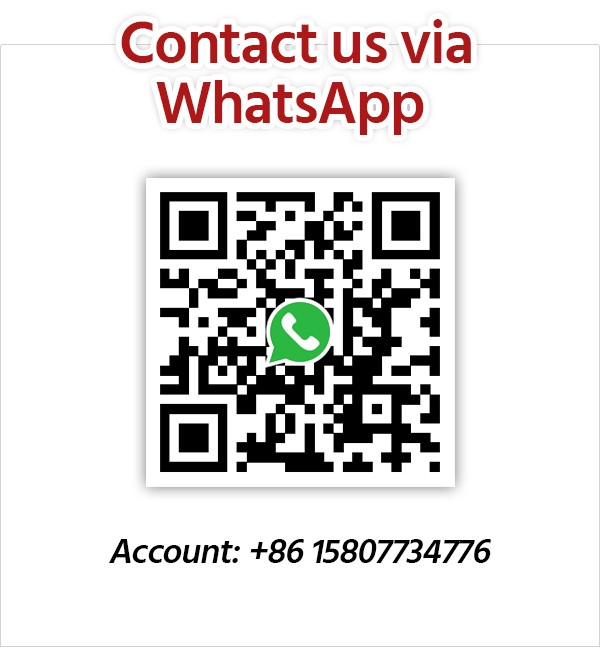 Get Inspired with Our Sample Itineraries
At Asia Highlights, we create your kind of journey — your dates, your destinations, at your pace. You can have any trip tailor made for your travel.
More Travel Ideas and Inspiration