Bali is renowned for having some of the world's most luxurious hotels and resorts that offer world-class tropical island holidays and exceptional hospitality services. Bali's best hotels and resorts range from oceanfront resorts and cliff-edge mansions to jungle retreats.
However, as there are so many high-class resorts and hotels in Bali, you might be struggling to decide which of them to stay at. Here is our list of the top 10 luxury hotels and resorts in Bali, each with a brief description, to help you quickly find the perfect accommodation for your Bali trip.
1. Capella Ubud
Located in the heart of a lush green rainforest, Capella Ubud is a colonial-style luxury camping retreat in harmony with unspoiled natural surroundings while providing luxury comforts. The refined camp is far more than a hotel. Inspired by the early European settlers of the 1800s, it was designed by architect Bill Bensley.
There are 22 one-bedroom tents and 1 two-bedroom lodge, all of them have private saltwater pools. You can enjoy large terraces and outdoor decks overlooking rice fields or the surrounding rainforest from your outdoor decks.
Capella is about 35 km (22 miles) from the airport, 2.4 km (1.5 miles) from the Tegallalang Rice Terraces, and about 6 km (4 miles) from downtown Ubud.
2. Four Seasons Resort Bali at Sayan
Again located in lush jungle greenery, this time in the Ayung River Valley, floating above the treetops on a dramatic suspension bridge system, Four Seasons Resort Bali at Sayan is very tranquil and relaxing, and it is the only Bali hotel on the 2020 Condé Nast Gold List. You can heal your body as well as your soul there with top-class yoga, spas, massages, and meditation.
You can also enjoy many more-energetic activities there like river rafting, planting rice with local farmers, taking a morning tour of the local market, or a Balinese cooking class.
Four Seasons Resort Bali at Sayan is about 28 km (17 miles) from the airport and about 2 km (1 mile) from downtown Ubud.
3. Mandapa, a Ritz-Carlton Reserve
Mandapa means 'temple' in Sanskrit, and you can sense the spirituality of the place when you enter this reserve. Located in the center of Ubud District, Bali's cultural hub, with the Ayung River floating peacefully alongside, Mandapa, a Ritz-Carlton Reserve is a luxury sanctuary for inner discovery and serenity where you can relax and recharge your soul during your Bali trip. You could take the cleansing program, yoga, Balinese healing sessions, and a variety of body treatments.
You can also enjoy butler-serviced villas and suites and vintage VW convertible tours of villages, rice fields, and temples.
Mandapa, a Ritz-Carlton Reserve is about 30 km (19 miles) from the airport and about 3 km (2 miles) from downtown Ubud.
4. Bulgari Resort Bali
Bulgari Resort Bali is a hidden clifftop resort nearly 150 meters (500 feet) above sea level. The hotel combines traditional Balinese forms and high-class Italian style with breathtaking clifftop ocean views. All the villas and mansions have a private infinity pool and a beautiful tropical garden.
Bulgari Resort Bali has a pristine private beach. You can hop on the inclinator — an open-sided carriage that leisurely carries you down the cliff to the beach, as you enjoy the stunning views of the surrounding jungle during the ride.                        
Bulgari Resort Bali is in the Uluwatu area, about 12 km (8 miles) from the airport and about 4 km (2.5 miles) from Uluwatu Temple.
5. Four Seasons Resort Bali at Jimbaran Bay
Nestled on the oceanfront, Four Seasons Resort Bali at Jimbaran Bay offers you unforgettable views and great water sports opportunities. All the villas have private pools, so you can swim in seclusion or take a dip in the infinity pool overlooking Jimbaran Bay. This resort is one of the best romantic spots for couples.
Situated in the real heart of Jimbaran, it is only about a 5-minute walk from Jimbaran Beach or the chance to enjoy fresh seafood dishes in the area's famous seafood restaurants. The resort has a two-mile private beach, where you can enjoy complimentary water sports — kayaking, windsurfing, and Hobie catamaran sailing.
Four Seasons Resort Bali at Jimbaran Bay is only 5 km (3 miles) from the airport and 5 minutes on foot from Jimbaran Beach.
6. The St. Regis Bali Resort
Located in the prestigious resort area of Nusa Dua, The St. Regis Bali Resort is an award-winning beach resort with luxury suites and villas looking out on ocean views. All the villas in Nusa Dua have immediate beach access. The St. Regis Bali Resort looks like a tropical island fantasy with verdant gardens, combining its luxury with local elements like Javanese shadow puppets, intricate woodcarvings, and geometric patterns.
The St. Regis' food and beverages are very well-known throughout the island as well as Indonesia, and there are four dining venues.
St. Regis Bali Resort is only about 10 km (6 miles) away from the airport and a 5-minute drive from the Nusa Dua shopping area.
7. Six Senses Uluwatu
Located on the dramatic cliffs of Bali's southwest peninsula near Uluwatu Temple, Six Senses Uluwatu combines colorful culture with eco-style and cleverly-designed roofs to keep you naturally cool. Six Senses Uluwatu has uninterrupted ocean views from every angle of its frontage.
In Six Senses Uluwatu, you can enjoy traditional ethnic life mixed with beautiful beaches, great surf breaks, an eclectic wellness dining scene, and Six Senses' first-class service.
Six Senses Uluwatu is around 11 km (7 miles) from the airport and about 4 km (2.5 miles) from Uluwatu Temple.
8. W Bali - Seminyak
W Bali - Seminyak is a hip spot on Bali's Seminyak Beach with an edgy, funky, and futuristic design. It has become a very popular luxury resort for couples and families. Located on its own stretch of extraordinary beach, it offers breathtaking views of the sea to complement its vibrant atmosphere.
You can enjoy drinks and an ocean sunset, and then a night party at Woo Bar. Woo Bar is one of Bali's leading bars and always has musical events on.
W Bali - Seminyak is centrally located in Seminyak — heart of the Bali fashion, nightlife, and restaurant scene. It is around 8 km (5 miles) away from the airport.
9. The Legian Bali
The Legian Bali is a beachfront property facing the Indian Ocean in Seminyak. It is a timeless, one-of-a-kind hotel that is famous for its extraordinary location, authentic culture and stunning design. All the suites are set in landscaped tropical gardens offering unrivaled sea views. Staying there, you can experience the charms of Balinese hospitality and personable service for maximum relaxation.
The Legian Bali is about 9 km (6 miles) from the airport and only 5 minutes by foot from the Seminyak Square shopping mall.
10. The Ritz-Carlton, Bali
The Ritz-Carlton, Bali is a family-friendly luxury resort in Nusa Dua. It sprawls across a dramatic cliff leading down to its private white-sand beach. All villas feature private pools, lush gardens, and breathtaking views.
There is complimentary access to the best kids' club in Bali (Ritz Kids) that offers endless fun for children of all ages.Besides activities for kids, when you stay in The Ritz-Carlton, Bali, you can take part in popular grow-ups' activities like making your own perfume at L'Atelier Parfums et Création.
The Ritz-Carlton, Bali is about 30 minutes' driving from the airport and only about 15 minutes from the Bali Collection shopping center and Bali convention centers. 
Visiting Bali with Asia Highlights
Asia Highlights welcomes the chance to help you discover Bali's most breathtaking and luxurious hotels spread across the tropical island paradise. Just contact our travel advisors to get recommendations for the best luxury hotels in Bali to suit your ideal island getaway.
Why Travel with Asia Highlights During the Pandemic
Tailor-made experience: All of your ideas/needs will be carefully considered to create your ideal trip.
Worry-free planning: Your 1:1 travel consultant in Asia will take all the uncertainty out of your planning, helping you navigate any travel restrictions. 
No-risk booking: 100% refund policy! (up to 14 days before departure)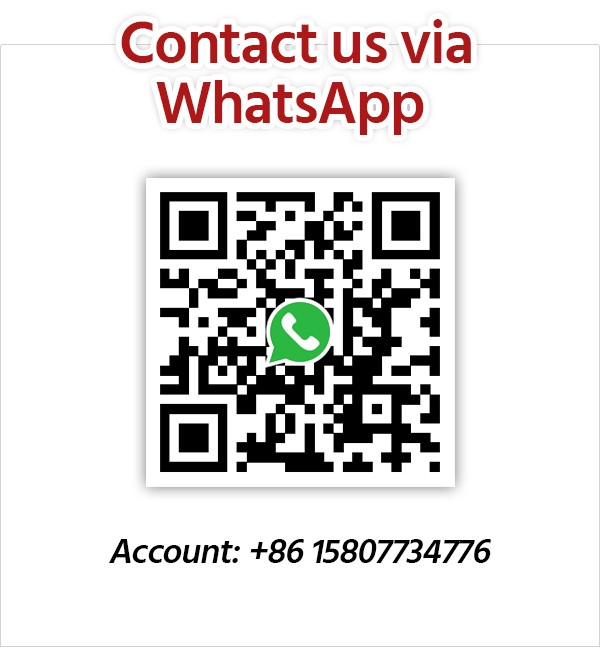 Get Inspired with Our Sample Itineraries
At Asia Highlights, we create your kind of journey — your dates, your destinations, at your pace. You can have any trip tailor made for your travel.
More Travel Ideas and Inspiration