Incredible India and Mysterious Nepal Combination
If you are fascinated by the splendid civilization of South Asia, it is a good idea to combine India and Nepal for your South Asia trip. The unbelievable Taj Mahal, the colorful 'Pink City' of Jaipur, the sacred Ganges River, the mysterious Kathmandu from the Middle Ages, and the breathtaking view of Mount Everest - all of them will offer you a memorable South Asia trip.
Days:11±
Best For:First-timers
Price:from US$2,319 p/p
Tour Highlights
Admire India's largest mosque and take a rickshaw ride through the narrow lanes.

Visit the Taj Mahal, the world-famous mausoleum that was built with perfect proportions and exquisite craftsmanship.

Explore Jaipur, which is the most gorgeous and colorful city in Rajasthan, to discover the life of the maharajas.

Witness the incredible Ganga Aarti ceremony in the holy city of Varanasi.

Travel back in time to the Middle Ages in the temples and palaces hidden in the Kathmandu Valley.

Overlook the roof of the world, Mount Everest, when the sun rises in Nagarkot.

What Our Customers Said
2023 Chiang Mai CAD Yipeng Festival

We got early bird ticket and Bella was assisting us through whatsapp. Easy, competitive price, front row tickets. Thanks Bella, for being patient explaining everything to me. Highly recommended.

More

lily hartati, Dec 2022

Bella has been an outstanding customer service rep

Bella has been an outstanding customer service rep. She was responsive and knowledgeable. Buying tickets from their website was super easy and the whole process was straightforward. Highly recommended.

More

Khai, Nov 2022

Memorable Experience!!!

I booked tickets to the Chiang Mai Yi Peng Lantern Festival in Nov 2022. Bella was extremely responsive and helpful!!

More

Bowen, Nov 2022

We had an amazing trip to Thailand

We had an amazing trip to Thailand with Asiahighlights. Every detail was perfectly organised and we always had an instant customer support service in case of any issues.

More

bugra t, Nov 2022

Great experience!

Bella was very helpful and responsive to all our questions. They handled all the arrangements very professionally and we had a wonderful time! We would definitely recommend and use them again!

More

Christie, Nov 2022

I contacted to Bella from Asia Highlights

I contacted to Bella from Asia Highlights that to buy tickets to Yi Peng Festival in Chiang Mai when i was in my country.She helped me very much.You can trust this agency, and i advice Bella as the best!!

More

Elena, Nov 2022

I had booked Chiang Mai Yi Peng Sky Lantern Festival

I had booked Chiang Mai Yi Peng Sky Lantern Festival with Asia Highlight Travel, my travel advisor was Bella Kiu, the experience was great, got my tickets , communication was seamless.

More

Siskazi Lindeni, Nov 2022

Thank you Iris Wang & Bella Liu

I thought "no hope" in getting the tickets to Yee Peng Festival organize by CAD. Fortunately, together with Bella Liu, I managed to secure all our tickets. No one left behind. This trip to Chiang Mai will be a memorable one.

More

Little Puppy, Nov 2022
Suggested Route

Suggested Itinerary for Inspiration
Your preferences design the real journey. We're ready to create a wonderful India and Nepal tour for you.
Welcome to Delhi. Your guide and driver will meet you in the arrivals hall and take you to your hotel. Enjoy your free time for the rest of the day.
Day 2
One-Day Tour in Delhi
The sacred Jama Masjid, which is the biggest mosque in India, will be your first stop of the tour. Islamic and Indian cultures combine in this great architectural structure. Imagine how magnificent and solemn it is when 20,000 Muslims pray there. Then, take a rickshaw ride through the bustling Chandni Chowk market, which is a great way to discover the local people's lifestyle in Old Delhi.
In the afternoon, go and see Qutub Minar and Humayun's tomb. Understand the history of India through these great architectural structures. Listen to stories about the great figures and their splendid dynasties.

The sacred Jama Masjid
Day 3
Delhi to Varanasi and Ganga Aarti Ceremony
Fly from Delhi to Varanasi. You might have heard a lot about the Indian people's mother river. You might have imagined a thousand times what happens right next to the river. You will still be shocked when you go and see it with your own eyes. Take a boat ride on the Ganges River in the late afternoon to see pilgrims washing their bodies, praying, and performing ancient rituals. Then visit Kashi Vishwanath Temple to experience the highly choreographed Ganga Aarti ceremony.

Witness Ganga Aarti ceremony
Day 4
Varanasi Old City and Fly to Jaipur via Delhi
Another highlight of a trip to Varanasi is enjoying a boat ride at sunrise when the temples along the river are bathed in the soft morning light. This sight is different from the one on the previous evening. People are washing their clothes, performing yoga, and praying with flowers.
After the boat ride, your guide will show you around the old city of Varanasi. The ultimate destination for all Hindu pilgrims, Varanasi is full of temples, shrines, and devotees. In the afternoon, you will say goodbye to the holy city of Varanasi and fly to Jaipur via Delhi.

Enjoy a boat ride at sunrise
Day 5
One-Day 'Pink City' Tour
Start your exploration with a photo stop at the landmark of the 'Pink City', the famous Hawa Mahal. Then you will visit the glorious Amber Fort. The corridor with elegant pillars, the lovely colors of the patterns on the walls, the shining mirrors in Sheesh Mahal ' any of them can show you the splendid achievements that the ancient Indians gained in architecture and art.
In the afternoon, continue your trip to Jaipur's City Palace. Explore another luxury residence of the maharajas of Jaipur. The Jantar Mantar is next to the City Palace. Be impressed by the wisdom of the ancient Indians in astronomy and mathematics.

The lovely color and patterns on the buildings of Amber Fort
Day 6
Jaipur to Agra and Itmad-ud-Daula's Tomb
You will be driven from Jaipur to Agra in the morning. After lunch in a local restaurant in Agra, you will visit Itmad-ud-Daula's Tomb, which is often called the 'Baby Taj' as it is an impressive white marble building decorated with colorful mosaics and stone inlays.
Then you will head for Mehtab Bagh (the Moonlight Garden) to catch the romantic sunset view of the Taj Mahal. The garden is located behind the Taj Mahal and the Yamuna River flows between them peacefully. Watch the Taj Mahal as the sun sets. At this moment, the Taj Mahal is just like a beautiful lady sitting on the riverbank, wearing a sari made of the sunset glow.

Enjoy the colorful mosaics and stone inlays of the 'Baby Taj'
Day 7
Taj Mahal, Agra Fort, and Drive to Delhi
Visit the Taj Mahal in the early morning before the other tourists arrive. The closer you walk to it, the more moved you will be by the spectacular ivory-white marble building and the emotion that sparked its creation.
Agra Fort is a magnificent 16th-century fortress made of red sandstone. Imagine the luxurious lifestyle of the royal family in this fantastic palace.
In the afternoon, you will be driven back to Delhi for the next leg of your South Asia trip.

The spectacular Taj Mahal
Day 8
Delhi to Kathmandu, Kathmandu Durbar Square
Fly from Delhi to Kathmandu.Walk around Kathmandu Durbar Square in the afternoon. You will get excited when the old temples and palaces come into view one by one. Make a wish at the small and exquisite Ashok Binayak. Admire the statues in the magnificent Hanuman Dhoka. Take pictures of Shiva and his wife on the stairs of Shiva-Parvati Temple. Imagine what the living goddess looks like in Kumari Bahal.
In the late afternoon, climb the mountain to visit Swayambhunath Stupa (Monkey Temple). You will find out how well Hinduism and Buddhism combine there.

The amazing sculptures at Swayambhunath Stupa
Day 9
Amazing Kathmandu Valley
Start with the most information and the most sacred Hindu temple in Nepal, Pashupatinath Temple. It might not seem solemn at first glance; however, it is indeed where the spirit of Hinduism lies.
After experiencing the spiritual strength of Hinduism, you will continue to Boudhanath Stupa to feel the piety of Tibetan Buddhism. The eyes on the golden pagoda seem to have a magical power that catches your eyes. In the afternoon, you will visit another city in the Kathmandu Valley, Bhaktapur. Bhaktapur Durbar Square might be less crowded than the other two Durbar squares.

Bhaktapur Durbar Square
Day 10
Patan Durbar Square and Drive to Nagarkot
In the morning, you will go to Patan to see the most magnificent Durbar Square in the Kathmandu Valley. When you walk around the square, you will be impressed by the stone carvings in Krishna Mandir, the amazing religious artworks in Patan Museum, and the exquisite pool for the king in Sundari Chowk. Before heading for Nagarkot, you will visit Changu Narayan Temple. It is the oldest temple that people still use in Nepal. It is small but an exquisite World Heritage Site. The wood and stone carvings are the highlights there.

Visit the hidden Changu Narayan Temple
Day 11
Sunrise View of Mount Everest and Kathmandu Departure
Enjoy the view of eight mountains including Mount Everest as the sun rises. Then your guide will escort you from Nagarkot to the airport in Kathmandu to catch your flight back home or to your next destination.
Ideas for Making This Trip Uniquely Yours
Special experiences can be added to brighten a honeymoon trip, a family vacation, a birthday, or satisfy personal interests.
A Romantic Dinner in Amber Fort

For couples

Street Food Hunting in Varanasi

For foodies

Helicopter Tour for Mt.Everest

For adventurers

White Water Rafting

For adventurers
Design your ideal trip with your personal destination expert now! Create My Trip
Hand-Picked Hotels
We select hotels with style and local features. Let us know your preferences and we'll find your ideal hotel.
| | | | | | |
| --- | --- | --- | --- | --- | --- |
| Heritage hotel in old Delhi | Hotel with the river view | Heritage hotel in Jaipur | Hotel with a view of Taj Mahal | Hotel with Nepalese pagodas | |
Our Service Includes:
11 days from
US$ 2,319
per person (based on 2 persons and 4-star hotels)
Private transfers and English-speaking tour guide
All guided sightseeing as detailed in the itinerary
4-star accommodations for 10 nights
Meals mentioned in the itinerary
Flights mentioned in the itinerary
Governmental taxes
Tour code: ah-in-85
Start planning your tailor-made tour now. Your 1:1 travel consultant will reply within 1 working day.
For a quick conversation, simply reach us via WhatsApp:

+8615807734776
Email:
contact@asiahighlights.com
Why Travel with Asia Highlights During the Pandemic
Tailor-made experience: All of your ideas/needs will be carefully considered to create your ideal trip.
Worry-free planning: Your 1:1 travel consultant in Asia will take all the uncertainty out of your planning, helping you navigate any travel restrictions. 
No-risk booking: 100% refund policy! (up to 14 days before departure)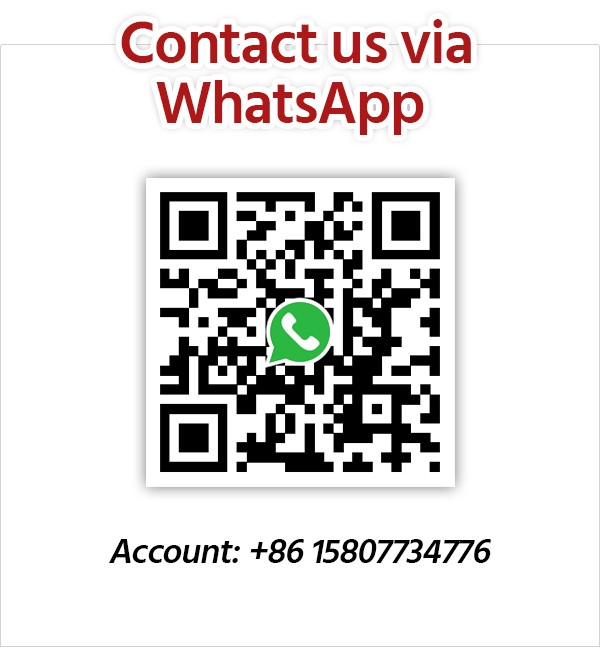 Get Inspired with Our Sample Itineraries
At Asia Highlights, we create your kind of journey — your dates, your destinations, at your pace. You can have any trip tailor made for your travel.
More Travel Ideas and Inspiration