In June 2021, coronavirus cases remain high globally after India became a new epicenter of the global pandemic with a new strain of the virus that overwhelmed the country's health system. But there has been a decline in cases this month.
Union Minister Prakash Javadekar said on June 4th that the vaccination program in India will be complete by December. In the hope that the situation will get better soon, we will keep updating India's entry and quarantine policy and travel restrictions in this article. If you want to plan a trip to India, feel free to contact us for free consultation.
Recommended Itinerary
The Current COVID Situation in India
Since the second wave starting in mid-February, there have been over 10,000 new confirmed cases every day in India. From early April to early June there were over 100,000 new cases recorded a day.
The second wave reached its peak early of May with over 400,000 new cases recorded on four consecutive days, but there was a continued decline in new cases after that, especially in Uttarakhand (-65%), Rajasthan (-64%) and Delhi (-60%). According to current trends, case numbers are set to return to where they were in February (pre-second-wave) by the end of July.

To avoid a third wave of the pandemic, India's government is taking many strong measures such as:
Extended bans on scheduled international flights till the end of June 2021
Delaying the opening of indoor dining, pubs, coffee shops, gyms, and other similar "high risk facilities" 
Limiting gatherings to less than 10 people outdoors or in highly-ventilated areas
Speeding up the vaccination process and introducing mobile and mass vaccination
As of June 8th, 3.3% of India's population are full fully vaccinated and 13.6% are partially vaccinated. The India government stopped vaccine exports in March and is promising to vaccinate (or offer vaccinations to) the whole of the adult population by the end of 2021.
When will India open for international travel?
India might open its borders to visitors in early 2022 according to current trends.
With the falling rates of COVID spread and deaths, some states like Delhi, Uttar Pradesh, Madhya Pradesh, and Jammu and Kashmir have started the process of ending lockdowns and restrictions.

Prime Minister Narendra Modi announced on national television that India will provide free COVID-19 vaccines to all adults from early June and the federal government will take over the vaccination program from the states from June 21. This step will accelerate the completion of vaccination.
Recommended Itinerary
Who can travel to India now? 
Tourism is not allowed yet. Only Overseas Citizen of India (OCI) cardholders, diplomats, and those listed in a government memorandum may travel to India. All existing visas for foreigners, except those belonging to diplomatic, official, UN or International Organizations, employment, and project categories, still remain suspended.
Overseas Citizen of India (OCI) cardholders do not require a visa to enter India, and only need to present a valid passport and OCI card.
Get some inspiration for your India trip from our recommended India travel for 2022 or 2023
Recommended India Tours:
How can I apply for a new visa to India?
For now, e-Visas of the following categories: e-Business Visa, e-Medical Visa, e-Medical Attendant Visa, and e-Conference Visa have been restored with immediate effect, however, the e-Visa for Tourism category is still suspended.

The E-visa Application Process:
Apply online: Upload your photo and passport ID page image
If successful an Electronic Travel Authorization (ETA) will be sent to your e-mail.
Fly to India: Print out your ETA and present it at the Immigration Check Post where an e-Visa stamp will be added to your passport.
You can apply for an India e-Visa here.
Recommended India Tours:
Contacting Consular/Visa Services to Confirm
India's visa policy may change at short notice according the COVID-19 situation. We advise you to contact your local consulate/embassy/VAC for up-to-date information. For example:
Recommended Itinerary
Is it safe to travel to India from the USA now?
The U.S. State Department and the Centers for Disease Control and Prevention (CDC) have strictly warned against any travel to India and issued a Level 4 Travel Health Notice as a very high level of COVID-19 risk exists due to the second wave in India.

But travel for emergency purposes or U.S. diplomatic services is permitted. If you must travel to India, please read follow these recommendations carefully:
Before travel:
Get fully vaccinated 2 weeks before departure to have the best chance of immunity.
Make sure you understand and follow all airline and destination requirements related to travel, testing, masking, and quarantine.  If you do not follow your destination's requirements, you may be denied entry and may be required to return to the United States.
During travel:
Abide by personal health safety measures to protect yourself like social distancing, cleaning hands with soap or hand sanitizer, wearing masks, and avoiding crowded areas with poor ventilation.
Avoid areas known for terrorism and civil unrest like Jammu and Kashmir and the India-Pakistan border. 
After travel:
You should obtain a negative COVID-19 test result 3–5 days before you fly back to the USA.
Self-monitor for COVID-19 symptoms, and isolate and get tested if you develop symptoms after you arrive in the USA.
Follow the local recommendations or requirements.
What to Prepare before Departing for India?
There is a ban on tourism and only selected international passengers are allowed to enter India. After you get a valid visa (see above), the basic requirements that all international travelers need to follow are:
Valid passport and valid visa
Before travel, submit a self-health declaration and upload a negative COVID-19 RT-PCR report of a test taken within 72 hours of the journey with a declaration of the authenticity of the report online at the Air Suvidha Portal (www.newdelhiairport.in).
At the portal, submit an undertaking that you will undergo mandatory quarantine/self-monitoring for 14 days (download here).
Download the COVID-tracing app for India — Aarogya Setu.
Make sure you have your negative COVID-19 RT-PCR report and Health Declaration at hand, which needs to be shown to airline staff. Airlines only allow passengers who have filled in the Self Declaration Form on the Air Suvidha Portal and uploaded their negative RT-PCR test report to board.
At the time of boarding the flight, airline staff only allow asymptomatic travelers to board after the thermal screening.
Recommended Itinerary
Quarantining in India
All travelers entering India will have to go through mandatory quarantine for a period of 14 days upon their arrival. The cost of quarantine is to be borne by travelers. Internationally arriving passengers can apply for quarantine exemption in the case of a death in their family and other extenuating circumstances (see below).
You could contact our travel advisor for the latest information.
Can I choose the hotel for quarantining in India?
Yes, you can choose the hotel. Besides the government facilities, the India Government, along with the National Hospitality Department, has arranged for several main hotels in each major city to provide paid quarantine services. Some of the assigned hotels in for your reference:

Mumbai
Hilton — 5-star
Hyatt Regency — 5-star hotel
Niranta Hotel — airport hotel
Lemon Tree — 4-star hotel
Kings Hotel — 3-star hotel
FabHotel Adore Palace — budget hotel
Delhi
Hotel Le Meridien
W. Marriot
Holiday Inn, Aerocity
Hotel Pride Plaza, Aerocity
Hotel Hari Pirco, Main Bazar, Paharganj
Hotel Swati Dix, Karol Bagh
Kolkata
Hyatt Regency Kolkata
J W Marriott, Kolkata
Hotel Eastern Plaza
The Circle Club
The Maureen
For more hotel recommendations, please contact our travel advisors.
What if the city I enter is not my final destination?
Passengers traveling via domestic flights are required to go through customs, immigration, and quarantine at the airport of first entry into India. Take a test at the end of the quarantine period. If it is negative, you can head to your final destination. However, some states still require home isolation on arrival.
Recommended India Tours:
Can I travel around when the 14-day quarantine ends?
Yes, you can travel. After completion of 14 days' quarantine, some states ask for RTPCR Test report within 72 hours before the 14-day date and all travelers must download the Aarogya Setu App. Every state has slightly different requirements, so please double check the local quarantine guidelines in advance.

India State Quarantine Guidelines for Travelers
Although the Indian Ministry of Health and Family Welfare has general rules for international arrivals, quarantine policies differ from state to state, depending on their local situation. The following are current on June 22, 2021:
| State | Local Quarantine Policy |
| --- | --- |
| Delhi | 7-day Institutional Quarantine + 7-day Home Quarantine after Institutional Quarantine |
| Haryana | 14 days' Home Quarantine |
| Himachal Pradesh | 14 days' Institutional Quarantine if coming from RED zones; 14 days' Home Quarantine if the passenger has a negative COVID-19 test report |
| Jammu & Kashmir | 14 days' Institutional Quarantine |
| Punjab | 7 days' Institutional Quarantine for international passengers; 14 days' Home Quarantine for citizens |
| Chandigarh | 14 days' Home Quarantine |
| Uttar Pradesh | 7 days' Institutional Quarantine for international passengers; 14 days' Home Quarantine for citizens |
| Uttarakhand | 7 days' Institutional Quarantine + 14 days' Home Quarantine after Institutional Quarantine |
| Assam | 7-day Institutional Quarantine + 7-day Home Quarantine after Institutional Quarantine |
| Chhattisgarh | 14 days' Home Quarantine |
| Jharkhand | 14 days' Home Quarantine |
| Manipur | 14 days' Institutional Quarantine |
| Nagaland | 14-day Institutional Quarantine + 14-day Home Quarantine after Institutional Quarantine |
| West Bengal Kolkata | 14 days' Home Quarantine |
| West Bengal Bagdogra | 14 days' Home Quarantine |
| Goa | 14 days' Home Quarantine |
| Rajasthan | 14 days' Home Quarantine |
| Maharashtra Mumbai | 7-day Institutional Quarantine + 7-day Home Quarantine after Institutional Quarantine |
How can I apply for institutional quarantine exemption? 

For those with special circumstances like pregnancy, death in the family, serious illness, or parent(s) with children under the age of 10, home quarantine may be permitted instead for 14 days.
To seek exemption, travelers should apply via the online portal (www.newdelhiairport.in) at least 72 hours before boarding, and the decision of the government as communicated on the online portal will be final.
Travelers can also seek institutional quarantine exemption by offering a negative RT-PCR test report on arrival. This test should be within 96 hours prior to undertaking the journey.
Are there any international flights to India?

International flights for regular passengers from India have been banned since March 2020 and only repatriation flights under the Vande Bharat Mission remain functional.
India currently has a bilateral air bubble agreement with 27 countries, which have no other international flights. However, many of them have currently banned Indian flights in light of the new deadly strain. For now, India's international flight operations shall remain suspended till June 30th, 2021.
Recommended India Tours:
How to Book International Flights to India?
Air Bubble flights can be booked via Air India. For India Air Bubble arrangements from June 1st to October 30th, 2021, please click here.
You can book online through the Air India website, Air India booking offices, and Air India call centers on 1860-233-1407, 0124-264-1407, and 020-2623-1407 in India.

Air India contact numbers for callers outside India:
USA & Canada: 1888 634 1407 (toll free)
UK:  0800 048 9254 (toll free)
Australia: 613 701 98270 (toll number)
France: 331 874 06644 (toll number)
Germany: 496925511337 (toll number)
Singapore: 800 101 4016 (toll free)
Visit India with Asia Highlights
If you're looking for a "post-pandemic" India tour, Asia Highlights welcomes the chance to help you design your perfect trip to India. Your health and safety are our top priority.
Asia Highlights stands out from other tour operators with our generous cancelation policy, extremely flexible expert tour designing, and free consultancy. We sincerely hope that we can create the best travel solution for you using our travel agency's 20+ years' professional experience
More information about India you may like:
Why Travel with Asia Highlights During the Pandemic
Tailor-made experience: All of your ideas/needs will be carefully considered to create your ideal trip.
Worry-free planning: Your 1:1 travel consultant in Asia will take all the uncertainty out of your planning, helping you navigate any travel restrictions. 
No-risk booking: 100% refund policy! (up to 14 days before departure)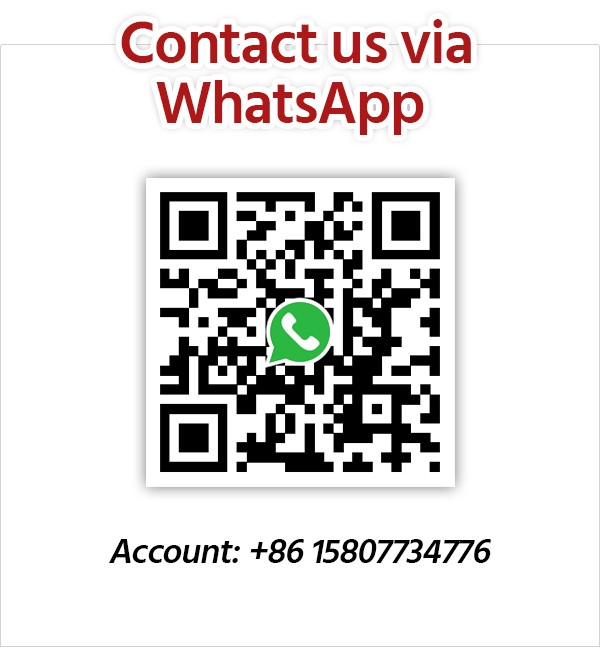 Get Inspired with Our Sample Itineraries
At Asia Highlights, we create your kind of journey — your dates, your destinations, at your pace. You can have any trip tailor made for your travel.
More Travel Ideas and Inspiration