Compiling a list that includes India's top restaurants is like compiling a list of your favorite films spanning different time periods and genres: there's an embarrassment of riches to choose from, but you can rest assured knowing that every inclusion is an absolute delight to the senses, never compromising on quality and guaranteeing an experience not easily forgotten. 
What makes it particularly challenging (and we love a good challenge!) to come up with a list featuring the finest restaurants in India is the sheer diversity of cuisine and tastes from region to region. Dietary preferences vary greatly from north to south and from east to west.
The following list, arranged in no particular order, includes some of the best restaurants from across the country that have proved to be culinary torchbearers and innovators in Indian cuisine. 

Fusion Bay, Kochi
If you're ever in Kochi and craving some seafood, Fusion Bay has to be your number one stop. This cozy, family-run, establishment features a menu of Keralite favorites, some western dishes and, as the name suggests, fantastic fusion choices aplenty. 
Our recommendation would be to order as much as possible as there really is a lot worth trying at Fusion Bay! Definite must-eats include the Fish Pappas, Fish Pollichathu (fish marinated in spices and grilled in a banana leaf), Coconut-fried Prawns, Appams, Fish in Mango Curry, Chuttulli Meen, Lemon Rice, and Coconut Pie for dessert.
If you're in a small group, a good alternative to ordering a lot of food would be to try the restaurant's thali, a plate that includes small portions of some of the restaurant's favorite items. 
Address: 1/451, KB Jacob Rd, Santacruse Basilica Junction, Kunnumupuram, Fort, Kochi
Trishna, Mumbai
Trishna is undoubtedly Mumbai's, and arguably India's, most prized seafood restaurant. The interiors of the restaurant are rather simple, but that's the thing about Trishna: it's much more than meets the eye. No frills — just consistently excellent local seafood each and every time you visit! 
No trip to Trishna is complete without ordering the Butter Garlic Crab, Bombil Fry (Bombay Duck), Neer Dosa, and Koliwada Prawns. Additionally, the Chili Garlic Squid, Lobster with Garlic Butter and Black Pepper, Seafood Biryani, and Tandoori Pomfret remain worthy of consideration as well. Tasty vegetarian options include Methi Mutter Malai, Dal Hyderabadi, and Mushroom Tawa.
Address: 134, B Bharucha Rd, Kala Ghoda, Fort, Mumbai
Masque, Mumbai
Masque prides itself on providing a gastronomic experience unlike most other restaurants in the country. The vision of this fine-dining establishment is to provide the very best ingredient-driven fare. This restaurant is founded on never-ending culinary innovation and attention to detail by everyone involved in the project, whether it be the kitchen or the front of the house.
The menu at Masque is a seasonal one, meaning only the freshest and finest ingredients sourced from within the country are used. Although the items on the menu change depending on the time of year, what is an ever-constant is the guarantee that not only will the food on your plate be of the highest quality, but that it will excite in ways previously unthought of. Some crowd favorites have included the Tomato Tart, Duck Breast, Soft Shelled Crab, and the Creme Brulee.
The restaurant features an extensive wine list and a full bar. Minimalist in decor and progressive in its mantra, Masque is where the magic is currently taking place. 
Address: Unit G3, Laxmi Woollen Mills, Shakti Mills Lane, Off Dr. E. Moses Road, Mahalaxmi, Mumbai
What Our Customers Said
We had an amazing trip to Thailand

We had an amazing trip to Thailand with Asiahighlights. Every detail was perfectly organised and we always had an instant customer support service in case of any issues.

More

bugra t, Nov 2022

Great experience!

Bella was very helpful and responsive to all our questions. They handled all the arrangements very professionally and we had a wonderful time! We would definitely recommend and use them again!

More

Christie, Nov 2022

I contacted to Bella from Asia Highlights

I contacted to Bella from Asia Highlights that to buy tickets to Yi Peng Festival in Chiang Mai when i was in my country.She helped me very much.You can trust this agency, and i advice Bella as the best!!

More

Elena, Nov 2022

I had booked Chiang Mai Yi Peng Sky Lantern Festival

I had booked Chiang Mai Yi Peng Sky Lantern Festival with Asia Highlight Travel, my travel advisor was Bella Kiu, the experience was great, got my tickets , communication was seamless.

More

Siskazi Lindeni, Nov 2022

Thank you Iris Wang & Bella Liu

I thought "no hope" in getting the tickets to Yee Peng Festival organize by CAD. Fortunately, together with Bella Liu, I managed to secure all our tickets. No one left behind. This trip to Chiang Mai will be a memorable one.

More

Little Puppy, Nov 2022

Very accommodating and helpful

Bella was super helpful in getting my ticket to the Yi Peng festival exchanged and was very accommodating. Quick and easy transaction and received ticket within 24 hours. Good communication throughout the process.

More

Helen Powell, Nov 2022

Very accommodating and helpful

Asia Highlights as a whole is also very informative and contains helpful advice that has helped me plan my travels in Thailand.

More

Helen Powell, Nov 2022

You are in safe hands

Albee was an absolute pleasure to work with. She responded to my suggestions readily to find suitable alternatives for my 2 week trip to Thailand with my wife. She answered all my questions promptly and thoroughly.

More

RJ, Oct 2022
The Bombay Canteen, Mumbai
Consistently ranked among the very best restaurants in India, The Bombay Canteen is a must-visit in any traveler's Mumbai itinerary. The idea behind The Bombay Canteen is that of taking classic Indian dishes and elevating them in fun, exciting, ways, while never forgetting what made those dishes special in the first place. If you think fusion food is not for you, you probably haven't tried the food on offer at this celebrated establishment. 
Make sure you try their Desi Devilled Egg,  Masala Dried Shrimp, Indian Tacos, Mutton Burra Kebab, and of course, the Canteen Haleem. 
Home to a full bar and a lively dining atmosphere, TBC also opens its doors to host Sunday brunches (11 a.m. to 4 p.m.) that serve up the best dosas and mimosas.
Address: Unit-1, Process House, S.B. Road, Kamala Mills, Near Radio Mirchi Office Lower, Parel, Mumbai
Recommended Itinerary
Brittania and Co. Restaurant, Mumbai
Brittania and Company Restaurant is more than just a restaurant, it's a legendary outlet serving some of the best Parsi food in the city. What is Parsi food, you ask? Parsi food is the culinary — and cultural — child of Persian and Indian cuisine that came into existence when the first Persians fled Iran and came to India over 1000 years ago.
The menu at the historic Brittania and Company includes a mix of Parsi dishes, traditional Iranian food, Indian favorites, and a few western additions. Dishes that have stood the test of time and continue to be ordered time and again include the Chicken Berry Pulao, Mutton Sali Boti, and Caramel Custard. Make sure you get yourself a raspberry soda to wash all that down with! 
Address: Wakefield House, 16, 11, Sport Road, opposite New Custom House, Ballard Estate, Fort, Mumbai
Gunpowder, Goa
Goa, the pearl of India's Konkan coastal belt, is home to Gunpowder, a cozy and colorful outdoor restaurant located in Assagao. With a vibrant bohemian atmosphere, courteous staff, and plenty of seating in the garden, Gunpowder is always teeming with tourists and locals alike. 
The eatery focuses on Goan and South Indian fare, and their Spicy Chorizo Stir-fry, Kerala Mutton Curry, Appams, Backwaters Prawn Masala, Mushroom Black Pepper Stir-fry, Sambar, Chili Pork Ribs, and Mango Panna Cotta are to die for. They do also have some very tasty cocktails, so be sure you try one for yourself!
Address: No. 6, Anjuna Mapusa Road, Saunto Vaddo, Assagao, Goa
Recommended Itinerary
Chokhi Dhani, Jaipur
Chokhi Dhani is a themed Rajasthani village providing guests with scrumptious food and a unique insight into North Indian and Rajasthani culture. Folk dances, shows, and music, paired with reimagined Rajasthani recipes, results in Chokhi Dhani being much more than just a restaurant — it's a cultural experience most visitors to Rajasthan make certain they visit.
The Rajasthani thali (small helpings of food served on a large plate with rice and an assortment of bread) is a good place to start if you're not sure of what to order. This allows you to try a bunch of food. Other worthy mentions include Gatte ki Sabzi, Kadhi, and Churma.
Address: Chokhi Dhani Village Resort, 12 Miles Tonk Road, Jaipur
Bukhara, New Delhi
Due to the capital's political exert and cultural influence, New Delhi is a microcosm of the larger country and a confluence of cultures. The metropolis is, as a result, also home to some of the finest Mughlai and North Indian cuisine available anywhere in the country... and Bukhara at The ITC Maurya is home to some of the finest North Indian cuisine available anywhere in New Delhi.
This award-winning restaurant specializes in barbecued meats but does also offer some vegetarian options. We recommend the absolute-must Dal Bukhara, Murgh Tandoori, Murgh Malai Kebab, Machli Tikka, Peshawri Kebab, Raan, Paneer Tikka, and Tandoori Aloo. You can't really go wrong with the bread here either, so order away!
Address: ITC Maurya, Sardar Patel Marg, Akhaura Block, Diplomatic Enclave, Chanakyapuri, New Delhi
Recommended Itinerary
Karim's, Jama Masjid, New Delhi
In addition to being renowned for its amazing North Indian fare, Delhi is also home to some of the best Mughlai food in India. Mughlai cuisine takes the very best of the Indian subcontinent and combines it with Turkish-Persian culinary styles.
Karim's — established in 1913 — is a historic Mughlai restaurant located in the very heart of Old Delhi, right by the iconic Jama Masjid, and provides a casual dining atmosphere that is perfect for quick bites.
Mughlai cuisine can be a little meat-heavy and as such, it shouldn't come as much of a surprise that some of our favorite items from the Karim's menu are those featuring chicken or mutton. Make sure you try their lip-smacking Mutton Seekh Kebab, Karim Roll, Mutton Korma, Chicken Burra, Biryani, Tandoori Roti, and Kheer.
Address: 16 Urdu Bazar Road Infront of Jama Masjid Gate No.1, Gali Bhairo Wali, Kababiyan, New Delhi
Moti Mahal, New Delhi
Home to the world-famous Butter Chicken and Dal Makhani, Moti Mahal is another iconic Delhi restaurant that specializes in North Indian and, in particular, Punjabi cuisine, that most Indian food lovers around the world are familiar with.
The restaurant was founded by Kundan Lal Jaggi, Kundan Lal Gujral, and Thakur Dass, after the partition of India in 1947. Today, the restaurant has over 150 franchises in India and worldwide, with locations ranging from New Delhi and New York to Amritsar and Auckland. 
Your trip to Moti Mahal would be incomplete if you didn't try their Butter Chicken, Dal Makhani, and Tandoori Chicken.
Address: 3704, Netaji Subhash Marg, Old Dariya Ganj, Daryaganj, New Delhi
6 Ballygunge Place, Kolkata
6 Ballygunge Place is the preferred Bengali restaurant of every Calcuttan. Located in a quiet neighborhood in the southern part of the city, 6 Ballygunge Place operates out of a 100-year-old bungalow restored to its minimalist yesteryear charm. 
The restaurant specializes in Bengali cuisine which is representative of the eastern part of the subcontinent and characterized by its unflinching emphasis on fish, rice, and mustard oil, among other ingredients.
6 Ballygunge Place offers a fantastic buffet for diners to try some of the establishment's signature dishes. If you're not in the mood to choose from a pre-set menu, though, we'd be happy to point you in the right direction; the right direction involving Daab Chingri, Kosha Mangsho, Bhetki Paturi, Chholar Dal, Begun Bhaja, Aloo Bhaja, Luchi, and Nolen Gurer Ice Cream, of course!
Address: 6, Ballygunge Place, Ballygunge (Near Patah Bhavan School), Kolkata
Recommended Itinerary
Nizam's, Kolkata
Established in 1932, Nizam's is another restaurant on this list that has a claim to fame. Apart from the food at this iconic Mughlai restaurant being delicious, legend has it that they were the creators of the world-famous Kathi Kebab Rolls.
Kathi Rolls are an Indian snack consisting of succulent pieces of chicken or mutton kebabs paired with onion and spices wrapped in oh-so-flaky bread. And they started right here at Nizam's.
Legend has it that the British weren't too keen on the idea of eating kebabs with roti or bread as that would mean getting their fingers greasy. Nizam's saw an opportunity and made the most of this situation by inventing a more convenient way to eat by simply wrapping the pieces of meat in the bread. The Indians loved this new version, the British loved it, and the rest, as they say, is history.
We recommend trying any variation of their signature rolls. The Egg-Double Chicken Roll is incredible. Additionally, the restaurant also serves up a tasty Biryani and Firni for dessert.
Address: 23 & 24, Hogg St, near Axis Bank Atm, New Market Area, Dharmatala, Taltala, Kolkata
Mocambo, Kolkata
A culinary mainstay in the City of Joy, Mocambo was established in 1956 by restaurateur Shivji V. Kothari in an effort to provide the former capital of India with a restaurant that not only served the finest continental food Bengal had to offer but one that was about much more than just food.
Back in 1956, Mocambo was a restaurant and a full-fledged nightclub featuring live music and a dance floor. Entry into Mocambo was exclusive and dependent upon one sporting a dinner jacket. The days of dinner jackets and dance floors have certainly gone but the interiors of this iconic establishment remain largely the same. Designed by a German architect, Messerschmidt, the decor is a throwback to a bygone, classier, era. 
Another thing that has remained unchanged is the quality of the food — it has stood the test of time and is as excellent as ever. The inclusion of countless European dishes on the menu is explained by the fact that it was designed by then chef de cuisine and Italian, Antonio Prandhe.
Our Mocambo essentials include Chicken Tetrazzini, Chicken a la Kiev, Angels on Horseback, Cordon Bleu, Vegetable Au Gratin, and Prawn Cocktail.
Address: Ground Floor 25B, Park Street, Road, Kolkata
Honorable Mentions
Peter Cat, Kolkata
Address: 18 A, Stephen Court, Park St, opposite KFC Restaurant, Kolkata
Golden Joy, Kolkata
Address: Tangra 50/1, Topsia, Matheswartala Road, Kolkata
Indian Accent, New Delhi
Address: The Lodhi, Lodhi Rd, CGO Complex, Pragati Vihar, New Delhi
Izumi, Mumbai
Address: Ground Floor, Sunrise Bldg, Rd Number 24, Mumbai
Visit India with Asia Highlights
Asia Highlights welcomes the chance to help you design your perfect trip to India. Check out the following links to learn more about our tours and get a head start on planning your hassle-free vacation today!
Why Travel with Asia Highlights During the Pandemic
Tailor-made experience: All of your ideas/needs will be carefully considered to create your ideal trip.
Worry-free planning: Your 1:1 travel consultant in Asia will take all the uncertainty out of your planning, helping you navigate any travel restrictions. 
No-risk booking: 100% refund policy! (up to 14 days before departure)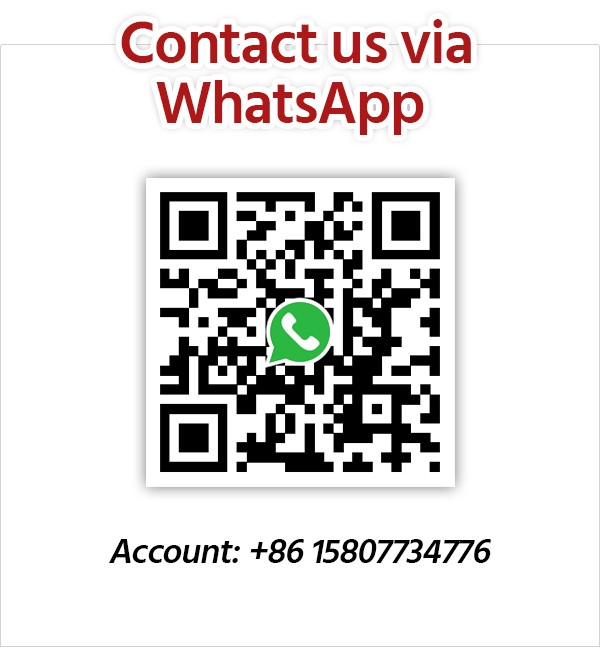 Get Inspired with Our Sample Itineraries
At Asia Highlights, we create your kind of journey — your dates, your destinations, at your pace. You can have any trip tailor made for your travel.
More Travel Ideas and Inspiration