The Ramayana is one of the oldest and longest epics in the world and was written sometime between 500 BCE and 100 BCE. This story has had a great influence on India's culture and is considered to be one of Hinduism's most important literary works along with the Mahabharata.
As the name implies, the Ramayana is the story of Rama who is the 7th avatar of Vishnu. Vishnu incarnated himself as Rama in order to restore order which had been disrupted by Ravana. This story is loved for its theme of duty, loyalty, courage, and devotion.
This story is told not only in India but also in many other Southeast Asian cultures. It commonly appears on temple walls, in dance-drama performances, and shadow puppet theatres.
Quick Facts
Rama is the avatar of the god Vishnu, while Sita is the avatar of the goddess Lakshmi who was the wife of Vishnu.
There are many variations of the story of the Ramayana, not only in India but also in other Southeast Asian countries.
Hanuman, who acts as Rama's aide in the Ramayana, is also a well-respected and worshiped god in Hinduism.
The defeat of Ravana is celebrated during Navratri by the burning of an effigy of the demon.
Rama's birthday is celebrated yearly during Ramanavani, which is a spring festival. In 2022 the holiday will take place on the 10th of April.
What Our Customers Said
We had an amazing trip to Thailand

We had an amazing trip to Thailand with Asiahighlights. Every detail was perfectly organised and we always had an instant customer support service in case of any issues.

More

bugra t, Nov 2022

Great experience!

Bella was very helpful and responsive to all our questions. They handled all the arrangements very professionally and we had a wonderful time! We would definitely recommend and use them again!

More

Christie, Nov 2022

I contacted to Bella from Asia Highlights

I contacted to Bella from Asia Highlights that to buy tickets to Yi Peng Festival in Chiang Mai when i was in my country.She helped me very much.You can trust this agency, and i advice Bella as the best!!

More

Elena, Nov 2022

I had booked Chiang Mai Yi Peng Sky Lantern Festival

I had booked Chiang Mai Yi Peng Sky Lantern Festival with Asia Highlight Travel, my travel advisor was Bella Kiu, the experience was great, got my tickets , communication was seamless.

More

Siskazi Lindeni, Nov 2022

Thank you Iris Wang & Bella Liu

I thought "no hope" in getting the tickets to Yee Peng Festival organize by CAD. Fortunately, together with Bella Liu, I managed to secure all our tickets. No one left behind. This trip to Chiang Mai will be a memorable one.

More

Little Puppy, Nov 2022

Very accommodating and helpful

Bella was super helpful in getting my ticket to the Yi Peng festival exchanged and was very accommodating. Quick and easy transaction and received ticket within 24 hours. Good communication throughout the process.

More

Helen Powell, Nov 2022

Very accommodating and helpful

Asia Highlights as a whole is also very informative and contains helpful advice that has helped me plan my travels in Thailand.

More

Helen Powell, Nov 2022

You are in safe hands

Albee was an absolute pleasure to work with. She responded to my suggestions readily to find suitable alternatives for my 2 week trip to Thailand with my wife. She answered all my questions promptly and thoroughly.

More

RJ, Oct 2022
The 7 Main Characters of the Ramayana
The Ramayana has an interesting plot with intertwined characters. To help you get a grasp of the plot, here is the summary of the Ramayana's most important characters:
1.Rama, Prince of Ayodhya
Ramayana revolves around the story of Rama, the prince of the Kosala kingdom who went into exile for 14 years due to an evil plan from his step-mother. Sita, his wife, and Lakshman, his half-brother, both accompanied him during his exile.
Rama is Vishnu's 7th avatar who was incarnated to defeat the evil king Ravana and restoring dharma, or moral order. In Indian culture, he is seen as the perfect man who acts with courage and righteousness.
2.Sita, Wife of Rama
Sita is the wife of Rama and daughter of the King Janaka. The marriage between her and Rama in itself is a story worth telling. King Janaka who prized his daughter dearly vowed to give Sita in marriage only to the man who could string a magic bow that he received from the god Shiva.
While other competitors were struggling to merely move the bow, Rama was able to pick it up. When he tried to string it, it was snapped into two. Then, Sita was given to Rama in marriage.
Discover the Splendid Civilization of South Asia
3.Dasaratha, King of Kosala
Dasaratha was the king of Kosala with three wives and four sons. He initially had trouble having a child with his wives. It was only after consultation with a priest that his wives were able to conceive.
Rama is his eldest son. His other sons include Lakshmana, Satrughna, and Bharata. Dasaratha loved Rama so dearly and was unable to bear Rama's departure that he passed away soon after Rama left in exile.
4.Bharata, brother of Rama
Bharata is Rama's stepbrother who ruled in place of Rama during his exile. Even though it was his mother who schemed for Rama's exile in order to have Bharata crowned, Bharata himself was loyal to Rama.
Bharata was only willing to reign as king during Rama's absence because Rama has asked him to do so.
5.Hanuman, Rama's Monkey Aide
Hanuman is the leader of a monkey tribe who assists Rama in finding Sita and defeating Ravana's army. Hanuman possesses spiritual powers such as flying and changing size.
In Hindu mythology, Hanuman is often worshiped along with Rama. He is a symbol of strength and energy and is admired for his loyal dedication to Rama.
6.Ravana, the Evil King of Lanka
Ravana was the king of Lanka (present-day Sri Lanka) and was a very powerful 10-headed king who was said to have acquired his powers from the god Shiva. His great power made him arrogant and he created havoc in the world.
His sister, Shurpanakha, attacked Sita because of jealousy of Rama's love for her. Lakshmana defended Sita and cut off Shurpanakha's nose. She then reported this to Ravana who was allured by the news of Sita's beauty and decided to abduct her.
7.Lakshmana, Loyal Brother of Rama
Lakshmana is Rama's loyal younger half-brother who accompanied him during his exile. He protects Sita from harm during the exile, including from the attack of Ravana's sister.
Lakshmana is married to Sita's younger sister, Urmila, who stayed back in Ayodhya when he accompanied Rama on his exile.
Recommended Itinerary
The Main Story of the Ramayana
The King of the ancient kingdom of Kosala was Dasaratha, its capital city was Ayodhya. Dasaratha had three wives, but he was upset that he did not have any children. With the recommendation of the priest Vahishtha, he performed a ceremony and was granted four sons from his three wives.
Rama is the eldest son of King Dasaratha, from his wife Kaushlaya. Dasaratha loves Rama dearly and wishes for him to be the next king.
Kaikei, who is another of King Dasaratha's wives, felt threatened by this as she wanted her own son, Bharata to be the successor instead. So, she made a plan to have Rama exiled for fourteen years in the dangerous forest so that Bharata could reign as king.
The Exile
Rama's wife and brother, Sita and Lakshmana, insisted on going together with Rama in exile. So they went together into the forest in search of a place to settle down. King Dasaratha passed away with grief soon after their departure.
Bharatha was infuriated when he found out what his mother had done that caused his father to die and Rama to be exiled. He then went after Rama to ask him to return, but Rama was firm in his decision to complete his pledge of fourteen years of exile. Rama gave Bharata his sandals to represent him as Bharatha reigned as king until the return of Rama.
Recommended Itinerary
Attack by Ravana's Sister
Sometime during the exile in the forest, the sister of Ravana, Surpanakha, saw Rama and fell in love with him for his handsome appearance. However, Rama loves Sita very much and kindly rejected her advances.
She then turned and approached Lakshmana who harshly rejected her. Infuriated, she attacked Sita. Lakshmana defended Sita and cut of Surphanakha's nose.
Angry, Surphanakha then sought revenge from her brothers. When her brothers, Khara and Dushana were defeated, she turned to Ravana for help.
Ravana Abducts Sita
When Ravana heard what had happened to Surphanakha and about Sita who was the most beautiful woman in the world, he was determined to abduct her. Sita was then abducted when Rama was away hunting a beautiful golden deer that was actually a demon in disguise.
With the help of Hanuman, Rama was able to locate Sita. Together with Lakshmana, they defeated Ravana in a fierce battle.
Sita's Proof of Innocence
Even though they were triumphant in defeating Ravana, Rama was initially reluctant to take back Sita since he had doubts about her chastity. To prove her chastity to Rama, she entered fire attempting to kill herself but was saved by the gods who thus proved her innocence.
The three then went back to Ayodhya as Rama had completed his fourteen years of exile. The people warmly welcomed them back and Rama became the King of Kosala, who ruled with righteousness for many years.
Alternate Ending
The story of Ramayana is often told with this happy ending. However, some versions of the story continue with the story of Sita being banished for refusing to go through the fire test the second time due to rumors spreading about her chastity.
Variation in the legend
It is said that there are up to three hundred versions of the Ramayana. This is partly due to adaptations as the story was exported to other countries including the Philippines, Thailand, Laos, Cambodia, Indonesia, and Malaysia. The story is also present in Buddhist scriptures.
Because the story is present in many cultures, there are also many different ways that the story is performed including through Khmer dance, the Indian operatic tradition of Yakshagana, epic paintings on the walls of Thailand's Wat Phra Kaew temple, and Indonesia's shadow puppetry.
Recommended Itinerary
Festivals Involving the Ramayana
Rama Navami is a Hindu festival that usually takes place in April. It celebrates the birth of Rama. During this festival, the Ramayana text is read aloud. Apart from Rama, other characters in Ramayana are also revered during this festival including Sita, Hanuman, and Lakshmana.
Another occasion where you can gain insight into Ramayana's influence in India's culture is through Navratri, a Hindu festival that spans 9 nights, usually in September or October. The end of Navratri is Vijayadashami or Dussehra festival which in the northern and western states of India celebrates Rama's triumph over Ravana.
During this festival, you can witness the Ramlila, which is the re-enactment of the Ramayana. Giant effigies of Ravana are burned to symbolize the destruction of evil.
Explore India with Asia Highlights
Learn more about the Ramayana as you visit India's cultural sites and watch exquisite performances. At Asia Highlights, we provide tailor-made tours and will help you plan a memorable journey across this enchanting country.
Why Travel with Asia Highlights During the Pandemic
Tailor-made experience: All of your ideas/needs will be carefully considered to create your ideal trip.
Worry-free planning: Your 1:1 travel consultant in Asia will take all the uncertainty out of your planning, helping you navigate any travel restrictions. 
No-risk booking: 100% refund policy! (up to 14 days before departure)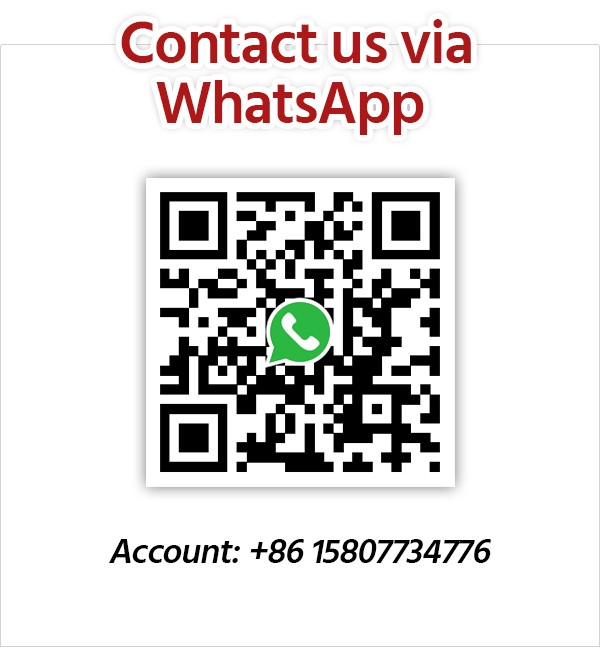 Get Inspired with Our Sample Itineraries
At Asia Highlights, we create your kind of journey — your dates, your destinations, at your pace. You can have any trip tailor made for your travel.
More Travel Ideas and Inspiration