After a year of work, it's time to reward yourself with a milestone trip at Christmas. With pleasant mild/warm weather, India is an ideal place to refresh yourself and enjoy the Christmas atmosphere in an exotic country.
In December, it's snowy and chilly in the far-north mountainous areas (Shimla, Manali…), dry and warm on the northern plains (Delhi, Agra, and Jaipur) and central India (Mumbai), but sunny and hot on the southern beaches (Goa and Kerala). The northernmost cities are not suggested, as the roads might be blocked by heavy snow. Except for that, December is an ideal time to discover incredible India.
The golden triangle (Delhi, Agra, and Jaipur) holds the must-sees for first-timers. Beyond that, India offers rich choices for all travelers.
Read on to check out India's top 10 recommended places to visit in December and 5 classic itineraries for families, couples, and solo travelers.
1. Delhi: The Popular Starter Destination for India Tours

busy streets in Old Delhi
In December, Delhi has a daily high temperature of around 23°C (73°F), which is ideal for outdoor activities.
As the capital of India, it receives the most international flights, so with Delhi you'll have many more flight choices. Delhi boasts icons of both old and new India life. You could have a heritage walk in Old Delhi, discovering the beauty of Mughal buildings and encountering traditional life. Meanwhile, New Delhi will show you its modernity by its skylines.
At Christmas, the city will be full of Christmas decorations. You can have an authentic Christmas dinner at international luxury hotels or try a special Christmas dinner with Indian flavor. If you like, you could go to the Sacred Heart Cathedral for midnight mass.
Find more inspirational info about planning a trip in Delhi: 
2. Agra: Home to the Taj Mahal, a Must-See Love Icon

Distant View of the Taj Mahal from Mehtab Bagh
The temperature averages around 25°C (76°F) in the early afternoon in December in Agra. It's a perfect warm and dry time to marvel at the Taj Mahal and Agra Fort. For a clear view of those wonders, you are suggested to depart at around 10 a.m. on foggy days.
Generally speaking, you'll need to stay 2–3 days to explore the highlights, including the Taj Mahal. As December is one of the busiest times, early booking is necessary to guarantee tickets and rooms and avoid skyrocketing prices, especially between December 22 and January 7.
Extended reading:
What Our Customers Said
We had an amazing trip to Thailand

We had an amazing trip to Thailand with Asiahighlights. Every detail was perfectly organised and we always had an instant customer support service in case of any issues.

More

bugra t, Nov 2022

Great experience!

Bella was very helpful and responsive to all our questions. They handled all the arrangements very professionally and we had a wonderful time! We would definitely recommend and use them again!

More

Christie, Nov 2022

I contacted to Bella from Asia Highlights

I contacted to Bella from Asia Highlights that to buy tickets to Yi Peng Festival in Chiang Mai when i was in my country.She helped me very much.You can trust this agency, and i advice Bella as the best!!

More

Elena, Nov 2022

I had booked Chiang Mai Yi Peng Sky Lantern Festival

I had booked Chiang Mai Yi Peng Sky Lantern Festival with Asia Highlight Travel, my travel advisor was Bella Kiu, the experience was great, got my tickets , communication was seamless.

More

Siskazi Lindeni, Nov 2022

Thank you Iris Wang & Bella Liu

I thought "no hope" in getting the tickets to Yee Peng Festival organize by CAD. Fortunately, together with Bella Liu, I managed to secure all our tickets. No one left behind. This trip to Chiang Mai will be a memorable one.

More

Little Puppy, Nov 2022

Very accommodating and helpful

Bella was super helpful in getting my ticket to the Yi Peng festival exchanged and was very accommodating. Quick and easy transaction and received ticket within 24 hours. Good communication throughout the process.

More

Helen Powell, Nov 2022

Very accommodating and helpful

Asia Highlights as a whole is also very informative and contains helpful advice that has helped me plan my travels in Thailand.

More

Helen Powell, Nov 2022

You are in safe hands

Albee was an absolute pleasure to work with. She responded to my suggestions readily to find suitable alternatives for my 2 week trip to Thailand with my wife. She answered all my questions promptly and thoroughly.

More

RJ, Oct 2022
3. Jaipur: Pink City Known for Royal Palaces, Forts, and Bazaars

Sunset views of Hawa Mahal palace
In Jaipur, the December weather is mild with average daily highs of 24°C (75°F).
Spending 2–3 days in Jaipur, you can discover the royal palaces, have a cup of coffee at a rooftop cafe opposite the red/pink Hawa Mahal palace, and enjoy a special dinner inside an ancient fort. Jaipur is another ideal place to join in a cooking class.
Don't miss the thriving arts and crafts scene. Visit local workshops, learn with local masters, and make your own Christmas gifts for your family/friends.
You would see more suggestions about How to Plan a Trip to India >>>
If you just have 7 days in India, see the classic 7-Day Golden Triangle India Tour>>>
4. Varanasi: The Spiritual Capital of India

A Sadhu is sitting on the Ghat in Varanasi.
Throughout December, the daily temperature gets up to around 29°C (84°F) in Varanasi.
Varanasi meets all your imaginations of India and more. The most atmospheric city, most people agree that Varanasi gives the most cultural shocks of their India visits. Witness Hindus' harmony with animals, rituals of life and death, and devout pilgrimages.
A heritage walk along the Ganges River offers an up-close view of Varanasi. Take a boat on the Ganges, watch sunrise and Ganga Aarti after sunset, and admire the unnerving beauty of this holy city. If you like, see the sample itinerary: 9-Day India Golden Triangle with Varanasi>>>
5. Goa:  Beach Relaxation for Romance and Family Getaways

Stunning Goa Beaches
Goa always keeps sunny in December with an average high temperature of 33°C (91°F). To explore the highlights, you're suggested to stay 3–4 days in Goa. More details about Best (and Worst) Times to Visit Goa.  
Goa has stunning beaches and attractive nightlife. With its charming colonial heritage, Christmas is one of the important festivals, and customs are kept well there. Around Christmas, the city is well decorated with paper star lights and flowers, and it's full of Christmas songs. Night parties on beaches and midnight mass in the churches are both easily accessible.
Long night parties, cheap beer,  live music, and happy and friendly people make Goa a great destination to celebrate Christmas.
If this is also a honeymoon trip for you,  see more suggestions:  Honeymoon In India (First-Time Visit): Romantic Places, Itinerary>>>
6. Kerala: Backwaters and Houseboat Cruises

Doing Yoga in a tea plantation in Kerala
Kerala in December is favorable for touring, with dry weather and warm temperatures peaking at around 27°C (81 °F). Regarded as 'God's own country', Kerala is famous for tropical beaches, impressive backwaters, and verdant hills.
The classic houseboat cruise is a unique experience, which is perfect for family and couples' getaways. Along the backwaters of Kerala, you'll get plenty of idyllic glimpses of rural life: paddy fields, palm trees, fishing villages…
In Kerala, when Christmas meets the Cochin (Kochi) Carnival in Fort Kochi, you'll have chances to experience the exotic festival atmosphere full of colourful costumes, parties, parades, and elephants.
Recommended Itinerary
7. Ranthambhore: Top for Indian Wildlife Safaris

Tiger Safari in Ranthambhore
Without rainfall, Ranthambhore is mild in the day and gets cold at night in December. Inside the park, the giant trees, hidden lakes, and ancient forts make it a secluded getaway for families and couples.
December is one of the best times for a tiger safari. The national park usually arranges at least three safaris a day to spot the tigers. Early morning and sunset are great times to admire the park and encounter its lovely animals. Staying one night is suggested. Check the details: 9-Day India Golden Triangle with Tiger Safari>>>
8. Jaisalmer: Golden City with Desert Safari

Camel ride in Jaisalmer
You will have shiny bright days and cool weather for outdoor activities in Jaisalmer. 2–3 days is suggested for exploring its highlights.
Stepping into this desert city, majestic forts and ancient palaces tell of the glorious history of the Bhati empire. Take a camel safari, follow the footprint of ancient businessmen, and appreciate the appealing desert views. At dusk, stop deep in the desert for camping, admire the starry sky, and enjoy a private night with your beloved/family.
Desert camping or staying in the local Haveli (heritage hotel) would be a great way to celebrate Christmas. Or taking a luxury train along the Rajasthan will bring some special and relaxing experiences... The details of the itinerary could be found in 8-Day Royal Rajasthan on Wheels Tour>>>
9. Jodhpur: Blue City with Mehrangarh Fort

Merangarh Fort in Jodhpur
Similar to Jaisalmer, Jodhpur's weather is quite comfortable at 27°C (80°F) in December.
As one of the world's three blue cities, Jodhpur attracts visitors with its blue buildings. Stroll along the winding streets, marvel at the royal palaces, and dine overlooking the step well. Wandering around the clock tower, you'll see the hustle and bustle of a local market.
10. Udaipur: White City with Lakes

Lake Palace in Udaipur
The average maximum daytime temperature in Udaipur's December lies around 26°C (79°F). The sky is picture-perfect.
Udaipur is like an oasis in dry and dusty Rajasthan. It is known as a city of lakes that is peaceful and less crowded. A fantastic city palace, picturesque Havelis (manor houses), and temples serenely sit along Lake Pichola.
In late December (Dec 21–30), you can experience Udaipur's Shilpgram Festival, where you can meet local musicians, dancers, and artisans.
Recommended Itinerary
Sample Itineraries for Classic Indian Tours
Most travelers spend 2–3 weeks celebrating Christmas in India. Beyond the week-long golden triangle trip, you have the following top options to make up your tour duration.  Click the left button Create My Trip or contact us for your special interests. Your 1:1 expert will customize a tour for you.
Wildlife: 9-Day India Golden Triangle with a Tiger Safari
Tour schedule: Delhi (2–3 days), Agra (2–3 days), Ranthambhore (1–2 days) and Jaipur (2–3 days)
The Tiger safari in Ranthambhore National Park is highly enjoyed by families with young kids.
Recommended Itinerary
Culture: 9-Day India Golden Triangle with Varanasi
Tour schedule: Delhi (2–3 days), Varanasi (2 days), Jaipur (2–3 days), and Agra (2–3 days)
A heritage walk along the Ganges River and a Ganga Aarti ceremony are great ways to unveil the mysteries of Varanasi. You'll be never be disappointed by the sunset/ sunrise views over the Ganges River.
Recommended Itinerary
Honeymoon: 11-Day India Highlights and Goa Honeymoon Trip
Tour schedule: Delhi (2 days), Agra (2 days), Jaipur (2 days), Mumbai (2 days), and Goa (3 days)
To better connect with Goa, you're suggested to make a stopover in Mumbai. You can get an impression of India's most modernized city and discover the incredible Bollywood.
A honeymoon is not perfect without beach relaxation. Stroll along the beaches hand in hand, seek some fun from water activities, or just lie back and enjoy a couple's spa.  
Recommended Itinerary
History: 14-Day Classic Rajasthan Tour
Tour schedule: Delhi (2 days), Agra (2 days), Jaipur (2 days), Bikaner (2 days), Jaisalmer (2 days), Jodhpur (2 days), and Udaipur (2 days).
The striking desert scenery, impressive forts, and unique culture are the features of Rajasthan. As 'the Land of Kings', its splendid history and traditional lifestyle will intrigue the history lover.
Recommended Itinerary
More South Asian Exploration
If you'd like to get a wider impression of South Asia, you could add Nepal and/or Bhutan to your December India trip. Starting with the golden triangle of India, fly to Nepal, and finish your tour in Bhutan. If interested, see our sample itinerary: 14-Day India, Nepal, and Bhutan Tour.

Visiting India with Us
All our tours can be adjusted as much as you like. We aim to create an ideal itinerary based on your interests, group size, budget, and other requirements. Feel free to contact us.
Why Travel with Asia Highlights During the Pandemic
Tailor-made experience: All of your ideas/needs will be carefully considered to create your ideal trip.
Worry-free planning: Your 1:1 travel consultant in Asia will take all the uncertainty out of your planning, helping you navigate any travel restrictions. 
No-risk booking: 100% refund policy! (up to 14 days before departure)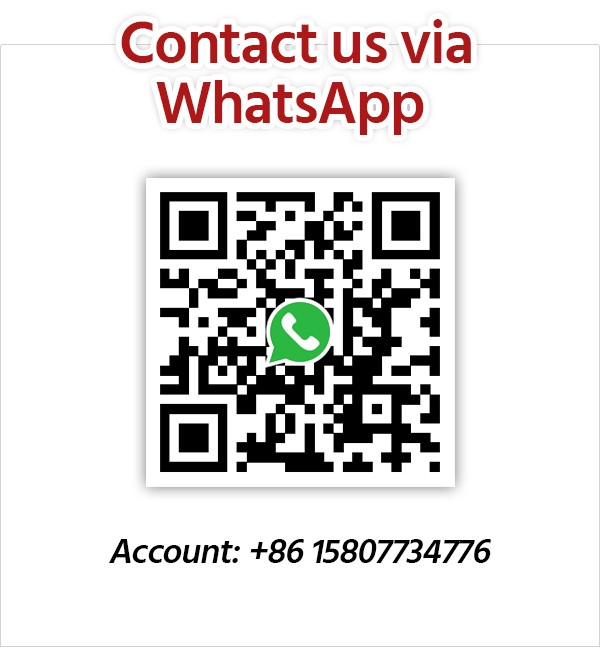 Get Inspired with Our Sample Itineraries
At Asia Highlights, we create your kind of journey — your dates, your destinations, at your pace. You can have any trip tailor made for your travel.
More Travel Ideas and Inspiration