Whether you are planning a trip to India or thinking of trying Indian food for the first time, this is the perfect guide on how to order and eat Indian food.
Indian food typically consists of gravy dishes and dry dishes called sabzis. These dishes are often eaten with rice or bread. There are dozens of types of bread to choose from, but naan and parathas tend to be the most popular.
Keep reading below to find out Indian food basics and some tips to help you order the perfect meal.

Indian Food Basics
Before we get into what to order and how to order it, let's tackle some Indian food basics.
First, Indian dishes are famous for their mixture of spices and depth of flavors. Most Indian dishes try to use the elements of sweet, sour, salty, bitter, and acidic all in one dish to achieve the perfect balance.
Even though Indian food contains many spices, most dishes are not necessarily spicy. There are plenty of mild dishes on Indian menus and spicy dishes are normally labeled.
Most Indian dishes are either gravy dishes or dry dishes and they are typically eaten with rice or bread. Whether you choose rice or bread is completely up to you but usually the thicker the gravy or the drier the dish, the better it will go with bread. More watery dishes like dal (lentil stew) or chicken curry can be eaten with bread, but also go well with rice.
There are many types of Indian breads including naan, paratha, and chapati. Indians typically eat by tearing off a piece of bread in their hands and using it to scoop up the gravy or contents of the main dishes.
Most Indians eat predominately with their right hand, but it's okay to use your left hand as much as you need to! No one will mind and many Indians use their left hand too.
Great Dishes for Beginners—What Should I Order?
One of the things that makes Indian food so intimidating is the menu which is full of names that don't make much sense to people who can't speak Hindi. While the descriptions of the dishes help a little, it's hard for most to know what they're really ordering until it arrives.
To help you out with this, here are some super tasty Indian food options that most restaurants serve.
Appetizers

Samosas are tasty and filling appetizers
Indian appetizers and are great-tasting treats and can help you enjoy your meal to the fullest. Our favorite appetizers are samosas, pakoras, and kebabs.
Samosas are fried snacks stuffed with a mashed veggie filling and are loved by Indians and westerners alike. Samosas usually come with a few chutneys or dipping sauces like mint and tamarind. The filling of samosas is often lightly spiced and delicious.
Another great appetizer is pakoras which are just mixed vegetables fried in a chickpea flour batter. You also can"t go wrong with kebabs. India has dozens of types of kebabs including chicken, mutton, and vegetarian. All of them are equally great.
Main Courses

Chicken Tikka Masala is a great beginner's dish
There are many great main dishes on Indian menus, but because Indian menus are so long it can be hard to know where to start. The following are some dishes that are great for first-timers.
Two of the most popular Indian dishes are Chicken Tikka Masala and Butter Chicken. These two feature juicy pieces of marinated chicken in slightly different tomato and onion based sauces.
Biryani is a delicious and flavorful rice and meat dish that includes aromatic spices and can be made with chicken, mutton, or vegetarian. Palak paneer is a creamy dish with a spinach-based gravy and pieces of paneer, a type of Indian cottage cheese.
More adventurous eaters can try some of the dishes that are most loved by Indians for their flavor and general deliciousness. Rogan josh is a spicy and mouth-watering lamb curry while chana masala is a hearty chickpea gravy dish.
Check out this page on the top Indian dishes to try with in-depth descriptions and pictures.
Drinks

Indian chai or milk tea
As far as alcoholic drinks go, India was very inspired by the British. The two most popular drinks in India are whiskey and beer. India"s whiskey of choice is Royal Stag and most restaurants will have at least a few whiskeys available. The Indian way of drinking whiskey is with ice or added water.
Indians also love beer, the most famous local brand being King Fisher. Budweiser and Heineken are also available at most Indian restaurants.
If you want a non-alcoholic beverage, then lassi or chai are good choices. Lassi is a yogurt-based cold drink that tastes very refreshing with Indian food and chai is the classic Indian-style black tea made with added spices and milk.
What to Order for Kids

Chicken biryani
It can be tricky to introduce children to a new cuisine, especially one that is so different from their own. But don"t worry, there are plenty of Indian options that even picky eaters will enjoy.
If your kids are pretty adventurous, you can start by ordering Chicken Tikka Masala or Butter Chicken with naan. These two dishes are creamy and not spicy making them good options for kids.
If your kids won"t like the gravy and bread combination, try a chicken biryani. Biryanis have some spices but are never spicy. The meat in biryani is also tender and mixed with buttery rice.
For picky eaters, try samosas or parathas. Samosas are fried triangles that are stuffed with lightly spiced mashed vegetables. These are a common favorite with young people. Parathas are a simple Indian flatbread that you can also order stuffed. Aloo paratha is a paratha stuffed with potatoes.
Beginner's Guide to Ordering Indian Food
Below we have listed some of our tops tips for ordering the best food you can at an Indian restaurant. Overall, the point of trying a new cuisine is to broaden your experiences, so don't be intimidated and just jump in!
Tip 1: Order dishes you think you"ll like.
Although the many spices and herbs used in Indian food can drastically change the flavor of certain vegetables and meats, a good rule to follow when you first try Indian food is to not order anything you don"t normally like.
Because Hindus do not consume beef, many dishes include mutton. If you don"t normally like mutton or lamb, it's a good idea to avoid dishes like mutton kebabs or rogan josh.
The same goes for ingredients like lentils, chickpeas, okra, and peas.
Tip 2: Be honest about your spice tolerance.
This one is pretty important because, for some reason, many of us have started strangely equating spice tolerance to strength and manliness. To enjoy Indian food, it is important to be honest about how much spice you actually enjoy, not how much spice you can eat without dying. 
A good rule to follow is to order food one level below what you would normally eat. For example, if you normally enjoy spicy food try medium heat first. And if you normally enjoy medium heat, start with mild. This will help you learn about the spice levels in Indian food which can be pretty different from what you"re used to. 
Tip 3: Order side dishes and drinks to help cut the spice and soothe your stomach.

Raita is a great choice to cool your stomach after spicy food
Even if you order non-spicy dishes, Indian food includes a lot of spices that are warm but not necessarily "hot" such as cinnamon, cloves, cardamom, and cumin. Because us westerners aren't used to all these spices, it's a good idea to order some cooling side dishes or drinks like raita or lassi. 
Raita is a great side dish with any Indian meal and consists of cold yogurt with salt and fresh veggies such as cucumbers, tomatoes, onions, and cilantro. Raita not only tastes good, but also helps settle the stomach after a spicy meal.
If you don't want the fresh veggies, you can try lassi which is a yogurt-based milkshake-like drink. Lassi comes either sweet or salty and can be flavored with fresh fruits like mango or strawberries. 
Recommended Itinerary
Tip 4: Know that not all Indian food is curry.
A common misconception about Indian food is that all gravy dishes are curries. This is actually not true and knowing that will help you place a better order. The word "curry" was accidentally invented by the British when they heard the word kari (which describes a specific South Indian gravy dish) and anglicized it.
In India, the word "curry" is rarely used and only refers to very basic dishes like chicken curry, mutton curry, fish curry, and egg curry. Most of the dishes you see on an Indian menu will have their own unique names. Dishes like butter chicken, palak paneer, dal, and chana masala all still have gravy and may be what we consider a "curry".
Tip 5: Eat family style.

Family style is the most authentic way to eat Indian food
Indian food is best eaten family-style because that is how food is eaten in Indian culture. In India, most families will order many dishes for the table and each person will take a little of each dish and put it on their plate. 
Eating family-style is great for travelers for three reasons: it is the most authentic way to eat Indian food, you can try more dishes, and your meal won't be ruined if you end up ordering something you don't like.
The general rule when eating family-style is to order one more main dish than the number of people eating.
Tip 6: Expect menus to be split into "veg" and "non-veg" sections.
India has the largest population of vegetarians in the world due to the influences of the Hindu, Buddhist, and Jain religions. Because of this, almost all Indian restaurants have vegetarian options and many menus are split into veg and non-veg sections.
If you are a meat-eater, definitely don't discount the veg section. Some of India's best dishes like dal, aloo gobi, and chana masala are all completely vegetarian. When eating Indian food, it's a good idea to order a couple vegetarian dishes and a couple meat dishes to get a good variety. 
Tip 7: Get enough bread and rice.
Almost all Indian dishes from the gravy-based to the dry are eaten with bread or rice. So, it's important to order enough for your meal. This can be a little difficult because the sizes of bread and portion of rice often differ from restaurant to restaurant. The best way to be sure is to get a few orders of bread and one of rice and ask your waiter if it's enough. 
Tip 8: Don't feel pressured to eat with your hands.

Most Indians eat with their hands
Many Indians prefer to eat with their hands by ripping off pieces of bread and using it to scoop up the contents of their plates. If this is something that doesn"t sound good to you, then don't worry. All Indian restaurants provide cutlery with meals and it is perfectly fine to grab a piece of bread and use your spoon to spread some gravy on it. 
There are no rules for how you eat Indian food, so just do it in a way that works best for you. 
Tip 9: Order the restaurant's specialty.
Most restaurants have a few specific dishes that they are famous for. It's a good call to try and order at least one of the restaurant"s specialties to make sure you get the best food.
Most North Indian restaurants specialize in Mughlai food which was created by the Mughal Empire and is a combination of Persian ingredients with Indian spices. If you go to a North Indian restaurant, definitely order the naan, kebabs, chicken tikka masala, and cream-based dishes like korma and butter chicken. 
North Indian restaurants probably won"t make the best masala dosas because those are a South Indian specialty. 
Recommended Itinerary
Tip 10: Choose good quality restaurants by researching or asking your guide for advice.
The most straightforward way to get great Indian food as a beginner is to choose good restaurants. This can be difficult if you are a traveler visiting India for the first time and unsure of how to recognize quality restaurants. A good way to get some recommendations is to ask the hotel staff or your guide for advice.
You can also find good restaurants by doing some quick googling. If you aren"t sure you"ll like a certain place, make sure to look it up on Zomato. Zomato is a food delivery app used throughout India. The app lists nearby restaurants along with their menus and pictures of the food which can help you decide if a place looks appetizing or not. 
Visit India with Asia Highlights
Asia Highlights welcomes the chance to help you design your perfect trip to India. Check out the following links to learn more about our tours and get a head start on planning your hassle-free vacation today!
Why Travel with Asia Highlights During the Pandemic
Tailor-made experience: All of your ideas/needs will be carefully considered to create your ideal trip.
Worry-free planning: Your 1:1 travel consultant in Asia will take all the uncertainty out of your planning, helping you navigate any travel restrictions. 
No-risk booking: 100% refund policy! (up to 14 days before departure)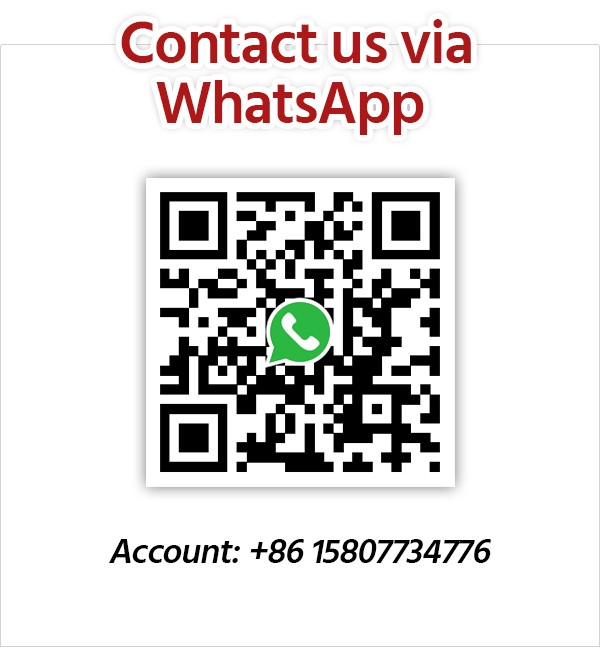 Get Inspired with Our Sample Itineraries
At Asia Highlights, we create your kind of journey — your dates, your destinations, at your pace. You can have any trip tailor made for your travel.
More Travel Ideas and Inspiration