Islam is the second largest religion in India and Muslims make up over 14% of the country's population. After arriving in India in 1175, Muslims ruled India for over 600 years. Muslims have had a great impact on Indian society and culture, art and architecture.
This article covers Muslim history and development in India, its contributions to and impacts on Indian culture and society, and the current situation of Muslim society in India.

Muslim Pilgrimage
The Muslim Population in India
There are about 200 million Muslims in India (over 14% of the population) in 2021, India's second largest religious community after Hindus. India has the world's third-largest Muslim community after Indonesia and Pakistan, accounting for 10.9% of the world's Muslim population.
Muslim Population Growth in India
Muslims have been the fastest-growing faith population in India in the last 30 years. According to religious data projections, there will be over 300 million Muslims by 2050, still with a faster growth than Hindus.
| Year | India's Population | India's Muslim Population | Percentage |
| --- | --- | --- | --- |
| 1991 | 846 million | 102 million | 12.1% |
| 2001 | 1,028 million | 138 million | 13.4% |
| 2011 | 1,210 million | 172 million | 14.2% |
| 2021 | 1,393 million | 200 million | 14.4% |
Recommended India Tours:
Muslim Population by States of India
Representing 14.2% of the total population in India, Muslims can be found in notable percentages in almost all states of India. There are 110 "Muslim districts" in India where at least a fifth of the population are Muslims.
| State | Top Muslim Percentages (%) |
| --- | --- |
| Lakshadweep  | 96.2% |
| Jammu and Kashmir | 68.3% |
| Ladakh |  46% |
Recommended Itinerary
When Islam and Muslims First Came to India
Muslims first came to India around the 8th century, when a group of Arab refugees from Iraq settled on the southern coast of India.
Later, merchants from Arabia and Persia settled down along the coast. They lived in harmony with the Indian population, intermarried with local women, and at the same time migrated to Islamic countries leading to mixed Muslim descendants. They were probably the first established Muslim community in India.

Muslims clothes for women
In 711 AD, the Umayyad Dynasty invaded the lower Indus Valley using the coastal road from Basra and occupied the Sindh region. By the end of the 10th century, following continuous invasion of Muslim foreigners, the Sindh and Punjab regions became the first areas of the Indian subcontinent to have significant Muslim populations.
During the 10th century, Mahmud of Ghazni invaded and plundered vast parts of Punjab and Gujarat along the Indus River. He spread Islam by force. Many Indian feudal lords converted to Islam in order to protect their vested interests, and gradually merged with the settled Turks and Afghans, and became part of the main body of the Indian Muslim community.
Muslins Invasions and Rulers in India
Muslim Arab and Turkic invasions of the Indian subcontinent mainly happened from the 12th to 16th centuries.
During Ghurid Dynasty years ruled by Muhammad of Ghor (1173–1202) and Ghiyath al-Din Muhammad (1163–1202), conquering of territory laid the foundation of Muslim rule in India.
From the late 12th century, Qutb al-Din Aibak established the Delhi Sultanate. He unified North India, except for Kashmir, and began to expand the territory by conquering the south. He expanded the influence of Islam to most of the southern Indian regions and formed an Indian empire. Qutb al-Din Aibak was considered the first Muslim emperor of India.

The Mughals (1526–1857)were a Muslim dynasty that ruled for over two hundred years in India. During the Muslim empire years, Islam had a great impact on the cultural, linguistic, and religious makeup of India. Muslim rule in India reached its height during the reign of Mughal Emperor Aurangzeb.
With the death of Aurangzeb, the fall of the Mughal Emperor gave way to the beginning of British rule. Muslim rule in India come to an end in 1857, although there were still some small places in India where Muslim rule persisted until the mid-20th century.
Recommended India Tours:
Indo-Islamic Architecture in India
Ruling India for over 600 years, Muslims have had major impacts in many areas of Indian culture and society, especially art and architecture. Large-scale construction activity by Muslims began at the end of the 12th century with the establishment Delhi Sultanate.
The Indo-Islamic style is mainly divided into three architectural types: architecture of the Delhi Sultanate (1206–1526), provincial style architecture, and Mughal architecture.

The Taj Mahal-The classic Indo-Indo-Islamic architecture
Muslims in India learned many local cultural features and traditions and combined them with their architectural features. Features of Indo-Islamic architecture:
Arches, domes, and minarets
Use decorative lettering or calligraphy
Inlaid decoration
Use of marble
Emphasis on symmetry
Pietra dura (polished cut stone glued on in patterns)

The Red Fort in Delhi
Muslim buildings include religious ones like mosques and tombs and secular ones such as palaces and forts. Here some significant examples of Indo-Islamic architecture in India:
Recommended Itinerary
Muslim Festivals Celebrated in India
As Muslims are the second largest faith population in India, some of their most popular festivals have been made national holidays. They celebrate their festivals more diversely, which adds charm and fun to India's culture.
Muslims use the Islamic calendar based on lunar cycles, so their festival dates retreat by 10 or 11 days each year, and their days start at sundown. Some of the main Islamic festivals celebrated and observed in India are Milad-un-Nabi, Eid-ul-Fitr, and Eid-ul-Adha.

Food on Eid-ul-Fitr
Milad-un-Nabi is the observance of the birth of the Islamic Prophet Muhammad, which will be on November 19th in 2021. The Prophet's Birthday falls on the 12th of the month of Rabi-ul-Awwal (the 3rd Islamic month). During the festival, there are family and other social gatherings, and streets and homes are decorated. You will see many green flags or other green decorations because green is symbolic of paradise in Islam.
Eid-al-Fitr, the 'Festival of Breaking the Fast', is one of the most joyous occasions in the Islamic calendar. The next Eid-al-Fitr will begin on May 2nd, 2022. It lasts for 3 days. It is a celebration for breaking the 30-day fast of Ramadan when Muslims abstain from various foods and forms of sin. During the festival, you can try many local Indian foods and sweets.
Eid-al-Adha ('Feast of Sacrifice') commemorates the willingness of Ibrahim (Abraham) to sacrifice his son Ismail (Ishmael, NOT Isaac as in the Bible/Torah) to obey God's command according to the Quran. It begins on the 10th day of the final (12th) month of the Islamic lunar calendar, from sundown on July 9th in 2021, and lasts for 4 days. During the festival, animals are sacrificed and prayers are offered early on the first morning.
Muslim-Hindu Relations in India
Hindus (the biggest religious community in India) and Muslims have very different religious philosophies, social customs, and literary traditions. They have coexisted and conflicted since the early Muslim invasions of India.
Problems between Hindus and Muslims in India can be traced back to the invasion of Sindh in 711. Islamic expansion in India included destroying of Hindu temples. The British colonial government's "divide and rule" policy intensified tensions in Muslim and Hindu relations.
Immediately after the partition of India in 1947, there were extensive religious conflicts and bloodshed between Muslim and Hindu communities. Even after India's independence, the problem has not been overcome and large-scale Hindu-Muslim riots happen frequently.
Major Conflicts between Muslims and Hindus
| Year | State | Incident |
| --- | --- | --- |
| 1964 | West Bengal | 1964 Calcutta Riots |
| 1983 | Assam | 1983 Nellie Massacre |
| 1969–1989 | Gujarat | 1969 to 1989 Gujarat Riots |
| 1987 | Uttar Pradesh | 1987 Hashimpura Massacre |
| 1989 | Bihar | 1989 Bhagalpur Riots |
| 1992 | Maharashtra | 1992 Bombay Riots |
| 2002 | Gujarat | 2002 Gujarat Violence |
| 2013 | Uttar Pradesh | 2013 Muzaffarnagar Riots |
| 2020 | Delhi | 2020 Delhi Riots |
Recommended Itinerary
The Current Situation of Muslims in India
Many of the over 200 million Muslims in India have suffered discrimination in employment and education and the distribution of wealth and political power since India's independence, although Muslims in India have constitutional protections. Some have become the victims of community violence.

Muslim man reading Islamic scripture
In recent years, public sentiment towards Muslims has hardened and the ruling BJP's (Bharatiya Janata Party's) sustained efforts to create a Hindu-dominated nation has polarized the nation further.
What's more, the Modi government has limited Muslims' rights through the Citizenship Amendment Act in 2019. The law allows fast-track citizenship for non-Muslim migrants from nearby countries. The Citizenship Amendment Act caused widespread protests and demonstrations that continued into early 2020.
Recommended India Tours:
Discover Diverse India with Asia Highlights
India is a country with great religious diversity. We are well prepared to help you to explore more secrets of Islamic India. Contact our travel advisors for a tailor-made tour. We can help you plan a memorable journey that suits your interests in this charming country.
More information about India you may like:
Why Travel with Asia Highlights During the Pandemic
Tailor-made experience: All of your ideas/needs will be carefully considered to create your ideal trip.
Worry-free planning: Your 1:1 travel consultant in Asia will take all the uncertainty out of your planning, helping you navigate any travel restrictions. 
No-risk booking: 100% refund policy! (up to 14 days before departure)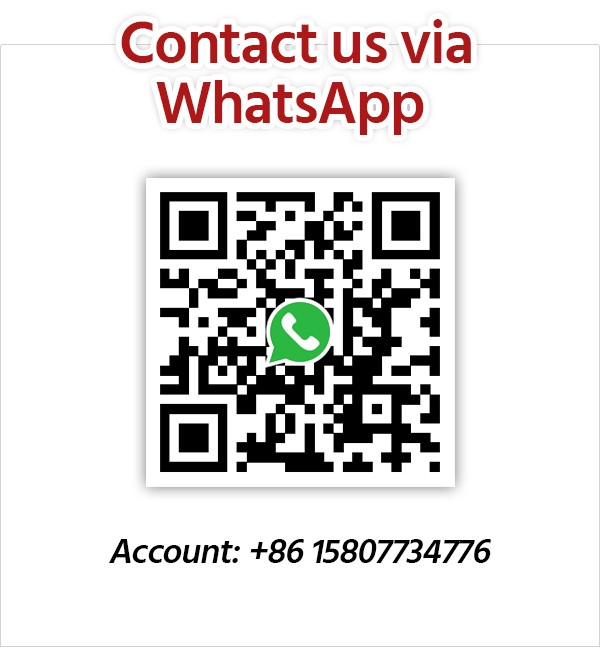 Get Inspired with Our Sample Itineraries
At Asia Highlights, we create your kind of journey — your dates, your destinations, at your pace. You can have any trip tailor made for your travel.
More Travel Ideas and Inspiration