The Great Mughal Empire was a Muslim empire that ruled in the Indian subcontinent from the 16th to the 19th century. Many glorious heritage buildings that India has owe their creation to this empire, the most well-known of which is the Taj Mahal. Besides buildings, the empire left behind a rich cultural legacy including religion, paintings, and literature.
Mughal Empire in India's Long History
For most of India's long history, it was not a single country or kingdom, but consisted of many small competing kingdoms. In fact, before British colonization, there had only been two empires that have successfully conquered most of the sub-Indian continent for a time. One of them was the Mughal Empire (1526–1837), and the other was the Mauryan Empire many centuries before in the 3rd century BC.
The Mughal Dynasty was not the first Muslim empire to rule in the region, as the Delhi Sultanate (1206–1526) was another Muslim empire that ruled before the era of the Mughals, but Mughal rule achieved much greater prosperity and territory. At its peak, Mughal India accounted for almost a quarter of the world's GDP. This empire was ended in 1857 when they were defeated by the British, and thus began the British Raj, or British rule in India.
History of the Mughal Empire and Its Great Emperors
The Mughal Empire began in 1526 in northern India when Babur from central Asia defeated the Lodi Dynasty in the First Battle of the Panipat. After Babur, the Mughal Empire was ruled by several generations of emperors, continuously expanding its territory until it had conquered most of the Indian subcontinent.
However, after the rule of Aurangzeb (1707 on), the empire began to decline and lost significant territory before it was finally ended after being defeated by the British in 1857.
Babur: The Founder (ruled 1526–1530)
The founder of the Mughal Empire, Babur, was a descendant of two important lines: on his father's side was Timur, the conqueror of Asia, who had previously conquered parts of the Indian subcontinent, and on his mother's side was Genghis Khan. This made Babur a descendant of the Mongols. In fact, Mughal is the Persian word for 'Mongol'.
Humayun: The Conqueror (ruled 1530–1556)
Babur's rule was then succeeded by his son, Humayun. Humayun lost their territory temporarily in 1540 to Sher Shah Suri, a Pashtun commander, but he managed to gain it back with help from Persia in 1555, and even expanded it into a larger territory. He died when his son Akbar was only 13 years old.
Akbar: The Great Emperor (ruled from 1556–1605)
Akbar was known as the greatest Mughal emperor who expanded Mughal territory in all directions by conquering the surrounding Muslim kingdoms including the Bengal Kingdom in the east and Gujarat and the Rajput kingdoms in the west.
Even though Akbar himself was a Muslim, he encouraged tolerance and discussion amongst the different religions. This was especially important as they ruled an empire with a Hindu majority. Akbar also abolished the jizya tax on non-Muslims and abandoned the use of the Muslim calendar, replacing it with a solar calendar which was more useful for agriculture.
Akbar was very fond of the arts, including paintings, literature, and poetry, and science. He was a patron of the arts and left a lasting legacy of beautiful Mughal paintings.
What Our Customers Said
We had an amazing trip to Thailand

We had an amazing trip to Thailand with Asiahighlights. Every detail was perfectly organised and we always had an instant customer support service in case of any issues.

More

bugra t, Nov 2022

Great experience!

Bella was very helpful and responsive to all our questions. They handled all the arrangements very professionally and we had a wonderful time! We would definitely recommend and use them again!

More

Christie, Nov 2022

I contacted to Bella from Asia Highlights

I contacted to Bella from Asia Highlights that to buy tickets to Yi Peng Festival in Chiang Mai when i was in my country.She helped me very much.You can trust this agency, and i advice Bella as the best!!

More

Elena, Nov 2022

I had booked Chiang Mai Yi Peng Sky Lantern Festival

I had booked Chiang Mai Yi Peng Sky Lantern Festival with Asia Highlight Travel, my travel advisor was Bella Kiu, the experience was great, got my tickets , communication was seamless.

More

Siskazi Lindeni, Nov 2022

Thank you Iris Wang & Bella Liu

I thought "no hope" in getting the tickets to Yee Peng Festival organize by CAD. Fortunately, together with Bella Liu, I managed to secure all our tickets. No one left behind. This trip to Chiang Mai will be a memorable one.

More

Little Puppy, Nov 2022

Very accommodating and helpful

Bella was super helpful in getting my ticket to the Yi Peng festival exchanged and was very accommodating. Quick and easy transaction and received ticket within 24 hours. Good communication throughout the process.

More

Helen Powell, Nov 2022

Very accommodating and helpful

Asia Highlights as a whole is also very informative and contains helpful advice that has helped me plan my travels in Thailand.

More

Helen Powell, Nov 2022

You are in safe hands

Albee was an absolute pleasure to work with. She responded to my suggestions readily to find suitable alternatives for my 2 week trip to Thailand with my wife. She answered all my questions promptly and thoroughly.

More

RJ, Oct 2022
Jahangir: The Rebellious Son (ruled 1605–1627)
Jahangir was Akbar's son born to one of his wives who was a Hindu Rajput princess. He was keen to take over his father's empire and staged a revolt in 1599, even before his father's death. Jahangir was also known for his fondness of alcohol. After Akbar's death in 1605, Jahangir inherited a prosperous and wealthy empire.
Shah Jahan: The Builder (ruled from 1627–1658)
By the time Jahangir's son, Shah Jahan became the emperor, the empire had become very wealthy and was considered one of the world's greatest empires at the time. Shah Jahan is best known for his legacy in building the Taj Mahal, a magnificent tomb for his wife who died giving birth to his fourteenth child.
The brilliance of the Taj Mahal is a reflection of his love and sorrow upon the loss of his wife. It was said he went into mourning for a year after her death and was not seen in public during that time.
Aurangzeb: The Oppressor (ruled from 1658–1707)
Shah Jahan's son, Aurangzeb was the last of the great Mughals. He is often viewed as a ruthless and intolerant emperor who was partly responsible for the decline of the Mughal empire. He killed all of his brothers and had his father Shah Jahan imprisoned. He was not interested in the arts, but was determined to conquer more territory through military campaigns.
During his rule, religious intolerance was at its peak. Aurangzeb enforced a much more orthodox practice of Islam, re-imposed the tax on non-Muslims, and even imposed Sharia law. The new laws he introduced even included banning music and stopping the production of artworks, which was a significant part of the Mughal Empire's culture and heritage.
Emperors after Aurangzeb (1707–1857)
Aurangzeb died in 1707. Afterwards there were several more generations of emperors, but none were as successful as the previous ones. Moreover, power struggles and internal revolts by the Pashtuns and peasants gradually weakened the empire as it lost more and more territory and authority.
The Most Popular Mughal Architectures
The Mughal Empire left behind a lasting legacy in India, including grand forts, mosques, and even gardens. Here are several notable feats of Mughal architectures in chronological order:
Recommended Itinerary
Fatehpur Sikri, Agra
Founded in: 1571
Fatehpur Sikri, was a town in Agra that was designated as the capital of the Mughal Empire by Akbar. There is an abundance of historical architectures from this period that can still be seen, including palaces, mosques, and tombs. One of the important historic building in the town is Jama Masjid (not to be confused with Jama Masjid in Delhi below).
Agra Fort, Agra
Rebuilt: 1565–1573
Agra Fort functioned as the residence of the Mughal emperors until 1638 when the capital shifted to Delhi and the Red Fort became the new residence for Mughal emperors. It is located only 2.5 km (1.5 miles) from the Taj Mahal. While the fort had existed as early as the first emperor's reign, it was the emperor Akbar who undertook renovation between 1565 and 1573 and gave it its current appearance of red sandstone.
Humayun's Tomb, Delhi
Built: 1565–1572
As the name suggests, Humayun's Tomb was constructed as the tomb of the second emperor of the Mughal Empire, Humayun. It was commissioned and financed by his first wife who dedicated her life to creating the most magnificent mausoleum for her husband. The construction began in 1565 and was finally completed in 1572.
Nishat Bagh, Kashmir
Opened in: 1633  
The Mughals were not only fascinated by grand structures, but they also delighted in beautiful natural surroundings. Nishat Bagh is a terraced Mughal garden built by Shan Jahan's father-in-law Asif Khan in the Kashmir Valley. Its name is Urdu for 'Garden of Delight'.
The Taj Mahal, Agra
Built in: 1632–1643
The Taj Mahal is a now considered a UNESCO World Heritage Site that has become the icon of India. It was built at the peak period of the Mughal Empire by emperor Shah Jahan. Its construction took more than a decade, from 1632 to 1643. He built this magnificent structure in memory of his wife, Mumtaz Mahal, who died during the birth of his fourteenth child.
The Red Fort, Delhi
Built: 1639–1648
The Red Fort is easily distinguished by its massive walls of red sandstone. In 1638, it was decided that the capital of the empire would be shifted from Agra to Delhi. Emperor Shah Jahan commissioned the construction of the Red Fort to be the new residence for Mughal emperors.
Jama Masjid, Delhi
Built: 1650–1656
Like the Taj Mahal, Jama Masjid was also constructed by the emperor Shah Jahan. It is still one of the largest mosques in India today.
Economy and Arts under the Mughal Empire
During the Mughal Empire's peak of rule, the economy prospered and expressions of arts and literature flourished. By 1700, it was even estimated that the Mughal Empire accounted for 24% of the world's economy, making it the largest in the world at that time. The Mughals were credited for building road networks, unifying much of India, and standardizing the currency.
Recommended Itinerary
Agriculture
Agriculture thrived greatly during Mughal rule and was an important source of tax for the empire. Apart from food crops such as wheat, rice, and barley, the farmers were given incentives to grow cash crops such as cotton, indigo, sugarcane, and opium. Starting the in the mid 17th century, maize and tobacco were also grown extensively. Bengali farmers became skilled in sericulture, making Bengal a major world silk production area.
The high agricultural productivity meant food prices were low, which in turn benefitted the textile industry with low and competitive prices.
Industrial Manufacturing
Not only did agriculture prosper, but the manufacturing industry also thrived during Mughal rule. The main industries were textiles, shipbuilding, and steel. Textiles were exported to the rest of the world, especially to Europe, who paid with gold and silver.
Shipbuilding in Bengal at the time was also more advanced than that in Europe and its ships were stronger. Bengali shipbuilding technology was later adopted by the British East India Company, causing significant improvement in their ships' seaworthiness.
Coinage
Standardization of the currency used throughout the empire was essential for its economic development. The Mughals adopted two currencies: the rupee ('silver') and dam ('copper'). The dam was initially more common during Akbar's reign, but later the rupee became more common.
Art and Literature
Art and literature were encouraged and flourished during most of the Mughal Empire's rule. This is evident when you see delicately decorated hookahs (smoking instrument), buildings made of white marble stone such as the Taj Mahal, and colorful miniature paintings.
Initially the Mughal emperors focused on historical and court life illustrations, but Jahangir later shifted the artistic style as he commissioned paintings depicting the beauty of the natural world.
Several epics were also commissioned to be illustrated, including Razmnama, which is the Mughal's Persian translation of the Mahabharata, and Akbarnama, which is the chronicle of Akbar's rule.
However, not all Mughal emperors were keen on the development of literature and art. During Aurangzeb's rule, commissions of paintings were brought to a halt.
Recommended Itinerary
Learning more about the Mughal Dynasty through its legacy of architecture (like the Taj Mahal and Agra Fort) and culture is best done in India. With our well-designed but still customizable tours, you can discover India more deeply with excellent comfort and ease. We also create tailor-made tours so that you have your own dream journey across this enchanting country.
Related Articles
Why Travel with Asia Highlights During the Pandemic
Tailor-made experience: All of your ideas/needs will be carefully considered to create your ideal trip.
Worry-free planning: Your 1:1 travel consultant in Asia will take all the uncertainty out of your planning, helping you navigate any travel restrictions. 
No-risk booking: 100% refund policy! (up to 14 days before departure)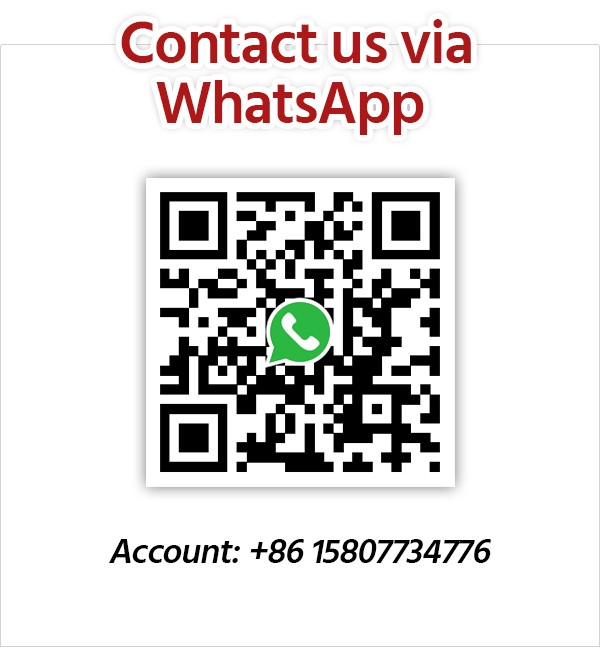 Get Inspired with Our Sample Itineraries
At Asia Highlights, we create your kind of journey — your dates, your destinations, at your pace. You can have any trip tailor made for your travel.
More Travel Ideas and Inspiration