In India, bread is the main utensil and is used to scoop up everything from gravy to delicious pieces of chicken or paneer. For first-time travelers, the topic of Indian bread can be intimidating. There are so many types of breads that it's hard to know where to begin.
The good news is that although there are many kinds of bread, or roti, in India, the one you eat mostly just comes down to personal preference and the region you are visiting. 
Indian bread can also be served plain or stuffed with vegetables and layered with butter. Some of the most popular types of Indian bread are chapatti, paratha, puri, thepla, naan, appam, dosa, and idli.

Indian bread
What is Indian Bread?
Indian bread is an integral part of the country's cuisine and contains a wide variety of flatbreads and crêpes. Most flatbreads from North India are unleavened (made without yeast or a rising agent) and made primarily from milled flour, such as atta or maida. Some flatbreads may be stuffed with vegetables and layered with butter.
In India, bread is also typically made without baking. Breads like naan are made in a tandoor, or traditional clay oven, and others are cooked on the stove. Some breads are even cooked directly on the flame without a pan. 
In southern and western India, flatbreads are made from rice or black lentils. Popular varieties of this type of bread include dosa, appam, uttapam, rice rotis, and ragi rotis. Most South Indian bread also makes use of the yeast spores in the atmosphere for fermentation.
Why is Indian Bread Special?
It is difficult not to like bread, and in India, it"s impossible not to like it. Bread is a major staple of Indian cuisine and most dishes require bread or rice to be paired with them. 
Because bread is such an important part of the Indian diet, over the centuries Indians have gotten creative with it and have many methods for making it taste as good as possible. Naan is often served coated in garlic and butter, parathas can be stuffed with an assortment of fillings, and dosas are famously filled with fragrant spices.
For people who want plain bread, there"s chapati. For those who want flaky and crispy bread, there"s paratha. And for those who want something closer to home, there"s pav the European-influenced street food star. 
Recommended Itinerary
What Our Customers Said
We had an amazing trip to Thailand

We had an amazing trip to Thailand with Asiahighlights. Every detail was perfectly organised and we always had an instant customer support service in case of any issues.

More

bugra t, Nov 2022

Great experience!

Bella was very helpful and responsive to all our questions. They handled all the arrangements very professionally and we had a wonderful time! We would definitely recommend and use them again!

More

Christie, Nov 2022

I contacted to Bella from Asia Highlights

I contacted to Bella from Asia Highlights that to buy tickets to Yi Peng Festival in Chiang Mai when i was in my country.She helped me very much.You can trust this agency, and i advice Bella as the best!!

More

Elena, Nov 2022

I had booked Chiang Mai Yi Peng Sky Lantern Festival

I had booked Chiang Mai Yi Peng Sky Lantern Festival with Asia Highlight Travel, my travel advisor was Bella Kiu, the experience was great, got my tickets , communication was seamless.

More

Siskazi Lindeni, Nov 2022

Thank you Iris Wang & Bella Liu

I thought "no hope" in getting the tickets to Yee Peng Festival organize by CAD. Fortunately, together with Bella Liu, I managed to secure all our tickets. No one left behind. This trip to Chiang Mai will be a memorable one.

More

Little Puppy, Nov 2022

Very accommodating and helpful

Bella was super helpful in getting my ticket to the Yi Peng festival exchanged and was very accommodating. Quick and easy transaction and received ticket within 24 hours. Good communication throughout the process.

More

Helen Powell, Nov 2022

Very accommodating and helpful

Asia Highlights as a whole is also very informative and contains helpful advice that has helped me plan my travels in Thailand.

More

Helen Powell, Nov 2022

You are in safe hands

Albee was an absolute pleasure to work with. She responded to my suggestions readily to find suitable alternatives for my 2 week trip to Thailand with my wife. She answered all my questions promptly and thoroughly.

More

RJ, Oct 2022
Top 9 Types of Indian Bread
Below we"ve listed the best kinds of Indian bread along with what they are commonly served with. The best way to get to know Indian bread is to try them all yourself and decide what you like the most. This guide will help you get started.
The Hindi word for bread is roti but roti can also refer to a chapatti which is a popular bread in North India. 
1. Naan

Naan bread
Naan is probably the most famous Indian bread and is loved for its thickness, crispy outside, and soft inside. This bread is commonly eaten in North India with Mughlai food and is served plain, with butter, or with butter and garlic.
Naan is a soft leavened flatbread traditionally made in a tandoor or clay oven. The dough is cooked by directly placing it on the walls of the tandoor, where it sticks and bakes quickly over a burning fire. This is what causes the outside of the bread to bubble and become crispy.
This type of flatbread is commonly found at hotel restaurants and tastes soft and doughy. Most recipes for naan include milk or yogurt to help it stay soft on the inside after baking in the high heat oven.
Naan goes really well with meat dishes such as chicken tikka masala or tandoori chicken.
2. Chapatti/Roti

Chapatti
Sometimes called roti, chapatti is a type of round flatbread that is thinner than naan. In Hindi, the word chapat means to "slap" and the bread was given this name because the dough is slapped and stretched by hand before cooking in a frying pan. 
Chapatti can be made from many types of flour, although usually it is stoneground wholemeal flour, and is unleavened meaning that it doesn"t use yeast or any rising agent.
The thin quality of the chapatti means that it doesn"t fill you up or make you feel heavy after eating. Because of this, chapattis are served every day in homes and are probably the most commonly eaten bread in North India.
Chapatti goes well with everything and can be eaten with every gravy dish or dry dish. Chapattis can also be served with just a chutney or dipping sauce and eaten for breakfast.
3. Paratha

Parathas
Paratha is a flatbread widely eaten in India and is probably the second-most popular in homes after chapatti. This type of bread is flaky and thicker than other Indian flatbreads as parathas are layered with a coating of butter or oil and then folded repeatedly.
Parathas are sometimes stuffed with fillings such as spiced potatoes or onions and are commonly eaten for breakfast in North India. 
The word paratha comes from the words parat and atta which together mean "layered bread". Well-made parathas should be so flaky that they remind you of a croissant or puff pastry.
This type of bread can be paired with curry or gravy dishes for lunch and dinner and is commonly found at hotel buffets and restaurants. Parathas are also used to make kathi rolls which are a popular burrito-like Indian street food. 
4. Puri/Bhatura

Puri
Puri is a crispy, golden deep-fried bread that can be served with any dish. It is most commonly served with chana masala, or chickpea curry. 
Puri is an unleavened bread that puffs up into a ball while being fried then collapses again once it hits the plate. The open pocket of air inside a puri makes it perfect for scooping up gravy dishes.
Bhatura is very similar to puri but is leavened and includes a rising agent making it thicker and softer on the inside. Bhatura is often seen served with chick pea curry in the popular Delhi dish chole bhature. 
5. Thepla

Thepla often includes fresh fenugreek leaves
Thepla is a soft Gujarati flatbread that is made with whole wheat flour, oil, and spices like fenugreek and ginger. The fenugreek leaves that are directly mixed into the dough makes this bread crispy and thick.
Even though Thepla is crispy on the outside, it's soft on the inside. Because of the spices added, the texture of this bread is different than any other and it brings another level of flavor to other dishes.
Thepla is often eaten for breakfast and served with tea or as a side dish with some Indian gravies and curries. It's also common to eat Theplas plain with a little bit of achar, or pickled vegetables. 
6. Appam

Appam is light, fluffy, and often shaped like a bowl
Appam is a type of pancake from the South Indian state of Kerala that is made with fermented rice batter and coconut milk. Appams have crispy edges with an airy and fluffy center and are eaten for breakfast or served with a range of sides like vegetable stew or chicken stew.
Appam is naturally gluten free and has a slight sour flavor due to its fermented ingredients. This extra flavor adds new depth to any dish you choose to eat with appam. This bread is made in a concave pan which gives it a bowl-like shape, perfect for holding curries and other gravy dishes.
In Sri Lanka, appam are called hoppers and are served for breakfast with a steamed egg in the middle and coconut sauce.
7. Dosa

Dosas are often eaten with sauces or chutneys
Dosa is one of the most recognizable breads in India because of its thin crispy nature and the way it is served wrapped up in a giant tube. Dosas are made from a fermented rice and lentil batter and are commonly eaten in South India.
Dosas are often thin and flaky like a crepe and can be eaten for breakfast with a spicy potato filling or for lunch with a side of chutney or vegetable stew. Stuffed dosas are some of the most popular versions with masala dosa (spiced dosa) being served all over the country.
Unlike the other breads, dosas are NOT typically eaten with all kinds of gravy dishes. Instead, this type of bread is only really served with sambar, a South Indian veggie stew, and a cooling coconut chutney (sauce). 
8. Idli

Idlis are light and great for soaking up sauce.
Idli is another popular South Indian bread and is usually served alongside dosas for breakfast. Idlis are cooked from a fermented rice and lentil batter and have a spongy texture making them perfect for soaking up gravies and sauces. 
To get the desired texture of an idli, this type of bread is not cooked in a pan but is steamed instead making it one of the few breads that is made without butter or oil. Idlis are also gluten free and low in calories.
9. Pav

Vada pav is a popular street food that consists of a pav bun and a potato-based patty.
If you are looking for a more western type of bread then look no further than pav. Pav is a symbol of the Portuguese influence on Indian cuisine and is basically just a bun. Pavs are used in many types of sandwiches in India and are especially common in street food.
Vada pav is a great street food that is often called the Indian veggie burger. You can also try pav bhaji which consists of a vegetable mash that is spiced with typical street food spices and served over a buttered toasted bun. 
Make Indian Bread with Your own Hands
Joining a cooking class is a good way to get hands-on experience with making Indian bread. During the class, you will be shown the ingredients and utensils and the step-by-step instructions on how to make each type of bread from a chef.
Rita's Gourmet in Goa is one of our favorite places where travelers can take a cooking class in India. During this 4-hour class, you will prepare Indian bread like uttapam and dosa from scratch. The bread-making process will include kneading the dough, rolling out each piece, and cooking them on the griddle.
Visit India with Asia Highlights
Asia Highlights welcomes the chance to help you design your perfect trip to India. Check out the following links to learn more about our tours and get a head start on planning your hassle-free vacation today!
Why Travel with Asia Highlights During the Pandemic
Tailor-made experience: All of your ideas/needs will be carefully considered to create your ideal trip.
Worry-free planning: Your 1:1 travel consultant in Asia will take all the uncertainty out of your planning, helping you navigate any travel restrictions. 
No-risk booking: 100% refund policy! (up to 14 days before departure)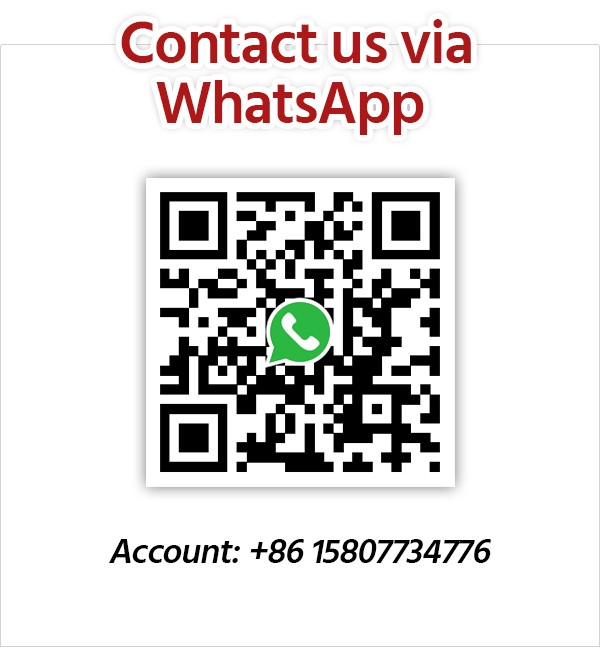 Get Inspired with Our Sample Itineraries
At Asia Highlights, we create your kind of journey — your dates, your destinations, at your pace. You can have any trip tailor made for your travel.
More Travel Ideas and Inspiration