Delhi, the capital of India, is a must stop for almost all India travelers. It is a good starter destination, letting you get to know India's sights, culture, and people. Find inspiration for things to do in Delhi for your India trip here.
The Top 13 Things to Do for All Visitors
The following recommendations are the highlights of Delhi for all kinds of travelers.
1. Learn India's History from the Red Fort

Red Fort
The over 500-year-old Red Fort witnessed the glory of the Mughal Dynasty (1526–1857), the most powerful dynasty in Indian history, and the colonial history of British entry into India.
If you want to photograph it at its most beautiful moment, you should visit at sunset, when the soft sunset shines on the dappled red walls with several birds standing on them to perform the evening chorus.
At night, there is a light and sound show telling the history of the Red Fort. Although the glory of the past has gone, it is still magnificent.
Related reading: The Best 9 Forts to Visit in India
Open: 9:30am–4:30pm (Tuesday to Sunday)
Recommended stay: 2-3 hours
2. Feel the Religious Atmosphere in Jama Masjid

Jama Masjid
Jama Masjid is the third-largest mosque in India and the world's No.22 largest mosque [Aug. 2022]. It can hold 25,000 people at a time for prayer. By observing devout worshipers, you will experience the solemnity of the religious atmosphere and get to know the influence of religion on Indian culture.
You will get a most stunning view when the first light of morning falls on its white stones and flocks of doves fly over it.
Open: 7am–12pm; 1:30pm–6:30pm
Recommended stay: about 1 hour
Recommended Itinerary
3. Visit Humayun's Tomb

Humayun's Tomb
It was the first garden tomb built on the Indian subcontinent, and it's listed as a World Cultural Heritage site. The Mughal architectural style of the tomb mixes the styles of Islam and Hinduism, which created a new trend in the history of Islamic architecture in India.
Humayun was the second Mughal emperor (r. 1530–40 and 1555–6). During your visit, hear the story of his exile and restoration. You can also learn about how his tomb could be the inspiration for the Taj Mahal.
Open: 9am–5:30pm, Tuesday to Sunday
Recommended stay: about 1 hour
4. Explore Old Delhi's Lifestyle in Chandni Chowk Market

Chandni Chowk Market (shot in 2017)
Chandni Chowk Market is the oldest market in Old Delhi filled with noisy shops, street food, shouting vendors, motorcycles, tricycles... The biggest draw of visiting the market is to see the diversity of locals and their interesting lifestyles.  
Taking a rickshaw ride is a great way to absorb the lively sights and sounds of the bustling market. 
Open: 9:30am–8pm (except Sunday)
Recommended stay: 1–2 hours
5. Feel the Festive Atmosphere

Holi
Experiencing a festive atmosphere is sure to be an unforgettable memory of your trip to India.
During the Kite Festival (every January), people in the north India play music loudly and fly colorful kites.
At Holi (every February or March), people celebrate by throwing colored powder on each other. The color fights are crazy and exciting.
Diwali (every October or November) is the most important festival for Indians, like Christmas for most Westerners. People light candles and set off fireworks to celebrate the Festival of Lights.
>>>Top Festivals of India in 2022/2023, A Full List Is Here!
Recommended Itinerary
6. Visit Qutub Minar

Qutub Minar
Qutub Minar is the tallest brick minaret in the world, reaching 73 meters (240 feet) high. With a long history of 1,000 years, nobody can tell why it remains preserved.
There you could learn something about the religious conflict in India. There are many stories about the construction of the tower. One of the most widely spread is that the first Islamic ruler of Delhi built it to show his conquest of Hinduism. 
You can see some Hindu motifs on the walls of the mosque under the minaret, because the bricks used to build the mosque were the bricks of demolished Hindu temples. 
Further reading: Religion in India — The 5 Most Popular Religions You Should Know
Open: 9:30am–8pm (except Sunday)
Recommended stay: 1–2 hours
7. Take Part in an Indian Cooking Class

Fish Curry
There's no better way to learn about India's food than to cook a meal yourself. Visit a local family, enjoy a home-cooked dinner, and learn about what their daily lives are like.
If you are interested, please contact us. Or you could see our 9-Day India Highlights and Food Tour description.
8. Go to Rajpath to Appreciate New Delhi

Indian Gate
Rajpath is where India holds military parades and political events. It's dotted with government offices, museums, and monuments. 
There you can clearly experience the contrast between Old Delhi and New Delhi — the wide and clean avenues are a world away from the narrow, chaotic streets of old Delhi.
The biggest attraction on the street is Indian Gate, which looks like the Arc de Triomphe in France.
Open: all day
Recommended stay: 1–2 hours
9. Learn about Sikh Culture at Gurudwara Bangla Sahib

Gurudwara Bangla Sahib
Sikhism is one of the three main religions of India.
Gurudwara Bangla Sahib is the largest Sikh temple in Delhi. There you will feel a peaceful vibe while listening to the singers singing the scriptures and the sound of music echoing through the temple, and seeing the worshiping people.
There is a pool in the temple. The water in the pool is regarded as holy water. Sikhs believe that the holy water can cure all diseases, so you will see many coming to use the water.
>>>Sikhism vs Hinduism — 2 Major Similarities and 7 Major Differences
Open: all day
Recommended stay: 1–2 hours
10. Feel Hindu Culture at Laxminarayan Temple
Laxminarayan Temple (Birla Mandir) is Delhi's most famous Hindu temple. It is open to people of all faiths and castes, because, at a time when India had religious conflicts and deep-rooted caste discrimination, Gandhi made an announcement that it should be so.
It is dedicated to Lakshmi, the goddess of wealth. There are colorful statues and decorations, and you will sometimes hear rhythmic Hindu music playing.
The best time to visit is early in the morning or late in the evening during religious rites.
Open: 4:30am–1:30pm; 2:30pm–9pm
Recommended stay: 1–2 hours
Discover the Splendid Civilization of South Asia
11. Learn about the Indian Spirit at Raj Ghat
This is where Mahatma Gandhi, the founding father of India, was cremated. The ever-burning lights there symbolize the spirit of India's struggle for national independence.
Gandhi was not buried there, though, and some of his ashes were scattered at sea in accordance with Hindu custom.
Open: 5:30am–7pm
Recommended stay: about 1 hour
12. Visit India National Museum for India's 5,000-Year History
The National Museum is located on the Rajpath. It collects together valuable cultural relics from different periods in India's history and some foreign cultural relics.
A knowledgeable local guide will make your museum trip more meaningful and interesting. With his/her explanation, you would feel each artifact coming to life that bit more. 
The most important artifact is the bronze statue of 'the Lord of Dance' — an incarnation of Shiva, one of the three main deities of Hinduism, who combines the characteristics of creation and destruction. 
Shiva has a distinctive third eye in the middle of his forehead. Legend has it that this third eye can not only see into the universe, but also emit a fire to destroy the entire universe.
Further reading: The History of India — the Most Important Eras and Empires You Should Know
Open: 10am–5pm (except Mondays)
Recommended stay: about 2 hours
13. Lotus Temple

Lotus Temple
This is one of the landmarks of Delhi. As its name suggests, the temple is shaped like a lotus flower. It is a Bahá'í temple. The Bahá'í faith is very inclusive. People of any religion can worship their gods there.
Different from Hindu temples, the decor there is more modest and no music means a more solemn environment.
Open: 9am–5:30pm (except Mondays)
Recommended stay: about 1 hour
Recommended Itinerary
The Top 4 Things to Do in Delhi with Youthful Friends
Delhi provides many places for youngsters to have fun. Besides the things to do listed above, here are some recommendations for groups of young friends.
1. Shopping and Eating in Connaught Place

Connaught Place
Connaught Place is the largest commercial hub of Delhi. It can satisfy your all desires for relaxation, entertainment, shopping, and eating.
Various highly-rated hotels, shopping malls, restaurants, cinemas, cafés, and so on are gathered there.
2. Discover the Trends of India Youth in Hauz Khas Village
Hauz Khas Village a hub for Delhi's artists and artistic youth. You can find many well-designed shops, tasteful bars and cafés, and lots of fashion lovers with personality. 
3. Try India's Special Tattoo Method — Henna

Henna
Henna is used to make temporary tattoos. Its pigment is made from several grasses. The tattoo drawing process is painless and will feel cool.
4. Go to the Local Markets
Delhi has many high-quality local markets worthy of a visit:
Khan Market: best for native Indian designer brands, bars, spas, and restaurants
Select Citywalk: best for international brands at favorable prices
Dilli Haat: best for Indian traditional handcrafts
Paharganj Main Bazaar: favored by backpackers for its cheap items
The Top 4 Things to Do in Delhi for Families
1. Have Fun in Adventure Island
Adventure Island is one of the best amusement parks in Delhi. There are various activities like water rides, rock climbing, swan boats, roller coasters, and more.
After visiting some historic and religious sites, it's a great place to relax and have fun with your children.
2. Visit Akshardham Temple
Akshardham Temple is more of a Hindu-theme park. Children can learn about Indian culture during their time playing.
There you can take a boat ride to learn about thousands of years of Indian history, taste Indian snacks in a food court, watch a giant movie, and enjoy a musical fountain.
Recommended Itinerary
3. Have a Picnic in Lodi Garden
Lodi Garden is the best and most beautiful garden in Delhi. The historic sites and natural scenery are in a perfect combination. You will see geese pacing freely and small squirrels scurrying. Children can play in the garden and enjoy a leisurely picnic time.
4. Go to Sulabh International Museum of Toilets
It is an interesting museum for both adults and kids.
On display are all sorts of bizarre toilets, from medieval chamber pots, most of which are disguised as arm chairs, to super-toilets now fitted in space ships with high-tech waste disposal devices that turn waste into ash in a blink of an eye. 
There you can also learn about India's unique toilet culture. Although the museum is not very big, it is well worth a visit.
The Top 3 Things to Do in Delhi for Couples
1. Have a Walk in Garden of Five Senses
It is the best place in Delhi for couples to relax and go dating.
Walk around the park, touch its pristine rocks; appreciate the blooming flowers, lush trees, and colorful sculptures; listen to the babbling sound of the waterfall and streams, smell the flowers, and have a meal in the park. The stimulation of the five senses will make you feel romantic. It should be a relaxing and sweet time.
Recommended Itinerary
2. Gaze at the Stars in Nehru Planetarium
If you're looking for a special date, then you might consider Nehru Planetarium.  You can watch the star show at the sky theater there.  There's nothing more romantic than seeing the oceans of stars with someone you love!  
3. Enjoy a Romantic Dinner
India has many excellent restaurants offering good food and wonderful vibes. After a day of sightseeing, enjoy the delicious food in a romantic restaurant, enjoy the night views of Delhi and share your feelings with your beloved. It should be a warm and pleasurable private time.
Here are some recommended restaurants: Olive Bar & Kitchen, Le Cirque, and Indian Accent.
Almost all restaurants in India are vegetarian-friendly. If you have diet requirements, please inform us when booking. We will recommend or prepare meals according to your needs.
Further reading: Honeymoon in India (First-Time Visit): Romantic Places, Itinerary
The Top 5 Things to Do in Delhi at Night
Visit the Red Fort to see the light show.
See the splendid sight of the Indian Gate lit up.
Go to bars and clubs, such as Sky Bar & Lounge and the Blue Bar.
Go to Pandara Road to explore Delhi's night market scene.
Watch a Bollywood movie or watch a dance show in India Habitat Center.
Touring India with Us
India is an amazing country, full of a variety of unique and vibrant cultures. Just tell us your interests and needs, we will create a wonderful India trip for you.
All our tours can be adjusted based on your group's travel time, budget, and other requirements. Just contact us.
Why Travel with Asia Highlights During the Pandemic
Tailor-made experience: All of your ideas/needs will be carefully considered to create your ideal trip.
Worry-free planning: Your 1:1 travel consultant in Asia will take all the uncertainty out of your planning, helping you navigate any travel restrictions. 
No-risk booking: 100% refund policy! (up to 14 days before departure)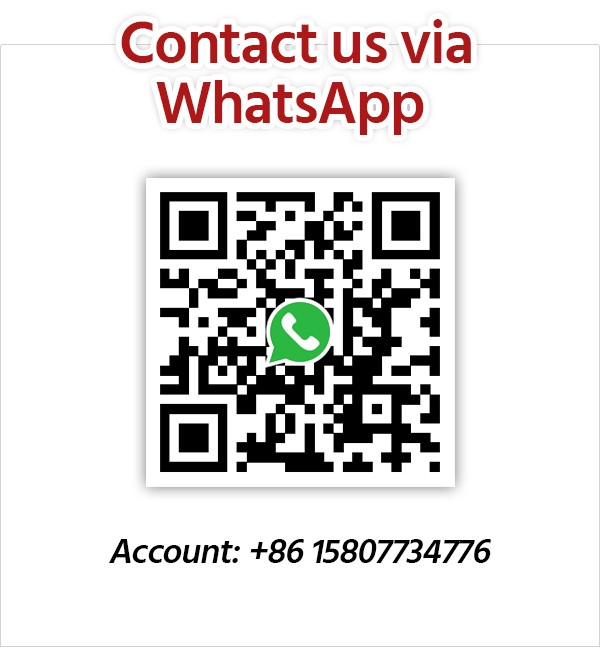 Get Inspired with Our Sample Itineraries
At Asia Highlights, we create your kind of journey — your dates, your destinations, at your pace. You can have any trip tailor made for your travel.
More Travel Ideas and Inspiration