The best times to visit Delhi are from October to March when the weather is cool and dry. It is also the peak season for India travel. Crowds and higher prices are usual.
April to June is the hot season in Delhi. Monsoon rains occur from late June to September. It is still possible to tour Delhi in these months, but get ready for the heat or (heavy) showers. Lower prices and less-crowded attractions are rewards.
Best Times to Visit Delhi for Weather, Festivals, and Prices

Humayun's Tomb
As mentioned above the most popular times to visit Delhi are from October to March. However, this can depend on your Delhi holiday purposes, budget, and weather preferences.
For the perfect weather conditions, March, October, and November are the best times to travel to Delhi — rainless, clear, and warm. It is also the best time for a honeymoon in India for good weather, good vibes, and nice views.
Festivals are the highlights of Indian life. If you want to experience Delhi's festival atmosphere, you should consider traveling during Holi (usually in March) or Diwali (in late October or November), which are the two grandest festivals in Delhi and also in India.
April to June (the hot season) is the best time for low prices in general, when you should find the biggest discounts and more promotions on accommodation, flights, and tours.
Get more tips in our article: How to Plan a Perfect Delhi Itinerary in 2022 (First Timers' Guide) 
Or tell us your interests, and we'd be glad to work out the perfect timings and activities for you.
Recommended Itinerary
The Worst Times to Visit Delhi
July and August see the heaviest rainfall. If you don't like the rain, you should avoid this period. If you cannot stand the scorching heat, you'd better avoid May and June.
However, some travelers choose to visit during these times, because there are fewer tourists and great discounts.
Visiting temples/forts are the main activities in Delhi. The effects of the rain/heat might be ameliorated by organizing your schedule wisely.
>>>Best (and Worst) Times to Visit India
What Our Customers Said
We had an amazing trip to Thailand

We had an amazing trip to Thailand with Asiahighlights. Every detail was perfectly organised and we always had an instant customer support service in case of any issues.

More

bugra t, Nov 2022

Great experience!

Bella was very helpful and responsive to all our questions. They handled all the arrangements very professionally and we had a wonderful time! We would definitely recommend and use them again!

More

Christie, Nov 2022

I contacted to Bella from Asia Highlights

I contacted to Bella from Asia Highlights that to buy tickets to Yi Peng Festival in Chiang Mai when i was in my country.She helped me very much.You can trust this agency, and i advice Bella as the best!!

More

Elena, Nov 2022

I had booked Chiang Mai Yi Peng Sky Lantern Festival

I had booked Chiang Mai Yi Peng Sky Lantern Festival with Asia Highlight Travel, my travel advisor was Bella Kiu, the experience was great, got my tickets , communication was seamless.

More

Siskazi Lindeni, Nov 2022

Thank you Iris Wang & Bella Liu

I thought "no hope" in getting the tickets to Yee Peng Festival organize by CAD. Fortunately, together with Bella Liu, I managed to secure all our tickets. No one left behind. This trip to Chiang Mai will be a memorable one.

More

Little Puppy, Nov 2022

Very accommodating and helpful

Bella was super helpful in getting my ticket to the Yi Peng festival exchanged and was very accommodating. Quick and easy transaction and received ticket within 24 hours. Good communication throughout the process.

More

Helen Powell, Nov 2022

Very accommodating and helpful

Asia Highlights as a whole is also very informative and contains helpful advice that has helped me plan my travels in Thailand.

More

Helen Powell, Nov 2022

You are in safe hands

Albee was an absolute pleasure to work with. She responded to my suggestions readily to find suitable alternatives for my 2 week trip to Thailand with my wife. She answered all my questions promptly and thoroughly.

More

RJ, Oct 2022
Weather in Delhi

Delhi has three seasons: hot season from April to June, rainy season from July to September, and cool season from October to March.
See more on Delhi Weather — Delhi's Temperatures, Festivals, and Outdoor Activities
Delhi in January — Coolest

Gurudwara Bangla Sahib
Average low–high temperature: 8–20°C (47–68°F)
Key festivals: New Year's Day, Lohri (a harvest festival)
Although Delhi is located in the tropics, Delhi's winter can be chilly (due to its continental location). Bring winter clothes especially in the evenings.
Although January can be a little cool, it is a good time to travel to Delhi compared with its scorching hot summer.
On New Year's Day, you can celebrate together with local people. They dress colorfully, sing, play games, dance, and attend parties.
January is good for outdoor sightseeing like visiting Delhi's Chandni Chowk Market and Qutub Minar complex. Temple visiting is also a good choice, like Gurudwara Bangla Sahib for Sikh culture and Laxminarayan Temple for Hindu culture.
Recommended Itinerary
Delhi in February — Sunny and Cool
Average low–high temperature: 11–24°C (53–74°F)
It can still be a little chilly in February. But the sunny and clear weather is suitable for all kinds of activities like visiting historical sites, going to the parks, and taking part in special activities like an Indian cooking class.
With no holidays to boost numbers in this high season month, there is less crowding, so February is a good high-season time if you want to enjoy the weather and relatively quieter attractions.  
Delhi in March — Nice Warm Weather

Holi
Average low–high temperature: 17–29°C (62–85°F)
Key Festivals: Holi (March 8, 2023), Ramadan (March 22 – April 21, 2023)
It is comfortable to travel in Delhi in March. The weather is great, and you can experience one of the grandest festivals in India — Holi. People seemingly have color flights in every street.
Traveling during Ramadan may cause some inconveniences, such as many restaurants and shops being closed.  But you could have a different cultural experience. 
Popular attractions such as the Red Fort, Qutub Minar, and Jama Masjid are also great to visit in March.
Delhi in April — Hot and Dry
Average low–high temperature: 22–36°C (72–96°F)
Key festival: Eid al-Fitr (April 22, 2023)
The temperature in April starts to rise rapidly. Visiting indoor buildings and water parks are a good way to avoid the heat, like Jama Masjid Mosque and Adventure Island.
Eid al-Fitr is one of the big festivals in India for Muslim. It falls on the day after the end of Ramadan.
Related read: Top Festivals of India in 2022/2023, A Full List Is Here!
Recommended Itinerary
Delhi in May — Hottest Month
Average low–high temperature: 26–39°C (80–102°F)
May is the hottest month in Delhi. The scorching heat deters many tourists. You can enjoy quieter temples in May.
Remember to prepare sun protection for daytime sightseeing. Evening sightseeing could be a good option. The sunset view at the Red Fort and the night view of Indian Gate are beautiful in May.
Places with air-conditioners like museums and shopping malls are also good places to visit.
Delhi in June — Still Hot

Jama Masjid
Average low–high temperature: 28–38°C (83–101°F)
The temperature in June is still hot. Try to arrange outdoor visits as early as possible.
The monsoon rain begins to fall in June, but usually not very much.
June afternoons are more suitable for indoor tours, like at India National Museum and Sulabh International Museum of Toilets.
A sunset visit could be also fantastic. Some temples hold religious rituals at dusk, like Laxmi Narayan Mandir.
Delhi in July — Rains Increase
Average low–high temperature: 28–35°C (82–95°F)
In July, the monsoon brings high rainfall and the temperature drops (briefly). Compared with southern cities in India like Mumbai, Delhi gets less rain: 200 mm (8 inches) in Delhi vs 800 mm (30 inches) in Mumbai. >>>Delhi vs Mumbai: a Complete Travelers' City Comparison
Most sightseeing in Delhi involves visiting temples, tombs, or forts, which are less affected by rain. Taking a cooking class, visiting some interesting museums like Sulabh International Museum of Toilets, and going to the landmarks of Delhi like the Red Fort are still good options on rainy days.
Incredible India and Mysterious Nepal Combination
Delhi in August — Rainiest
Average low–high temperature: 27–33°C (81–92°F)
August is the rainiest month in Delhi. Delhi's rainy season is characterized by short thunderstorms several times a day.
You will meet less crowding if you travel in the monsoon months as India's summer vacation ends earlier than many other northern hemisphere countries' (usually mid-April to mid-June). You will also find many promotions from hotels and airlines.
Like in July, it is still good to visit the popular (indoor) attractions like Humayun's Tomb and Jama Masjid. Our consultant and guide will also plan and adjust on the day to find the best itinerary for you to cope with the changing weather. We'll make sure you have the best possible travel experience.
>>>Monsoon Season in India: When It Is, 5 Best Places to Go 
Delhi in September — Rainy Season Ends

The Red Fort
Average low–high temperature: 25–33°C (77–92°F)
The rain eases up in September. Late September could be an ideal time to travel, when the rainy season is (mostly) over, the temperature starts to cool, and it's not yet crowded.
All three of Delhi's World Heritage sites are great places to visit, the Red Fort, Humayun's Tomb, and Qutub Minar.
Delhi in October — Dry and Warm

Qutub Minar
Average low–high temperature: 20–32°C (67–89°F)
The cool and dry weather in Delhi in October is suitable for visiting all kinds of attractions.
If you are interested in Indian religions culture, you can visit Qutub Minar, Jama Masjid, and Lotus Temple. If you like Indian history, the Red Fort and Humayun's Tomb are good to visit. If you want to learn about Delhi's local life, Chandni Chowk Market or a home visit is a good idea.
See more on The 29 Ultimate Things to Do in Delhi
Recommended Itinerary
Delhi in November — Nice Weather
Average low–high temperature: 13–27°C (56–81°F)
Key festival: Diwali (in late October or early November)
November is the peak season, not only because of the cool weather, but also due to India's most important festival — Diwali (Festival of Light). It is the best time to experience an Indian festival and learn about Indian culture. As many fireworks are set off during Diwali, hazy weather may occur in the days following Diwali. 
Besides the festival events, any sightseeing is very pleasant in the mild/warm and dry weather: historical sites, local markets, food hunting, gardens, amusement parks, and more.

Lighting a candle is one of the celebrations for Diwali.
Delhi in December — Cool
Average low–high temperature: 9–22°C (48–71°F)
Key festivals: Christmas Day, New Year's Eve
Delhi has a big day/night temperature difference in winter. It can get a little cold at night. Bring some warm clothes when traveling in December. December is also one of the peak months in Delhi. Some Westerners go to India for their Christmas holidays.
Christmas is celebrated locally and traditionally in Delhi as there are some Christian churches there. December is also a good time for shopping. There are big discounts in many shopping malls around Christmas.
Tour India with Us
All our tours can be adjusted based on your group's travel time, budget, and other requirements. Just contact us. Or see some suggested itineraries:
Why Travel with Asia Highlights During the Pandemic
Tailor-made experience: All of your ideas/needs will be carefully considered to create your ideal trip.
Worry-free planning: Your 1:1 travel consultant in Asia will take all the uncertainty out of your planning, helping you navigate any travel restrictions. 
No-risk booking: 100% refund policy! (up to 14 days before departure)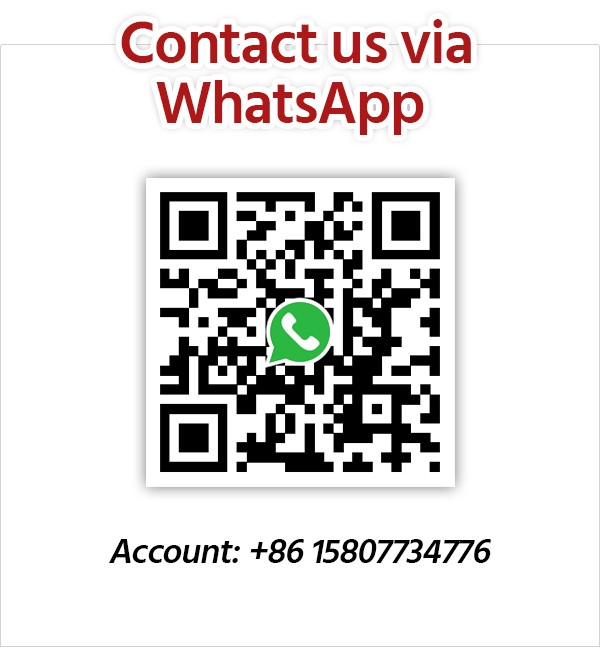 Get Inspired with Our Sample Itineraries
At Asia Highlights, we create your kind of journey — your dates, your destinations, at your pace. You can have any trip tailor made for your travel.
More Travel Ideas and Inspiration