There are numerous misconceptions about Indian food. Some of these misconceptions include that all Indian food is spicy, naan is the Indian bread most widely eaten in the country, eating street food in India is most certainly going to get you sick, and that Indian food is pretty much the same across the entire nation.
These misconceptions about Indian cuisine are way off the mark. Not all Indian food is spicy, naan is only one of many favorite bread types in the country, Indian food varies significantly from region to region in the subcontinent, and while caution should be exercised, eating street food in India does in no way guarantee one getting sick.
In this article, we'll look at some common myths and misconceptions people have about Indian food, and try to provide an accurate picture of what the cuisine is actually like.

1. Indian food and curry are the same thing.
The word 'curry' has somehow become synonymous with all food that is Indian. The truth is that it was a misunderstanding that gave birth to this inaccurate, over-simplified, and all-enveloping term.
When the British were introduced to specific Indian dishes like kadhi — a curd based gravy dish — they did not realize that this was the name for that specific dish and one that did not apply to all Indian food. They, however, assumed that it did, and that any Indian food with a gravy was to be called kadhi or the more simplified "curry". This misinformation has continued over time and today many Indian dishes still being called "curries".
There are very few dishes in India that an Indian would actually call a curry and most dishes that come with gravy would never be termed "curry" by an Indian. Dishes in India are generally called by their individual specific names. 
Not only is the very term 'curry' a little inaccurate, but it is also misleading. Curry has come to suggest a dish with gravy but there are hundreds of dishes in India that have no gravy whatsoever. Biryani, Kebabs, Dosa, Aloo Dum, and Malai Kofta, to name just a few, are all non-gravy Indian dishes. 
Because of the influence of the British in India, there are a few dishes that are called curries by Indians today. These dishes are often very simple and vary greatly by region. Some examples include lamb curry, egg curry, chicken curry, and fish curry. However, more complicated dishes like Chicken tikka masala are always called by their specific names on the subcontinent.
2. Indian food is all spicy

Rajma is a kidney bean dish that is rarely spicy.
Indian food is spicy in that it incorporates a wide array of spices that are used for seasoning. Spices are an essential part of the Indian diet and most foods in India feature spices to a greater or lesser degree, but that doesn't necessarily mean that Indian food is hot. Yes, Indian food is spicy, but it won't set your mouth on fire!
It is important to point out that while there are a few dishes like Vindaloo and Rasam that are indeed too hot and spicy even for some Indians, day to day Indian food preparations like Dal (lentil soup), Rajma (kidney beans), Chhole (chickpeas), Idli (rice cake), and Dosa (rice crepe) aren't really spicy at all.
Moreover, the preference for spicy food varies from state to state and region to region within India. Certain states like Kerala and Andhra Pradesh have cuisines with an emphasis on hotter foods than does a state like Gujarat. 
What Our Customers Said
I contacted to Bella from Asia Highlights

I contacted to Bella from Asia Highlights that to buy tickets to Yi Peng Festival in Chiang Mai when i was in my country.She helped me very much.You can trust this agency, and i advice Bella as the best!!

More

Elena, Nov 2022

I had booked Chiang Mai Yi Peng Sky Lantern Festival

I had booked Chiang Mai Yi Peng Sky Lantern Festival with Asia Highlight Travel, my travel advisor was Bella Kiu, the experience was great, got my tickets , communication was seamless.

More

Siskazi Lindeni, Nov 2022

Thank you Iris Wang & Bella Liu

I thought "no hope" in getting the tickets to Yee Peng Festival organize by CAD. Fortunately, together with Bella Liu, I managed to secure all our tickets. No one left behind. This trip to Chiang Mai will be a memorable one.

More

Little Puppy, Nov 2022

Very accommodating and helpful

Bella was super helpful in getting my ticket to the Yi Peng festival exchanged and was very accommodating. Quick and easy transaction and received ticket within 24 hours. Good communication throughout the process.

More

Helen Powell, Nov 2022

Very accommodating and helpful

Asia Highlights as a whole is also very informative and contains helpful advice that has helped me plan my travels in Thailand.

More

Helen Powell, Nov 2022

You are in safe hands

Albee was an absolute pleasure to work with. She responded to my suggestions readily to find suitable alternatives for my 2 week trip to Thailand with my wife. She answered all my questions promptly and thoroughly.

More

RJ, Oct 2022

Belle is very professional

Belle is very professional in helping me to decide on what I can do as a solo traveller. She is very helpful and making my trip planning easy .

More

Angelane Eng, Oct 2022

Professional team and excellent service!

Albee was very prompt, professional, and responsive as a planner for our trip. She listened to our preferences and designed an experience that catered to our specific needs.

More

Mohanbir Sawhney, Oct 2022
3. Naan is the word for Indian bread

Chappati and paratha are other commonly eaten types of Indian bread.
There are over thirty different types of bread in India and naan is just one of them. To be specific, naan is a leavened bread cooked in a tandoor that is more widely consumed in northern India. It is especially popular in Punjabi cuisine.
The reason naan is so popular around the world (apart from it being obviously delicious!) is that most Indian restaurants outside of India serve North Indian dishes. Most Indian families don't eat naan on a daily basis as it's rather heavy and filling. The staple bread most widely consumed in India is perhaps chapati (also known simply as roti), a flatbread with a mild, nutty, flavor cooked on a hot pan.
Other common bread types in India include Paratha, Puri, Luchi, Bhatura, Parotta, Kachori, Dosa, and Appam.
Most North Indian flatbreads are made out of milled flour and water while in the south, they are made of lentils and rice.
4. Being a vegetarian in India is the same as being a vegetarian in the West

Punjabi egg curry is vegetarian by western standards, but most Hindu vegetarians wouldn't be unable to eat it.
Approximately 40% of the Indian population is vegetarian. Even those in India who do eat meat, do so very infrequently. However, there are some important distinctions to be made when comparing vegetarianism in the West with vegetarianism in India. 
Those in the West that opt for a vegetarian way of life, do so out of health and environmental concerns, nonconforming and behaving in a way that is at direct odds to how others in society behave. While there are some in India who adopt a vegetarian lifestyle out of health and environmental concerns, most do so out of societal or communal pressure rooted in religious or cultural beliefs.
For many in India, maintaining a vegetarian way of life means maintaining the status quo, while for most in the West, choosing to adopt a vegetarian way of life usually means breaking the status quo by doing something rebellious. 
Furthermore, most vegetarians in India do not consume eggs or egg-containing food items, which is slightly different from vegetarianism elsewhere.
5. If you eat street food, you'll get sick

The best way to eat street food and stay safe is to take a street food tour with a knowledgeable guide.
India has some really great street food to offer and many travelers to the country want to try as much of it as possible... in as safe a way as possible!
Street food in India can vary from region to region but regardless of how tasty it is, it's always a good idea to exercise caution when trying some, due to hygienic concerns. Despite this, it is definitely possible to eat street food without getting an upset stomach as long as you are careful.
We recommend that you go to the more famous street food vendors in the city you're visiting by either asking hotel staff or looking up relevant information online. Some street food vendors in some Indian cities have acquired a celebrity-like status due to the high-quality of their food. The bigger and more popular the street food vendor, the more likely it is to be maintaining hygienic practices.
As a rule of thumb, avoid drinking water, or consuming ice, or eating raw fruits or vegetables from street food stalls. 
6. You won't find beef anywhere in India
Over 70% of the Indian population follows Hinduism and the religion dictates that Hindus mustn't consume beef. As such, virtually no restaurant in the country (even those in states permitting beef consumption) will serve beef. International food chains like McDonald's or Burger King will not serve beef either and instead stick to chicken and vegetarian options.
24 out of the 29 states in India have laws in regards to the slaughter and sale of cows and their meat. The strongest laws on beef consumption are in the north, central, and western parts of the country. You can find beef in select restaurants in states like Kerala in the south, Goa in the west, West Bengal in the east, and Mizoram and Nagaland in the northeast. That being said, even in these states, there have been reports of dubious meat being served.
Generally, it's not advisable to eat beef in India, especially not in Hindu strongholds like Uttar Pradesh or Maharashtra or Delhi. If you really want to, though, you can try beef in the aforementioned states.
7. Indian food is unhealthy and fatty
The misconception that Indian food isn't very healthy is the direct result of the high-calorie food one sees at Indian restaurants abroad. The carb-heavy and ghee-coated food on offer at most Indian restaurants in unlikely to be consumed on an everyday basis in any Indian household. 
In fact, day to day Indian food items, especially ones that are homecooked, are rich in healthy fats and low in calories. These include rotis (not naan), lentils, and beans. Yogurt or curd is another key part of the Indian diet and along with the numerous spices used for food preparation in India, is essential for good gut health.
Recommended Itinerary
8. Most Indian dishes are made with curry powder
Curry powder is actually not commonly found in the Indian kitchen. In fact, most Indian chefs and cooks consider curry powder to be an insult to traditional Indian cooking techniques!
Curry powder is usually a blend of many different spices that are traditionally used in Indian cooking. However, what is important to keep in mind here is that not all Indian dishes use all the spices found in curry powder. Different Indian dishes will call for only some of those spices, not all of them. As such, using curry powder to make Indian dishes would almost certainly guarantee a loss of the authentic flavor that one is striving to achieve. 
Curry powder is not an authentic Indian spice, but can be convenient to use for western cooks who are just starting out making Indian cuisine. If you want to cook more authentic food, the best option is to purchase garam masala which is a mix of spices that are used in most Indian dishes.
9. Making Indian food yourself is really hard

The most difficult part about cooking Indian food is collecting all the necessary spices.
Indian food isn't necessarily any harder than western cuisine to prepare, it's just that the cooking techniques are different. Generally speaking, flavor and aroma are given higher priority than appearance or color in Indian cuisine.
The very first step in most Indian cooking is to frying whole dried spices in oil or butter. The combination of spices will depend on the dish in question. This forms the flavor profile for the entire dish. After this, the main ingredients like vegetables and protein are added to the spice mix.
The preparation time involved in Indian cooking is also higher than most other cuisines and there are many steps involved if you're looking for that perfect texture and flavor, but he cooking itself isn't necessarily hard. 
10. Indian food is the same across the country

In South India, eating idlis with sambar and chutney is common.
This statement is very far off the mark and nothing could be further from the truth. Indian cuisine varies significantly from state to state and from region to region across the country.
Almost every state in India has its own cuisine. From the bread-heavy and butter-dominant food of Punjab in the north to the bold, fiery flavors of Kerala in the south, there are simply too many different cuisines in India to choose from. From the very best seafood and fusion fare on offer in Goa in the west to the fish-favored and aromatic dishes found in Bengal in the east, Indian food is diverse unlike any other in the world!
Recommended Itinerary
Visit India with Asia Highlights
Asia Highlights welcomes the chance to help you design your perfect trip to India. Check out the following links to learn more about our tours and get a head start on planning your hassle-free vacation today!
Why Travel with Asia Highlights During the Pandemic
Tailor-made experience: All of your ideas/needs will be carefully considered to create your ideal trip.
Worry-free planning: Your 1:1 travel consultant in Asia will take all the uncertainty out of your planning, helping you navigate any travel restrictions. 
No-risk booking: 100% refund policy! (up to 14 days before departure)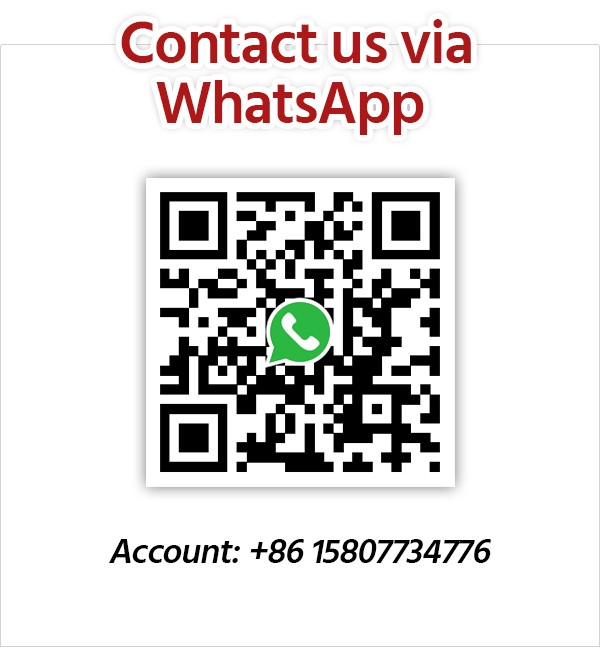 Get Inspired with Our Sample Itineraries
At Asia Highlights, we create your kind of journey — your dates, your destinations, at your pace. You can have any trip tailor made for your travel.
More Travel Ideas and Inspiration