Cambodia is famous for its handmade crafts, lacquer ware, statues, carvings, puppets, and jewelry, blown glass, and so much more, that it is almost impossible that you won't find something that catches your fancy.
In addition to being fun and a good way to remember your trip once you're home, buying these local products supports the local culture and residents, and helps make Cambodia remain a beautiful place to visit.

Commonly purchased items
Textiles and clothes
Arts and crafts
Precious metals and gems
Sync with Indochina's Heartbeat
Textiles and clothes
Local government initiatives have recently revived Cambodia's illustrious weaving culture. The result has made it easy to find numerous different textiles at reasonable prices. Cambodian markets have become a hotbed of cloth and clothing.
The krama
The krama is a traditional Khmer neck-piece worn like a scarf. It's excellent at blocking the sun as well as for cold weather.
Local women wear krama around their hair or face while working or relaxing, and recently krama have become more popular with Cambodian men as well.
The krama is so popular in Cambodia that it can be purchased at every market (and in most tourist shops). For a large selection try the Russian Market in Phnom Penh.
Woven silk
Cambodian silk has become famous due to the historic method by which it is produced. Taking more than a week to create, the time-intensive process pays off by resulting in wonderfully colorful and delightful silk.
The epicenter for silk in Cambodia is Koh Dach, a neighbor of Phnom Penh. Not on your trajectory? Don't worry as silk is available at every corner of the country. The Central Market in Phnom Penh is a great place to start looking.
The finest silk is said to come from Kompong Cham and Kandal provinces and collectors favor the silk made prior to 1970. Many travelers enjoy selecting silk for themselves or as collectors' items that could potentially appreciate in value.
Tailored suits
Hong Kong has historically been the suit-making capital of Asia but Cambodia should not be forgotten in this regard. Its many textile-vendors have created an equal number of tailors who are ready to take your recently-purchased cloth and transform it into something you can wear.
Tailors are plentiful and range from affordable ($20 US) to extremely expensive (the price of a luxury suit from a famous tailor will be comparable to western prices). Seek them out in any major city by looking for their characteristic store fronts.
Novelties and knock-downs
No trip to Cambodia would be complete without buying at least one tacky or wacky souvenir. As you walk through Cambodia's markets you will be accosted by a number of cheap cotton t-shirts hanging in every stall.
With a trained eye you can often find some truly unique and hilarious pieces that make good lightweight gifts. Haggle enough, and often you can walk away with two shirts for under $12 US.
Recommended Itinerary
Arts and crafts
What better way to take home a piece of Cambodia than to find a unique work of art made by a local craftsman?
Handmade carvings and statues
At any market in Cambodia you will find hand-carved statues made from wood or stone. Typically featuring a relief of the Buddha, hand carving has been practiced in Cambodia for years.
You are recommended to explore a number of vendors before you make a purchase. You will quickly be able to distinguish which vendors are selling authentic hand carvings and which are selling replicas. Both are fun options, but should come at different prices.
An authentic hand-carved statue will look unique and show signs of craftsmanship. Replicas are sometimes made from synthetic material. Look for a seam along the bottom of the statue. If it exists, you are holding a replica.
Paintings and rice paper prints
Cambodia has no shortage of artists, many of whom cannot afford to display their work in galleries. As a result, the markets are full of authentic, hand-painted landscapes of Cambodia. If an ordinary picture is worth a thousand words then an authentic local painting must be worth even more.
If your main goal is to look for art, start at the Java Gallery and Café. If you want a painting but prefer a market setting, try the New Market in Siem Reap (across from the Day Market) where you can even watch the artists at work.
A lightweight alternative to a painting is a rice paper print. The tradesman will take a piece of rice paper and make a charcoal rubbing of one of Cambodia's famous temples. These easy-to-roll and -pack pieces can be found at any market.
Betel nut boxes
Betel nut boxes are a type of carving that deserves its own peculiar praise. These intricately carved vessels come in all shapes and sizes, and showcase swirling silver patterns on their exteriors.
Betel nut boxes come in silver, metal, and wood, making them affordable to any traveler. They can be found at any market or tourist destination around the country, and can be used for holding jewelry, paperclips, or small change.
Precious metals and gems
Cambodia is a good destination for those looking for precious metals and gems, as these markets are largely unregulated, making prices relatively low. Despite low prices, high-quality products from Singapore and Hong Kong saturate the market.
Purchasing the noble metals and stones takes a keen eye and great experience. Prices of such goods fluctuate with international demand. Make sure you do your homework before you start shopping, to make sure you know what you are looking for and at what price.
Silver and gold
Silver and gold are weighed locally in chi (37.14 grams) and damlung (1.2 Troy Ounces). The price of these metals in Cambodia is similar to that of its neighboring countries. Where you can really save is on craftsmanship.
Khmer silver is famous around the world for its quality. Again, seeking out crafted silver pieces will result in better bargains than alternatives elsewhere. Silver bracelets are particularly common and high-quality wristlets can be purchased for low prices.
Go to the Day Market in Siem Reap or the Central Market in Phnom Penh for the best selections. In these cities you will find higher-end jewelry retailers and craftsmen as well.
Shopping in Cambodia: tips and tricks
Here are our suggestions for places in Vietnam which have something for everyone in the family.
Carry a variety of denominations of the Riel to make purchases more quickly
Use a credit card when buying art or jewelry, to protect your purchase
Always wear your wallet or purse on the front of your body, to reduce the risk of theft
Bartering is allowed in markets but frowned upon in malls and nice shops
If the owner starts bartering, feel free to follow suit
If you are uncertain if bartering is appropriate, walk away and see if the owner offers a lower price when you return
Visit Cambodia with Asia Highlights
At Asia Highlights we offer tailor-made tours through Asia, where you can enjoy all highlights as well as amazing cultural experiences. To get started, send us an email.
Why Travel with Asia Highlights During the Pandemic
Tailor-made experience: All of your ideas/needs will be carefully considered to create your ideal trip.
Worry-free planning: Your 1:1 travel consultant in Asia will take all the uncertainty out of your planning, helping you navigate any travel restrictions. 
No-risk booking: 100% refund policy! (up to 14 days before departure)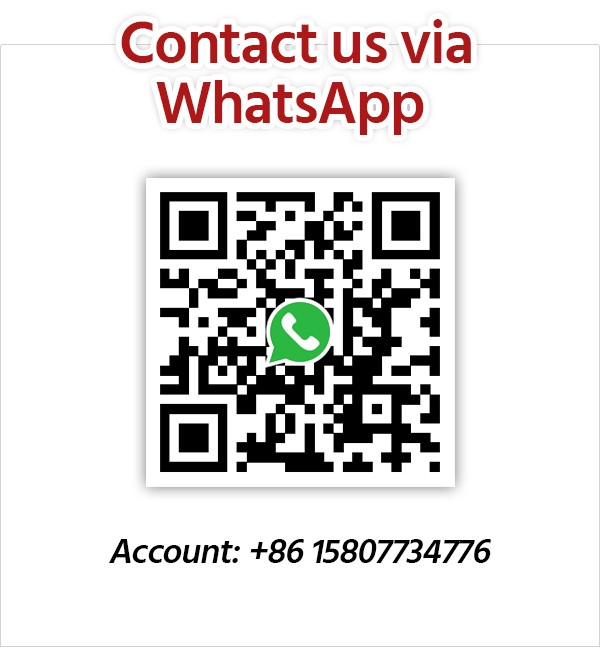 Get Inspired with Our Sample Itineraries
At Asia Highlights, we create your kind of journey — your dates, your destinations, at your pace. You can have any trip tailor made for your travel.
More Travel Ideas and Inspiration