The weather in Siem Reap comes in two seasons: the dry and wet seasons.
The dry season runs from November to April. Temperatures can vary a lot, ranging from 20°C (70°F) in December up to 35°C (95°F) in March. Humidity is around 70%, with little or no rainfall.
The wet season, from May to September, has temperatures around 26°C (78°F). In May the temperatures can even reach 38°C (100°F), with humidity up to 85%. After May, temperatures start to drop, ranging from 24°C to 32°C (75°F to 90°F).
The wettest months of the year are August and September, with downpours during the afternoons.
Quick Facts
The dry season is from November to April
The hottest month of the year is April
December and January are the coolest months
The wet season is from May to October
The wet season sees 75% of the country's annual precipitation
August and September are the wettest months
Dry season (high season) in Siem Reap
From November to late April, Siem Reap has its dry season. The dry north-east monsoon winds arrive; hot winds blow throughout the country.
The weather from November to February is pretty cool, with temperatures around 20°C (70°F). During November, the chances of rain are around 20%, but they drop drastically to under 10% during the next months: December is the driest month of the year.
These months see the best weather conditions, providing a good opportunity for exploring the country and enjoying the beautiful scenery. This make the dry season the peak season: attractions, restaurants, and hotels will be filled with tourists.
In March and April it gets really hot. Temperatures are around 31°C (85°-88°F) and go up to 35°C (98°F). The chances of rain are still low.
With such high temperatures, be wary of the heat: stay hydrated and take some breaks, especially when hiking or visiting temples.
What to do
The dry season in Siem Reap is usually muggy and partly cloudy.
The cool months, from October to February, are maybe the best time for visiting the temples of Angkor and going on treks. The weather can cool down, but it is never too hot, and these months are right before the peak season, when swarms of tourists come to the country.
Around March and April, Siem Reap gets hot and dry, with temperatures that can reach 36°C (98 F). The Khmer New Year is celebrated in April with music and traditional games, especially in the area surrounding Angkor Wat. Visitors have opportunities to experience the New Year atmosphere and are likely to be sprayed with water.
Festivals and events in the dry season: the Buddhist holidays such as Visak Bochea and Meak Bochea are perfect, if you wish to experience and get to know the Buddhist culture; Independence Day and the Victory over Genocide Day are also important to locals.
Recommended Itinerary
What Our Customers Said
A truly magical experience

You measure the quality of a tour company with how they handle the bumps along the way. Encountering unexpected baggage fees from Cambodia Angkor Air in Siem Reap.Albee without hesitation agreed to cover this cost.

More

Bob Bosshard, Mar 2020

A truly magical experience

We have just returned from an amazing trip to Laos, Cambodia and Vietnam. Our travel adviser Albee Ning prepared a wonderful itinerary taking us to great locations with creative activities highlighting local culture.

More

Bob Bosshard, Mar 2020

Great trip with Asia Highlights

We had already booked two trips in China with China Highlights. Both trips were a great experience. So when planning our trip to Cambodia we immediately thought of Asia Highlights because they offer a trip to Vietnam

More

Frank & Nadia, Nov 2019

Asia Highlights is perfection

My husband and I just returned from an 8 week trip thoughout China- Laos, Cambodia, Vietnam and also Singapore and Phuket. I worked with Ruby of Asia Highlights for months designing my dream independant private trip.

More

Barb, May 2019

Asia Highlights is perfection

I have travelled for years personally and professionally and I have to say that Ruby and Asia Highlights are one of the best operators I have ever encountered.

More

Barb, May 2019

Wonderful vacation with Asia Highlights

We traveled with Asia Highlights 14 days through Cambodia and Myanmar. Leo from Asia Highlights made the itinerary and organized everything perfect ! We really enjoyed the tour, the hotel selection was great !

More

Stefan H, Feb 2019

worthwhile to visit Cambodia and Vietnam

Asia Highlights (Albee Ning) arranged a meangful and interesting tour of Cambodia, Vietnam and Hong Kong. The guides explained the historical significance of the sights and were personable, knowledagable and flexible.

More

Graham Catlett, Nov 2018

We just came back from a 14 day…

This was a family trip with 2 adults and a 14 year old. It was a fabulous vacation. Asia Highlights did an awesome job recommending hotels and provided a great itinerary. The hotels were top notch.

More

Greg Cieslik, Sep 2018
Wet season (low season) in Siem Reap
The wet season lasts from May to October and it brings almost 75% of Cambodia's annual rainfall. Daytime temperatures are around 25°C-27°C (77°-80°F). This season comes with green landscapes and cloudy days – a mix that can be really fascinating.
During June and July, temperatures are quite high and rainfall is not yet so frequent.
From August to September, rainfall is frequent and heavy, especially in the countryside and on the coast. The rain usually comes as downpours that start early in the afternoon and last for 1 or 2 hours.
The rain can affect your travel experience, making it hard to admire the sunset from Angkor Wat. You will, however, still get lots of bright sunshine during the day.
In September, the wettest month of the year, the chances of rain go up to 65%, with a September average total precipitation of 22 cm (8.7 inches).
What to do
In the wet season the dust disappears, and the landscape is green and gorgeous. The number of visitors drops drastically. There are big discounts on accommodation.
This is the perfect time to visit the floating villages on Tonle Sap Lake, as the lake swells more than five times its former size during this period. You can easily reach the lake in an hour's drive from Siem Reap.
This can be a good time to visit Angkor Wat: for once, the temples won't be full of tourists.
The Best Choice for the First-Timers to Thailand and Cambodia
Best time to visit Siem Reap
Even if Cambodia is hot all year around, its seasons have their pros and cons.
As mentioned, the months from November to February are the peak season, when most tourists choose to visit the country: the tropical weather is perfect for visiting the beaches and islands.
This is also the perfect time to visit the Angkor temples: getting around will be easy, with almost no rain, and cooler temperatures than the following months.
March and April are the hottest months of the year. The chances of rain double going from March to April, but the temperatures will be really high. In April, Cambodian people celebrate Khmer New Year, and there is a big festival around the temples of Angkor.
The wet season, from May to October, is long and varied. This is considered the low season, even if during July and August a lot of tourists choose to come to Cambodia during their summer holidays. The season is perfect for admiring the countryside that springs to life. The chances of rain are high.
Visiting Siem Reap (and especially Angkor Wat) during the wet season is a different experience: there are not too many tourists, and the forests around the temples are a lavish bright green.
Visit Cambodia with Asia Highlights
Our trip advisors will help arrange your trip for you according to your preferences and schedule, ensuring you have a memorable journey.
Visit the links below today, to learn more about our tour packages and start planning your visit to Cambodia.
14-Day Vietnam, Cambodia and Laos Tour
12-Day Cambodia and Vietnam Highlights
You might like to read
How to Get to and Around Siem Reap
Top 10 Things to Do in Siem Reap
Why Travel with Asia Highlights During the Pandemic
Tailor-made experience: All of your ideas/needs will be carefully considered to create your ideal trip.
Worry-free planning: Your 1:1 travel consultant in Asia will take all the uncertainty out of your planning, helping you navigate any travel restrictions. 
No-risk booking: 100% refund policy! (up to 14 days before departure)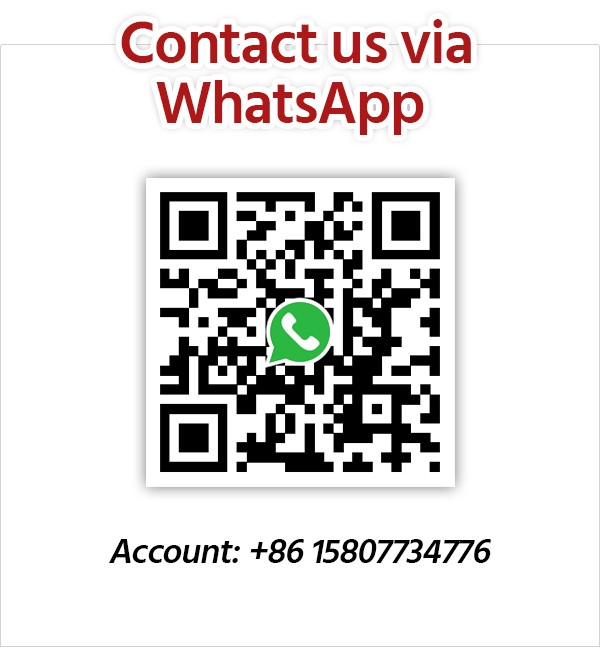 Get Inspired with Our Sample Itineraries
At Asia Highlights, we create your kind of journey — your dates, your destinations, at your pace. You can have any trip tailor made for your travel.
More Travel Ideas and Inspiration