Cambodia's religions stem from India. First Hinduism, then Mahayana Buddhism, and finally Theravada Buddhism are practiced throughout. The temples as seen today give a sketchy idea of the religions practiced. The work at Angkor Wat gives full expression to Hindu symbolism.
The Hindu Trinity
Over the centuries, Hinduism has changed its focus, with different deities represented by various icons in carvings and sculptures. Special devotion is given to Vishnu and Shiva, the two supreme deities respectively. Brahma is less commonly represented, but along with Vishnu and Shiva, is part of the Hindu trinity.
Vishnu
Vishnu is the protector. He is usually represented as a four-armed man, holding four objects: a discus, a conch, a mace and a lotus flower. His mount is Garuda, a mythical bird creature depicted as having the golden body of a strong man.
Vishnu often becomes an avatar to intervene in human affairs and restore harmony. The two most famous of his incarnations are Rama, the hero of the epic Ramayana, and Krishna, the charioteer in the battle of Kurukshetra, of the epic story Mahabharata.
Vishnu's wife is Lakshmi, the goddess of wealth, fortune and prosperity. She is also four-armed and is depicted either sitting or standing on a lotus, holding a lotus in one or two hands. When Vishnu descends to the Earth in his incarnations, she descends as his consort: Sita (Rama's wife) and Rukmini (Krishna's wife).
Shiva
Shiva is the destroyer and regenerator. He brings each world cycle to an end with his dance of destruction, before orchestrating the world's rebirth. Shiva is worshiped primarily in the form of a lingam (a stone pillar, symbolic of Shiva's energy), and often represented alongside a yoni (symbolic of a goddess, or of female creative energy). These symbols are derived from a phallus and a female organ and their union represents the process of regeneration.
The other forms of Shiva are a vigorous dancer dancing the universe to destruction, a meditating yogi, an ascetic, an instructor, or a god riding his mount (the bull Nandi). Many temples are dedicated to him, as he is considered to be the supreme protector of the world, ensuring prosperity.
Shiva's wife is Parvati, the goddess of fertility, love and devotion. They have two kids: Ganesha, the god of beginnings, often honored at the start of rituals, widely revered and easy to identify, with an elephant head; and Kartikeya, the god of war, depicted with many weapons.
Brahma
Brahma is the creator of the universe. He is easily recognizable by his four faces, each looking in a cardinal direction. In mythology, Brahma emerges from a lotus flower that rises from Vishnu's navel while he is reclining.
Brahma's wife is Saraswati, the goddess of knowledge, wisdom and arts. She is a beautiful woman dressed in white and often seated on a white lotus with four arms, each holding something: a veena (a stringed instrument), a water pot, a garland and a book.
Get to know more Hindu deities and their legends.
Recommended Itinerary
What Our Customers Said
A truly magical experience

You measure the quality of a tour company with how they handle the bumps along the way. Encountering unexpected baggage fees from Cambodia Angkor Air in Siem Reap.Albee without hesitation agreed to cover this cost.

More

Bob Bosshard, Mar 2020

A truly magical experience

We have just returned from an amazing trip to Laos, Cambodia and Vietnam. Our travel adviser Albee Ning prepared a wonderful itinerary taking us to great locations with creative activities highlighting local culture.

More

Bob Bosshard, Mar 2020

Great trip with Asia Highlights

We had already booked two trips in China with China Highlights. Both trips were a great experience. So when planning our trip to Cambodia we immediately thought of Asia Highlights because they offer a trip to Vietnam

More

Frank & Nadia, Nov 2019

Asia Highlights is perfection

My husband and I just returned from an 8 week trip thoughout China- Laos, Cambodia, Vietnam and also Singapore and Phuket. I worked with Ruby of Asia Highlights for months designing my dream independant private trip.

More

Barb, May 2019

Asia Highlights is perfection

I have travelled for years personally and professionally and I have to say that Ruby and Asia Highlights are one of the best operators I have ever encountered.

More

Barb, May 2019

Wonderful vacation with Asia Highlights

We traveled with Asia Highlights 14 days through Cambodia and Myanmar. Leo from Asia Highlights made the itinerary and organized everything perfect ! We really enjoyed the tour, the hotel selection was great !

More

Stefan H, Feb 2019

worthwhile to visit Cambodia and Vietnam

Asia Highlights (Albee Ning) arranged a meangful and interesting tour of Cambodia, Vietnam and Hong Kong. The guides explained the historical significance of the sights and were personable, knowledagable and flexible.

More

Graham Catlett, Nov 2018

We just came back from a 14 day…

This was a family trip with 2 adults and a 14 year old. It was a fabulous vacation. Asia Highlights did an awesome job recommending hotels and provided a great itinerary. The hotels were top notch.

More

Greg Cieslik, Sep 2018
Travel Essentials
Best time to visit of the year: Angkor Wat can be visited throughout the year. The ideal time to visit is during the dry season from November to February, with moderate temperatures and opportunities to see the stunning sunrises or sunsets. The dry season is the peak season, however, which means large crowds. The rainy season from June to October is also good. Everything is emerald green and though there are downpours in the afternoons, the sky is otherwise mostly clear. The crowds are not so large, so you can explore the temples at leisure.
Best time to visit of the day: As Angkor Wat is an enormous complex, it has plenty of features that can be seen at their best at any time of day. It's a great place for watching the sunrise or sunset.
Temple-visiting etiquette: show respect to the temple; dress properly and keep your shoulders and legs covered; don't point your finger or the soles of your feet towards any person or image of Buddha; remove your hat and shoes before entering monasteries; women should never sit next to or touch a monk.
Giving donations: you are likely to see poverty when getting around, but don't feel that you need to give material things. On the contrary, don't give money or goods to beggars, especially children. If children make money from begging, they are less likely to be sent to school and receive an education. Giving will also build an unequal relationship between tourists and locals.
Tipping: tipping is not mandatory but is recommended if you feel satisfied with the service. You may tip any amount you think is appropriate. Our suggestion is $10 — $15 USD per day for a guide, depending on group size and performance, and half that for a driver.
Avoid scams: book tours with reliable travel agencies and you will be well looked after. Scams sometimes happen when dealing with tuk-tuk drivers, vendors or some local people. Just be careful when it comes to transactions or invitations to some other place.
Avoid the crowds: getting there early and avoiding the peak season will result in a more pleasant experience. Our guide will pick you up from the hotel at the best time and suggest quiet areas for you.
Restaurants: our guide will take you to the best available restaurants for tasting local cuisine. If you have any special requirements such as vegetarian food or gluten-free food, just tell us in advance.
Toilets: there are toilets around the temple areas. Bring toilet seat paper, tissues and hand sanitizer. The toilets are free if you show your ticket.
Visit Angkor Wat with Asia Highlights
You might like:
14-Day Vietnam, Cambodia and Laos Tour
12-Day Cambodia and Vietnam Highlights
You might like to read
Why Travel with Asia Highlights During the Pandemic
Tailor-made experience: All of your ideas/needs will be carefully considered to create your ideal trip.
Worry-free planning: Your 1:1 travel consultant in Asia will take all the uncertainty out of your planning, helping you navigate any travel restrictions. 
No-risk booking: 100% refund policy! (up to 14 days before departure)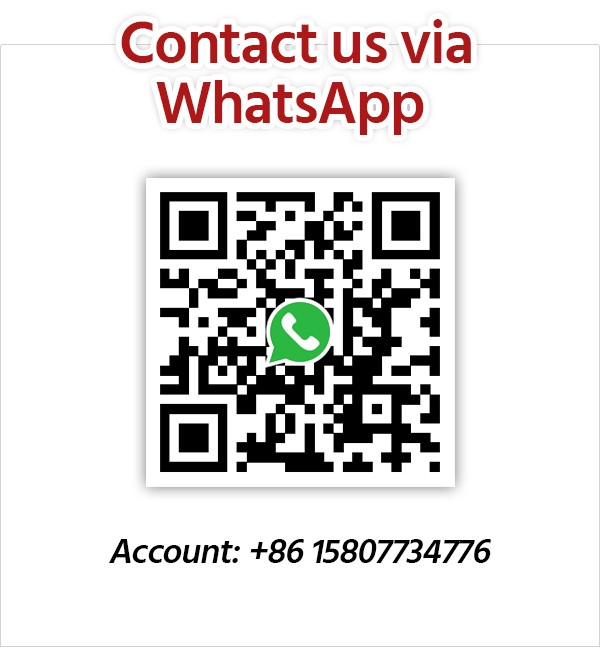 Get Inspired with Our Sample Itineraries
At Asia Highlights, we create your kind of journey — your dates, your destinations, at your pace. You can have any trip tailor made for your travel.
More Travel Ideas and Inspiration