Full name: Kingdom of Cambodia
Common name: Kingdom of Cambodia
Cambodian name: Preah Réachéanachâkr Kâmpuchea /ˈprĕəh riəciənaːˈcɑk kɑmpuˈciə /
National Facts
National flag: Angkor Wat in white, centered on the horizontal red band, with narrower blue bands top and bottom
National coat of arms: Two mythical beasts standing on a blue ribbon bearing the Cambodian 'King of the Kingdom of Cambodia', each holding a royal five-tiered umbrella and facing the center, where there is from bottom to top: a laurel wreath, two ceremonial bowls, a sword, a sacred Buddhist icon, a royal crown, and 15 rays
National anthem: Nokor Reach 'Majestic Kingdom'
Most important Cambodian festival: Khmer New Year, or Chaul Chnam Thmey
A Journey to Mysterious Cambodia and Idyllic Vietnam
History
From the 1st to 8th centuries, Cambodia was a collection of small states ruled by two consecutive kingdoms. Then, it came under the domination of the unrivalled Angkor Empire for about four centuries until 1431, before the dark ages and French colonial time. It suffered a long period of decline, civil war, and coups, before recovery as a monarchy.
1st century – 550: A major sea trading port, a state called Funan based on the Mekong Delta formed the early kingdom.
6th century – 802: A pre-Khmer state known as Chen La developed into a fully-fledged kingdom.
802–1431: The vast Angkor Empire became the largest empire in Southeast Asia during the 12th century. Angkor Wat, the best known religious temple site was constructed at that time with other massive monuments.
1431–1863: The dark ages of Cambodia preceded the beginning of the French Protectorate of Cambodia.
1863–1953: The state came under French colonial rule.
1953–1970: Norodom Sihanouk was king then one-party-ruler of the Republic of Cambodia.
1970–1975: After a military coup General Lon Nol ruled the Khmer Republic.
1976–79: The Khmer Rouge succeeded in the civil war against the Lon Nol government and implemented the most brutal restructurings under Pol Pot.
1980–1993: The Vietnamese army and the People's Republic of Kampuchea (PRK) overthrew the Khmer Rouge before a costly struggle. Peace efforts began, typically known as the United Nations Transitional Authority in Cambodia.
1993–present: Cambodia officially became a constitutional monarchy and began its modernization, once more with Sihanouk as king until 2004, then Norodom Sihamoni.
Geography
Time zone: GMT + 7 hours
Area: 181,035 square kilometers (69,898 square miles)
International borders: Laos, Thailand, Vietnam
Capital: Phnom Penh
Regional divisions: 25 provinces
Hydrology: The Mekong River and its tributaries comprise one of the largest river systems in the world.
Longest river: Mekong River
Largest lake: Tonle Sap Lake
Climate: Dominated by monsoons, Cambodia has two distinct seasons, the wet season from May to December and the dry season from November to April. The temperature ranges from 21°C to 35 °C and the total annual rainfall average is between 1,000 and 1,500 millimeters.
Ecology: Rich in natural resources and biological diversity, Cambodia has one of the highest levels of forest cover in the region.
Recommended Itinerary
Politics
Government: a constitutional monarchy operated as a parliamentary representative democracy.
Monarch: Norodom Sihamoni, the King of Cambodia is the head of state.
Prime Minister: Hun Sen, the Prime Minister of Cambodia is the head of government.
Political culture:The Cambodian People's Party (CPP) is the major ruling party in Cambodia. Officially a multiparty democracy, in reality "the country remains a one-party state".
Economy
Currency: Riel (though US dollars are commonly accepted)
GDP Growth:7 % (2015)
Main economic sectors: the garment industry, the largest portion of Cambodia's manufacturing sector; tourism, the country's second-greatest source of hard currency; and agriculture, the traditional mainstay of the Cambodian economy.
Tourism
Main attractions: Temples of Angkor (Angkor Wat/Angkor Thom/Banteay Srei/Ta Prohm), the Royal Palace, Silver Pagoda, Wat Phnom, Sihanoukville Beaches, Battambang, the Mekong River, the Tonle Sap Lake.
Most popular foods: amok trey (steamed fish), ansom chek (rice cake), bobor (rice porridge), kuy teav noodle soup), bai chha (fried rice), bok l'hong (mashed papaya), kdam chha mrich kchei (sautéed crab), chien chuon (fried fish), chruok svay (mango salad), num banh chok (Khmer noodles), nom lote (Cambodian rice pudding), and samlar kari (chicken curry).
Most popular souvenirs and local products: antiques and curios, woven baskets, wood and stone carvings, sculptures, silk, custom-made tailoring, and kramas (Cambodian scarfs).

Society
Population: 15.7 million
Ethnic groups:Khmer 90%, Vietnamese 5%, Chinese 1%, Others 4%
Language: Khmer
Religion: Theravada Buddhism
Recommended Itinerary
Culture
Factors contributing to the culture: Theravada Buddhism, Hinduism, French colonialism, Angkor culture, modern globalization
Cuisine:Rice is the staple grain. Key ingredients are kaffir lime, lemon grass, garlic, fish sauce, soy sauce, curry, ginger, coconut milk, and black pepper.
Dance: Robam Tep Apsara ('Dance of the Aspara Gods'), also known as the Royal Ballet of Cambodia
Music: chapei (Cambodian guitar) and A Yai (comedy singing)

Visit Cambodia with Asia Highlights
Get to know our tour packages and let us do the work for you. Our experienced Asia Highlights staff will help you design your vacation in Cambodia. We take care of all the details so you can just relax and have fun during your holiday.
Visit the links below today, to learn more about our tour packages and start planning your visit to Cambodia.
14-Day Vietnam, Cambodia and Laos Tour
12-Day Cambodia and Vietnam Highlights
You might like to read
9 Things You Should Know Before Visiting Cambodia
Why Travel with Asia Highlights During the Pandemic
Tailor-made experience: All of your ideas/needs will be carefully considered to create your ideal trip.
Worry-free planning: Your 1:1 travel consultant in Asia will take all the uncertainty out of your planning, helping you navigate any travel restrictions. 
No-risk booking: 100% refund policy! (up to 14 days before departure)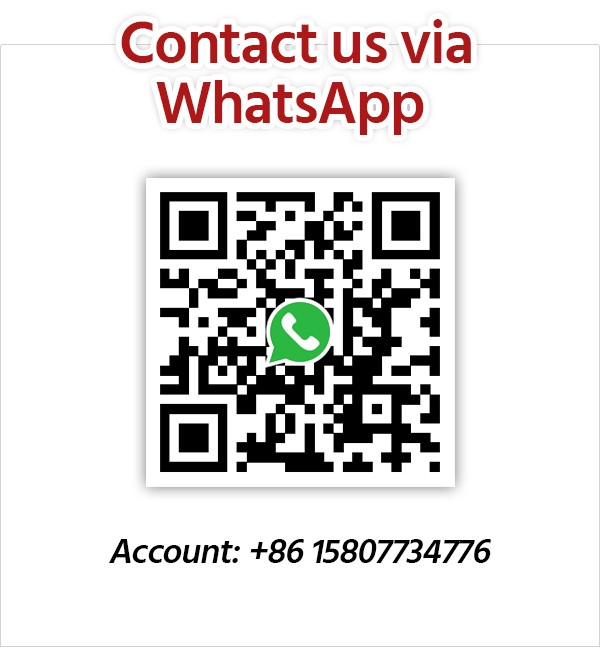 Get Inspired with Our Sample Itineraries
At Asia Highlights, we create your kind of journey — your dates, your destinations, at your pace. You can have any trip tailor made for your travel.
More Travel Ideas and Inspiration