Just like the country itself, clothing in Cambodia is unique. The styles of current Cambodian fashion have been influenced by thousands of years of culture and tradition.
One of the most recognizable pieces of traditional clothing in Cambodia is the sampot, an elegant and versatile piece of clothing that symbolizes Cambodia in every way.
In this article, we will explain traditional dress in Cambodia from ancient times to the modern day, including the history of sampots, the variations in sampots, and some details about modern clothing.
Sampot
A sampot is similar to a sarong and is a long piece of fabric that is wrapped around the waist in specific ways. It is Cambodia's national garment and is considered an important part of the country's identity.
The sampot was created in the 1st century during the Funan era, when Cambodian royalty was receiving Chinese envoys. The Cambodian king ordered his people to wear the sampot in order to cover themselves and please the Chinese visitors.
The influence of Chinese culture in the creation of sampots can still be seen in patterns and colors of the silk used to make them.
Generally speaking, sampots are made from a beautiful piece of embroidered silk. The fabrics are normally dyed with rich colors and decorated with gold embroideries. Many sampots are secured at the waist by a golden belt.
A sampot only covers the bottom half of the wearer's body, so either a silk or cotton shirt is also worn. Shirts can range from casual cotton to elegantly cut silk. These shirts are mostly light in color, to contrast with the deep colors of the sampot.
Sampots are worn by men and women alike, though different patterns are reserved for different genders and social classes. In the past, sampots were considered daily wear and everyone in Cambodia wore them. Today, sampots are typically worn for formal events or during religious ceremonies.
Recommended Itinerary
What Our Customers Said
A truly magical experience

You measure the quality of a tour company with how they handle the bumps along the way. Encountering unexpected baggage fees from Cambodia Angkor Air in Siem Reap.Albee without hesitation agreed to cover this cost.

More

Bob Bosshard, Mar 2020

A truly magical experience

We have just returned from an amazing trip to Laos, Cambodia and Vietnam. Our travel adviser Albee Ning prepared a wonderful itinerary taking us to great locations with creative activities highlighting local culture.

More

Bob Bosshard, Mar 2020

Great trip with Asia Highlights

We had already booked two trips in China with China Highlights. Both trips were a great experience. So when planning our trip to Cambodia we immediately thought of Asia Highlights because they offer a trip to Vietnam

More

Frank & Nadia, Nov 2019

Asia Highlights is perfection

My husband and I just returned from an 8 week trip thoughout China- Laos, Cambodia, Vietnam and also Singapore and Phuket. I worked with Ruby of Asia Highlights for months designing my dream independant private trip.

More

Barb, May 2019

Asia Highlights is perfection

I have travelled for years personally and professionally and I have to say that Ruby and Asia Highlights are one of the best operators I have ever encountered.

More

Barb, May 2019

Wonderful vacation with Asia Highlights

We traveled with Asia Highlights 14 days through Cambodia and Myanmar. Leo from Asia Highlights made the itinerary and organized everything perfect ! We really enjoyed the tour, the hotel selection was great !

More

Stefan H, Feb 2019

worthwhile to visit Cambodia and Vietnam

Asia Highlights (Albee Ning) arranged a meangful and interesting tour of Cambodia, Vietnam and Hong Kong. The guides explained the historical significance of the sights and were personable, knowledagable and flexible.

More

Graham Catlett, Nov 2018

We just came back from a 14 day…

This was a family trip with 2 adults and a 14 year old. It was a fabulous vacation. Asia Highlights did an awesome job recommending hotels and provided a great itinerary. The hotels were top notch.

More

Greg Cieslik, Sep 2018
Variations of Sampot
Prior to the 19th century, sampots were worn every day by all people of Cambodia, from village farmers to the royal and rich. Because of this, several different types of sampot were created, according to social status or wealth.
The most popular variations of sampot are described below.
Sampot Chang Kben
The sampot chang kben looks more like pants than a skirt and was often worn by upper and middle-class women in Cambodia. It is made of fabric over 9 feet long and 3 feet wide.
The fabric is wrapped around the waist and then a knot is pulled between the legs, which creates the appearance of pants.
Both men and women wear sampot chang kben during special events, and this style has even been adopted in other countries such as Thailand and Laos, where it is known as chong kraben.
Sampot Phamuong
Sampot phamuong looks more like a skirt than sampot chang kben and is also an ancient Cambodian style. It uses 52 colors and an incredible 22 needles to make the fabric.
Normally sampot phamuong is designed with floral or geometric patterns. New designs always draw inspiration from ancient silk patterns.
Sampot Tep Apsara
This type of sampot is most often worn by the famous Cambodian apsara dancers. The dancers use traditional Cambodian styles and drawings to create beautiful performances. Because when they dance they need more flexibility in their sampots, they wear the sampot tep apsara.
This style is tied around the waist and held in place by a heavy metal belt. It is also wrapped specially, so that pleats fall in the center, offering dancers more range of motion.
Importance of textiles in Cambodia
Cambodians have been practicing the art of silk weaving since ancient times and it has long been a staple of their culture and economy. Many items of traditional clothing are made of silk, with intricate patterns that originated in Cambodia.
Golden silk is considered to be the most valuable silk in the country and is the national specialty. In the larger cities, some silk-weaving projects are open to tourists, demonstrating the process of creating fabrics that are used for these unique traditional garments.
Recommended Itinerary
What to wear when traveling in Cambodia
When traveling in Cambodia it is important to wear light and comfortable clothing due to the heat and humidity. It's also a good idea to bring a hat to help block the hot sun, and some comfortable walking shoes to give weak muscles support on uneven ground.
In Cambodia, appropriate clothing depends on the circumstances. At temples, there are strict dress codes and guests are required to wear shirts with sleeves and bottoms that reach the knees. When entering a temple or religious site, it is also expected that guests remove their shoes and hats.
Urban
In large cities in Cambodia, most people can be seen wearing western-style and modern clothing. Only during special events, when people are required to wear formal clothes, will visitors be able to see some of the traditional clothing mentioned above.
Rural
The sprawling Cambodian countryside reveals a different range of clothing. In rural areas, the lifestyle of the people is much slower, and they tend to wear traditional clothing for its comfort and versatility.
Rural communities also wear another famous item of traditional Cambodian clothing, called a krama. Kramas are checkered cotton scarves that people wrap around their heads to help block the sun. They are seen all over Cambodia and are worn especially by the working class.
Visit Cambodia with Asia Highlights
Want to see the beautiful and deep-rooted culture of Cambodia for yourself? Get started by sending us an email and letting us help with your planning. Our experts have lots of experience in planning amazing adventures throughout Southeast Asia and are ready to give advice or answer any questions.
14-Day Vietnam, Cambodia and Laos Tour
12-Day Cambodia and Vietnam Highlights
You might like to read
Why Travel with Asia Highlights During the Pandemic
Tailor-made experience: All of your ideas/needs will be carefully considered to create your ideal trip.
Worry-free planning: Your 1:1 travel consultant in Asia will take all the uncertainty out of your planning, helping you navigate any travel restrictions. 
No-risk booking: 100% refund policy! (up to 14 days before departure)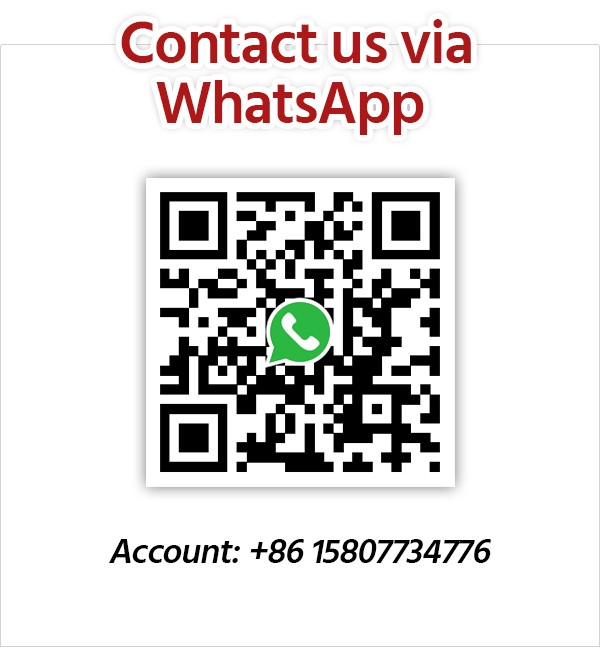 Get Inspired with Our Sample Itineraries
At Asia Highlights, we create your kind of journey — your dates, your destinations, at your pace. You can have any trip tailor made for your travel.
More Travel Ideas and Inspiration