Angkor Wat was built by King Suryavarman II (r. 1113-50), one of the greatest kings of the Khmer Empire, as the state temple of Khmer capital, dedicated to the Hindu god Vishnu.
Quick Facts
Attraction name: Angkor Wat, literally meaning the city temple.
Features: a microcosm of the Hindu Universe, with immense narrative bas-relief.
Date of construction: early 12th century, with later additions.
Time needed for a visit: several hours.
Best time to visit: no matter what time of day you visit, you'll see some features at their best; visiting at sunrise or sunset may be especially memorable.
Suited for: anyone enthusiastic about history, religion or Khmer culture.
Physical requirements: medium (for outdoor sightseeing); if you want to visit the central shrine, there are some steep steps to climb.
Dress code: dress modestly, keeping your shoulders and legs covered; light clothes and comfortable shoes are recommended.
An In-Depth Experience of Southeast Asia at an Easy Pace
What Our Customers Said
A truly magical experience

You measure the quality of a tour company with how they handle the bumps along the way. Encountering unexpected baggage fees from Cambodia Angkor Air in Siem Reap.Albee without hesitation agreed to cover this cost.

More

Bob Bosshard, Mar 2020

A truly magical experience

We have just returned from an amazing trip to Laos, Cambodia and Vietnam. Our travel adviser Albee Ning prepared a wonderful itinerary taking us to great locations with creative activities highlighting local culture.

More

Bob Bosshard, Mar 2020

Great trip with Asia Highlights

We had already booked two trips in China with China Highlights. Both trips were a great experience. So when planning our trip to Cambodia we immediately thought of Asia Highlights because they offer a trip to Vietnam

More

Frank & Nadia, Nov 2019

Asia Highlights is perfection

My husband and I just returned from an 8 week trip thoughout China- Laos, Cambodia, Vietnam and also Singapore and Phuket. I worked with Ruby of Asia Highlights for months designing my dream independant private trip.

More

Barb, May 2019

Asia Highlights is perfection

I have travelled for years personally and professionally and I have to say that Ruby and Asia Highlights are one of the best operators I have ever encountered.

More

Barb, May 2019

Wonderful vacation with Asia Highlights

We traveled with Asia Highlights 14 days through Cambodia and Myanmar. Leo from Asia Highlights made the itinerary and organized everything perfect ! We really enjoyed the tour, the hotel selection was great !

More

Stefan H, Feb 2019

worthwhile to visit Cambodia and Vietnam

Asia Highlights (Albee Ning) arranged a meangful and interesting tour of Cambodia, Vietnam and Hong Kong. The guides explained the historical significance of the sights and were personable, knowledagable and flexible.

More

Graham Catlett, Nov 2018

We just came back from a 14 day…

This was a family trip with 2 adults and a 14 year old. It was a fabulous vacation. Asia Highlights did an awesome job recommending hotels and provided a great itinerary. The hotels were top notch.

More

Greg Cieslik, Sep 2018
Why the Temple Complex of Angkor Wat Was Built
A Hindu Temple, the Palace of Vishnu
Hinduism dominated Khmer religious beliefs until the end of the 12th century. Angkor Wat, built during the early 12th century, is a typical Hindu temple, expressing the king's devotion to the Hindu deity Vishnu.
The temple was built as a palace of Vishnu, who was enshrined there to allow the founder to receive his beneficence. This may explain the west-facing orientation of Angkor Wat, as Vishnu is sometimes associated with the west.
A Show of the King's Power and the Empire's Prosperity
Remarkable in scale, most of the visible areas of Angkor Wat are built with sandstone blocks, the most expensive and durable building material available at the time, only used for important temples. This demonstrated the extraordinary wealth of the builder, King Suryavarman II.
The king was the Khmer commander during numerous military campaigns for expanding the empire. During his reign, the empire reached its peak of power and influence.
Suryavarman II is the earliest Khmer king to be depicted in extant art. His image appears in the western section of the south gallery, where he is seated on his throne fanned by servants. Further on, there is a display of his military might. See more about this display at Procession of Suryavarman II
A Tomb of the King
Much has been made of Angkor Wat's unusual orientation, facing west, rather than the traditional east. One likely explanation is that Angkor Wat may have been built as a tomb for the king, because west is the direction of the sunset, which is associated with death.
Further evidence supporting this view is that the bas-reliefs proceed in an anticlockwise direction. This reverse of the normal order was practiced in ancient Hindu funerary rites.
The king died in battle, but whether or not his ashes were interred in the central monument remains unknown.
The Best Choice for the First-Timers to Thailand and Cambodia
Discovery
The temple was somewhat neglected by the Khmers at some point during the 15th century, when the empire finally declined. But they never forgot its existence and Angkor Wat always remained a place of worship.
In the mid 19th century, the temple was visited by Henri Mouhot, a French naturalist. Publication of his travel notes popularized the ruins among western readers. Thereafter, pioneers and researchers flocked in.
Actually, before Mouhot's visit, some western visitors had already been there, but no one had paid much attention to their reports.
Restoration
Along with most other ancient temples in Cambodia, Angkor Wat sustained extensive damage over the years. During the 20th century, it required considerable restoration by archaeologists from EFEO (Ecole Francaise Extreme Orient), a French institute; such as cleaning work to remove accumulated earth and vegetation.
At the beginning of the 1990s, a major problem arose: thieves lopped off some heads of the structures and removed them to Thailand for sale. Both the Cambodian and Thai governments are trying to prevent such incidents.
Angkor Wat became a World Heritage Site in December 1992. An International Coordinating Committee was established in 1993 for the supervision of ongoing conservation work. Now, teams from different countries work under the committee for protection of the site.
Angkor Wat Today
Thanks to the large amount of restoration work by archaeologists, Angkor Wat is now a protected site and has become a popular tourist destination. The tourist industry of Cambodia is presently undergoing a phase of rapid development, due to the rich cultural heritage of Angkor. With millions of visitors each year, the popularity of the site presents challenges to preservation work.
Visit Angkor Wat with Asia Highlights
Our knowledgeable and helpful staff is always ready to answer any questions or concerns you may have, and help you plan the most fulfilling trip possible!
Why Travel with Asia Highlights During the Pandemic
Tailor-made experience: All of your ideas/needs will be carefully considered to create your ideal trip.
Worry-free planning: Your 1:1 travel consultant in Asia will take all the uncertainty out of your planning, helping you navigate any travel restrictions. 
No-risk booking: 100% refund policy! (up to 14 days before departure)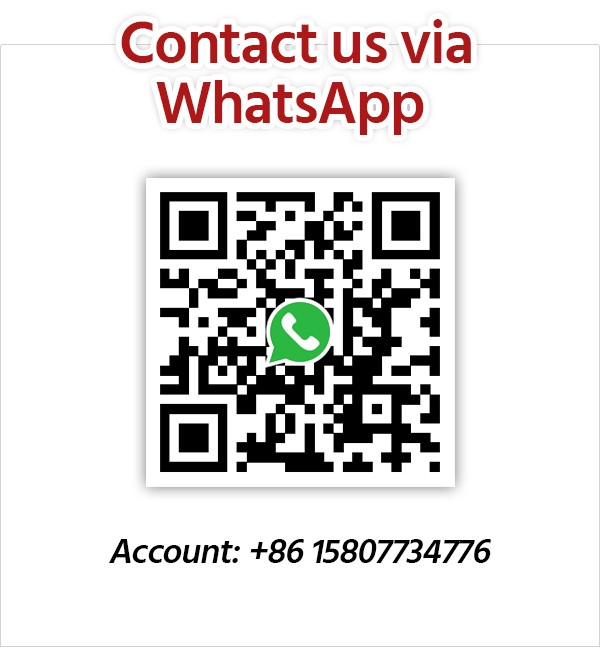 Get Inspired with Our Sample Itineraries
At Asia Highlights, we create your kind of journey — your dates, your destinations, at your pace. You can have any trip tailor made for your travel.
More Travel Ideas and Inspiration