Find below the most frequently asked questions on visiting Angkor Wat.
A Journey to Mysterious Cambodia and Idyllic Vietnam
Angkor Wat
Q1: What is Angkor Wat?
A: Angkor Wat literally means the "city temple". It's the largest single religious monument in the world. The temple complex is a highly symbolic structure with layout based on a sacred design of the Hindu cosmos.
Q2: Where is Angkor Wat?
A: It's in Siem Reap, Cambodia. It's easy to get to by air from many Asian cities, especially neighboring cities such as Bangkok, Ho Chi Minh City and Kuala Lumpur.
Q3: When was Angkor Wat built?
A: It was built in the early 12th century during the reign of King Suryavarman II, with later additions.
Q4: Why was Angkor Wat built?
A: It was originally dedicated to the Hindu deity Vishnu to express the king's devotion and enable the king to be a recipient of Vishnu's beneficence. It was also a show of the king's power and the empire's prosperity.
Q5: Why does Angkor Wat face west, rather than the traditional east?
A: The most likely explanation is that the temple was dedicated to Vishnu, frequently associated with the west. An alternative explanation is that it was built primarily as a tomb for the king, as the western-orientation is often associated with death.
Q6: When was Angkor Wat discovered?
A: The temple was visited in the mid 19th century by Henri Mouhot, a French naturalist. Publication of his travel notes popularized the ruins among western readers.
Before Mouhot's visit, some western visitors had already been there, but little attention was paid to their reports. The temple itself had never been forgotten by the Khmers and always remained a place of worship.
Q7: What's the difference between Angkor Wat and Angkor Thom?
A: Angkor Wat is a single Hindu monument built during the early 12th century by King Suryavarman II.
Angkor Thom, which means the "great city", was once the largest known city in Khmer empire. It was founded during the late 12th century by King Jayavarman VII. Within the city there are many ruins; of which Bayon is the most famous, with many smiling stone-carved Buddha faces.
Get to know More facts about Angkor Wat and Why Angkor Wat was built.
Visiting Angkor Wat
Q1: How do I get to Angkor Wat from Siem Reap International Airport?
A: It's a 10-minute journey by car from the airport to Angkor Wat. The most convenient way is to book a pick-up service.
Q2: What kind of clothing is suitable?
A: Dress modestly, keeping your shoulders and legs covered. Wear light clothes and soft shoes.
Q3: How many hours do I need to visit Angkor Wat?
A: About 2 or 3 hours.
Q4: When is the best time of day to visit Angkor Wat?
A: No matter what time of day you visit, you'll see some features at their best; visiting at sunrise or sunset may be especially memorable, but often quite crowded.
Q5: Where is the best spot for watching the sunrise or sunset?
A: Either side of the lotus pond from the west entrance; or the summit of Phnom Bakheng. Your guide will show you the best spots for photography.
Q6: Does the visit require a lot of walking?
A: Sort of. The physical demands are medium, with about two or three hours of walking. The temple complex is quite large. You'll walk along the causeway and around the galleries before climbing stairs to reach the central tower.
Remember to wear good walking shoes. If you feel tired, just sit down somewhere and have a rest.
Q7: Should I visit all the galleries of bas-reliefs?
A: It's not necessary to visit all the galleries. If you are a first-time visitor, we recommend you first take in the west gallery and the south gallery.
Continue to read How to appreciate Angkor Wat to know some of the special sights you'll see at Angkor Wat. And learn the Temple-visiting etiquette at Know Before You Visit Angkor Wat .
Recommended Itinerary
Planning a Trip to Angkor Wat
Q1: What is the weather like in Siem Reap in August? Or is it worth waiting to go in December?
A: The rainy season is June to October. During these months it's hot and humid in Siem Reap, often with rain in the afternoons. Everything is emerald green and it tends to be quieter with fewer tourists.
The dry season is November to February, an ideal time to visit. It's much cooler and the sky is clearer than usual. It can, however, be crowded with hordes of tourists.
Q2: What's the best means of transportation to and from Angkor?
A: The most comfortable and flexible way to travel is by hiring a private car with air-conditioning.
Tuk tuks are easy to find in downtown Siem Reap and around the temples. They can be fun, even if rather bumpy. Just make a deal with the driver and he will take you around the temples and wait outside.
Q3: Do we have to pay to visit Angkor Wat? If yes, what's the fee?
A: Three types of ticket are now available:
a 1-day ticket for $20 US,
a 3-day ticket for $40 US (valid for any three days within a week), and
a 7-day ticket for $60 US (valid for any seven days within a month).
There will be a price-rise starting from 1st February, 2017. The new prices will be:
a 1-day ticket for $37 US,
a 3-day ticket for $62 US (valid for any three days within a week), and
a 7-day ticket for $72 US (valid for any seven days within a month).
Q4: Is it feasible to visit Angkor Wat for a few days as an add-on to a trip to Thailand?
A: Yes, it's definitely worth the detour either from Thailand or from Vietnam. It takes about three days to see most of the temples in Angkor and one day to see the highlights.
There are some other striking temples, such as Bayon, Ta Prohm and Banteay Srei, to see after your visit to Angkor Wat.
Q5: What currency is used in Siem Reap?
A: The Cambodian currency is the riel, but most transactions can be made in USD. Prepare some small change; a supply of US one-dollar bills would probably come in handy. It's easy to obtain cash from a bank or an ATM downtown.
Q6: Any suggestions for accommodation?
A: Best stay in downtown Siem Reap, where you can stroll around at night and find food and drink. Also, it's near the airport and the Angkor area, quite convenient for transport. We recommend Sokha Angkor and Tara Angkor as the best-value hotels.
More about How to plan a trip to Angkor Wat.
Guides and Drivers
Q1: Is it worth booking a tour or better to do it alone?
A: If you prepare well enough, by reading up on the history and religion, on what to appreciate in the temple, things to look out for and routes to take etc, then you may well visit alone.
Otherwise, you'll find it hard to understand the temples and won't know where to begin. Most of our customers find that booking a tour makes their experience more enjoyable.
Q2: Is it necessary to have a guide?
A: A knowledgeable guide is definitely helpful for showing you where to visit and how to appreciate each specific temple. You may miss something if you don't have a guide and may end up just picking your way through the ruins.
Q3: Can I see the major temples on foot?
A: Walking is possible but it will limit your options and make you more tired. It would be better to hire a tuk tuk or a private car, since the distances between different temples are quite large.
Q4: Will the driver wait for me when I visit the temples?
A: Yes, if requested he'll wait for you outside and take you wherever you want to go. You'll be happy to relax in an air-conditioned car after walking a lot.
Q5: How should I tip the guide and the driver?
A: If you feel satisfied with their service, you may tip any amount you think appropriate. Our suggestion is $10 US per day for a guide and half that for a driver.
Visit Cambodia with Asia Highlights
At Asia Highlights we offer tailor-made tours through Asia, where you can enjoy all highlights as well as amazing cultural experiences. To get started, send us an email.
Why Travel with Asia Highlights During the Pandemic
Tailor-made experience: All of your ideas/needs will be carefully considered to create your ideal trip.
Worry-free planning: Your 1:1 travel consultant in Asia will take all the uncertainty out of your planning, helping you navigate any travel restrictions. 
No-risk booking: 100% refund policy! (up to 14 days before departure)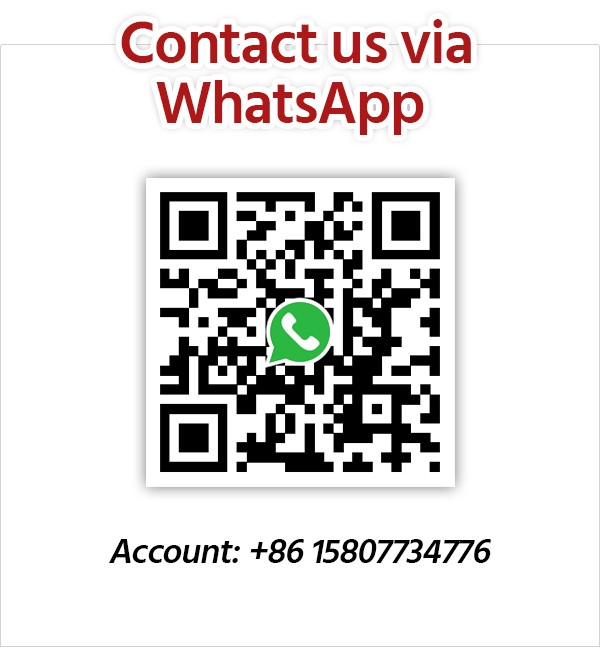 Get Inspired with Our Sample Itineraries
At Asia Highlights, we create your kind of journey — your dates, your destinations, at your pace. You can have any trip tailor made for your travel.
More Travel Ideas and Inspiration