So your tour is confirmed, flights are booked, and bags are packed. Everything looks ready and good to go. But, hey, did you arrange travel insurance? Oh yes, you had lots of options, but got lost back then in tons of insurance pitches.
After talking to previous customers, and taking into account our knowledge of destinations, we think these four easy steps can help you get started.
Four Easy Steps for Choosing Travel Insurance
Many times we have been asked how to choose travel insurance for family trips to Asia. Instead of advertising for any particular companies, we have come up with four easy steps that will help you make a wise choice.
Understand the Differences Between Insurance Options
Feeling swamped in a jungle of different insurance policies? Take a quick overview of the different travel insurance products below.
Travel accident insurance
This provides insurance against accidental death and dismemberment (AD&D). Sudden loss of life or baggage, due to transport failure or flight accidents, is covered.
Most credit card companies or insurance agents offer this insurance as a basic starting point. Policies and costs differ, but normally this is affordable. It is more attractive to families who are often on the move, for it offers continuous and long-term protection.
Travel medical insurance
Be aware that your normal medical insurance is unlikely to cover your trip to Asia. Travel medical insurance, which is often cheaper than normal insurance, can be a wise addition to your standard insurance plan.
Your health disagreeing with Asian climate or food may manifest itself in anything from mild discomfort to serious disease, including the ubiquitous diarrhea or food poisoning. Travel medical insurance should be on your shopping list, especially when traveling with young kids.
Medical evacuation insurance
Medical evacuation insurance is like a deluxe version of common travel medical insurance, focusing on evacuation and repatriation. It may include the costs of being hospitalized, emergency medical reunion, returning children back home, or AD&D benefits.
Costs vary according to destination. If you are traveling to a destination with an unstable political situation or with frequent natural disasters, this is a higher-priority consideration.
Package travel insurance
Package travel insurance is a clear-cut plan that covers almost all aspects of your travel, including medical expenses, baggage losses, flight and trip cancellation, and interruption to overseas SOS rescue. Such a comprehensive insurance plan can set your mind at ease.
Some plans also offer expanded coverage for participation in sport and special equipment (e.g. golf clubs, camping gear and fishing kit). It is generally a wise choice for families.
If you happen to be a globetrotter and are always on the move, annual travel insurance may also suit. Most annual insurance plans provide a year's worth of protection, as offered by other plans, yet the average price per person per month is much less. This keeps things simple and is particularly good for vacations longer than three weeks.
What Our Customers Said
We had an amazing trip to Thailand

We had an amazing trip to Thailand with Asiahighlights. Every detail was perfectly organised and we always had an instant customer support service in case of any issues.

More

bugra t, Nov 2022

Great experience!

Bella was very helpful and responsive to all our questions. They handled all the arrangements very professionally and we had a wonderful time! We would definitely recommend and use them again!

More

Christie, Nov 2022

I contacted to Bella from Asia Highlights

I contacted to Bella from Asia Highlights that to buy tickets to Yi Peng Festival in Chiang Mai when i was in my country.She helped me very much.You can trust this agency, and i advice Bella as the best!!

More

Elena, Nov 2022

I had booked Chiang Mai Yi Peng Sky Lantern Festival

I had booked Chiang Mai Yi Peng Sky Lantern Festival with Asia Highlight Travel, my travel advisor was Bella Kiu, the experience was great, got my tickets , communication was seamless.

More

Siskazi Lindeni, Nov 2022

Thank you Iris Wang & Bella Liu

I thought "no hope" in getting the tickets to Yee Peng Festival organize by CAD. Fortunately, together with Bella Liu, I managed to secure all our tickets. No one left behind. This trip to Chiang Mai will be a memorable one.

More

Little Puppy, Nov 2022

Very accommodating and helpful

Bella was super helpful in getting my ticket to the Yi Peng festival exchanged and was very accommodating. Quick and easy transaction and received ticket within 24 hours. Good communication throughout the process.

More

Helen Powell, Nov 2022

Very accommodating and helpful

Asia Highlights as a whole is also very informative and contains helpful advice that has helped me plan my travels in Thailand.

More

Helen Powell, Nov 2022

You are in safe hands

Albee was an absolute pleasure to work with. She responded to my suggestions readily to find suitable alternatives for my 2 week trip to Thailand with my wife. She answered all my questions promptly and thoroughly.

More

RJ, Oct 2022
Assess Your Risks
Now you need to take a closer look at the nature of your travel and your planned destination. A vacation with beachcombers is quite different from traveling with teenagers who are crazy about rock climbing.
If your travel involves many activities, read carefully any insurance clauses dealing with specialty travel or adventure sports. On the other hand, we all tend to be a bit adventurous on vacation. It is important not to classify common outdoor activities like mountain biking, long-distance trekking, or horseback-riding as adventure sports.
You have gleaned enough information at this stage in regard to choosing a destination (if you haven't decided yet, read our article on How to Choose Destination for Your Family Trip to Asia).
This helps with risk assessment, too. Unforeseeable events that might cause loss include acts of God (e.g. typhoons, earthquakes, flows of debris and tsunamis), civil uprisings, strikes or failures of airlines, railways or other ground facilities.
Check Your Current Insurance
Knowing what you have helps you decide what to get. Although you may know your current insurance includes house, car, medical or life insurance, it's still a good idea to check it up to make sure if your trip will be covered or if you will need to purchase more.
You may contact your agent or log in to the insurance company website. Examine the details regarding travel, paying special attention to beneficiaries, coverage and amounts.
If you decide to purchase new insurance for family travel, try to bundle it up with one of your existing insurance packages. For example, have your house insurance and travel insurance with one company. Expanded policies are available at most companies, along with discounts and credits on current plans.
Consult with an Agent Before Making the Next Move
Yes, your insurance agent might try to talk you into buying more insurance. But after all your research and consideration, you already know what you are looking for. An agent comes in handy when you find some items on the insurance plan are just too vague or too complicated to understand.
Some travel insurance plans also come with 24/7 travel consulting, which can be welcome icing on the cake.
There are some basic, must-have features that you should look for:
Your destination is covered on the plan
For example, Myanmar – the entire country or some parts of it – might not be on the list of some travel insurance companies.
Every member of your family is covered on the plan
Most insurance covers all family members whose names are documented in the plan. Special note: generally speaking, travel insurance doesn't include third-parties whose names are not in the insured list, even though they might also be next of kin.
You need to purchase insurance separately if one or more members of your family travel with others who are not in your family travel insurance plan.
Trip delays/postponements
Cancelled travel & accommodation expenses
Loss of or damage to personal baggage & personal effects
You might have chosen some locally-run, low-cost airlines; be aware that they might not do so well as big national airlines when it comes to baggage management. Keep that in mind when purchasing travel insurance.
General health and medical expenses
Special hospitalization or medical evacuation expenses
Special event cancellation expenses
This may come in handy when (for example) a hot-air-balloon flight in Bagan is cancelled due to poor weather.
Replacing lost travel documents, including relevant travel and accommodation expenses
Failure to execute travel services due to bankruptcy or breach of contract of a travel agent or service supplier
This is extremely important if you decide to travel with an agent who seems to have little feedback on the internet.
Before you actually decide which insurance company you are going to use, talk to your family and make sure everybody is on the same page. Explain why you think travel insurance is necessary and why you are choosing this company. If possible, explain the coverage, and claim process.
Recommended Itinerary
Four Tidy Tips from Asia Highlights
Purchase Travel Insurance as Early as Possible
There are three important points in time with respect to purchase of travel insurance: when your first payment for the trip is made; eligibility dates for specific benefits; and your trip departure date.
Firstly, we suggest you purchase insurance once the deposit for your trip has been paid (or at least the initial payment). This may also be the recommendation of some travel insurance companies. You can have some idea of the total expected trip cost, and choose your insurance plan accordingly.
Secondly, you need to consider specific terms of benefits that are of extra importance to your family, for example, medical care expenses. Polices differ. For example, 'Cancel for Work Reasons' coverage only applies up to 14 days after the deposit (or initial payment) is made. This will play into the decision about how late you should buy your insurance.
More and more companies allow travelers an additional purchase even after they are already on the plane to Singapore or Tokyo. Special provisions must be noted: the start date of the policy coming into effect is always dated the next day or later, and such a post-departure insurance plan doesn't cover claims arising from any known situation (which may include pre-existing medical conditions).
Don't be Confused by the Vacation Waiver
Vacation waiver seems like a warm and fuzzy fad that is both easy to understand and user-friendly. You should, however, be clear about the differences between a vacation waiver and common travel insurance. They differ in these aspects. With vacation waivers:
there are fewer regions, reasons or insured persons covered than with normal travel insurance;
trip interruption, no matter for what reason, is not covered once the trip starts;
financial or physical failure caused by travel agents or tour operators that sell the waiver is not covered;
some non-refundable or unchangeable services are not covered;
expenses caused by health issues, travel failure, travel bans or natural disasters are not covered; and
loss of travel documents, luggage or personal belongings is not covered.
Vacation waivers are sold to offer extended flexibility in case of change or cancellation, which is definitely not a substitute for normal travel insurance.
Sync with Indochina's Heartbeat
Understand What it Doesn't Cover
Travel insurance gives you peace of mind but let's be clear: it's not a cure-all. Some areas beyond coverage are easy to overlook or misunderstand. Normally, travel insurance doesn't cover the following circumstances, for which your claims might be denied.
Pre-existing medical conditions
Pre-existing medical conditions are present before travel insurance is purchased. They can be something simple, or as serious as heart disease, cancer, type-II diabetes or asthma. You can add a Pre-existing Medical Condition Waiver to cope with potential losses.
Psychological or nervous disorder
Changing your mind too early without proper documentation or explanation
Canceling a trip entirely or partially without proper documents, such as a doctor's examination and diagnosis suggesting a trip cancellation, tends to get denied when filing claims, unless you've purchased a Cancel for Any Reason policy.
Losses due to personal reasons
Personal reasons vary widely; from oversleep, to missed flights, to losses due to being legally drunk, or under the influence of drugs. Different plans will have their own particular exclusions.
Tourism travel medical losses or expenses
If you receive medical treatment or healthcare beyond your country's borders, excessive expenses or losses incurred during the process or directly caused by it are not within the coverage of normal travel insurance or domestic medical insurance. However, more companies now offer extra Tourism Travel Medical Insurance to cope with the unknown.
Losses due to nuclear radiation or radioactive contamination
Losses incurred while the insured is participating in an unlawful act
Losses incurred due to extreme weather, war, military action, civil disorder, or riots
Keep Receipts
All insurance plans will detail what kind of unpredictable or uncontrollable events are beyond their scope. With a Cancel for Any Reason Plan, you may require a cancellation if you are aware of some aforementioned situations that will compromise your trip experience.
No matter how busy you may be, it is vital to allow yourself some time for travel insurance research and purchase. Once you are done, share the information with your travel agent and relatives or close friends at home, for their records.
During your family travel to Asia, remember to gather and keep receipts if possible, including receipts from pharmacies or luggage loss reports from airlines, which should be helpful when raising claims.
We are not trying to cause alarm but to create physical and mental security, as there's a lot beyond your control when traveling aboard. For what it's worth, a well-designed trip with comprehensive understanding of your own needs and conditions can be half the battle.
Organize your trip right now with our all-in-one services!
Recommended Itinerary
Plan your Family Trip to Asia with Asia Highlights
Asia Highlights welcomes the chance to help you achieve your travel plans. See our itinerary below and let us do the work for you.
15-Day Family Trip to Mongolia, China and Thailand
You might like to read
Security and Health When Traveling to SE Asia
Know Before You Visit Angkor Wat
Why Travel with Asia Highlights During the Pandemic
Tailor-made experience: All of your ideas/needs will be carefully considered to create your ideal trip.
Worry-free planning: Your 1:1 travel consultant in Asia will take all the uncertainty out of your planning, helping you navigate any travel restrictions. 
No-risk booking: 100% refund policy! (up to 14 days before departure)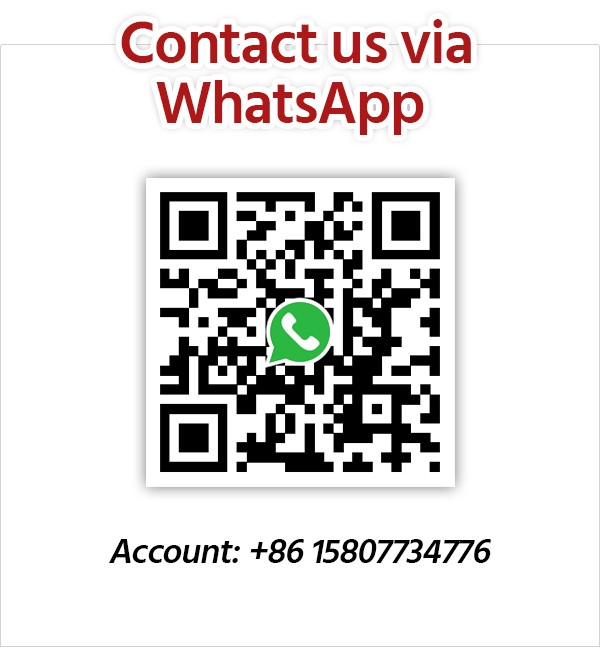 Get Inspired with Our Sample Itineraries
At Asia Highlights, we create your kind of journey — your dates, your destinations, at your pace. You can have any trip tailor made for your travel.
More Travel Ideas and Inspiration