Your trip is planned and you're excited to go, but one question still remains, what should you pack? Luckily, Asia Highlights has helped all kinds of families to travel in Asia, so we have some advice to share with you.
The key things to consider are the time of year you travel, the type of traveling you will be doing, and some must-have things for individual needs when making your packing list. Everyone is a little different, so you will need to use your best judgment when it comes to your family.
Some of the most important things to pack are your passports, daily medication, suitable clothing, a raincoat or umbrella, and of course a camera. Sunscreen, bug spray and a basic first-aid kit are always good things to carry with you, but can also be purchased upon arrival.
Quick Facts
Check to make sure your hotel has a laundry service, so you can bring less clothes and just have your laundry done while on vacation.
When traveling with a child under five, we highly recommend bringing your own stroller. Usually yours will be more comfortable than ones found overseas.
Rolling your clothes instead of folding them when packing is a great way to save space.
Always have your carry-on stocked with all your essentials just in case your luggage goes missing.
Keep copies of all your important documents in more than one place.
Consider the time of year
When thinking about what to pack, you will need to do a little research about the typical weather in that area at that time of year. We always recommend packing at least a few layers of long-sleaved clothing (even if you are going during the hot season), especially for children to use as sun protection.
Always be aware that the weather can change rapidly anywhere. An umbrella or a waterproof backpack can be a camera-protecting or cold-preventing item for unseasonable rain. Anything you forget at home can usually be easily replaced while traveling and turn into a lasting souvenir.
What Our Customers Said
We had an amazing trip to Thailand

We had an amazing trip to Thailand with Asiahighlights. Every detail was perfectly organised and we always had an instant customer support service in case of any issues.

More

bugra t, Nov 2022

Great experience!

Bella was very helpful and responsive to all our questions. They handled all the arrangements very professionally and we had a wonderful time! We would definitely recommend and use them again!

More

Christie, Nov 2022

I contacted to Bella from Asia Highlights

I contacted to Bella from Asia Highlights that to buy tickets to Yi Peng Festival in Chiang Mai when i was in my country.She helped me very much.You can trust this agency, and i advice Bella as the best!!

More

Elena, Nov 2022

I had booked Chiang Mai Yi Peng Sky Lantern Festival

I had booked Chiang Mai Yi Peng Sky Lantern Festival with Asia Highlight Travel, my travel advisor was Bella Kiu, the experience was great, got my tickets , communication was seamless.

More

Siskazi Lindeni, Nov 2022

Thank you Iris Wang & Bella Liu

I thought "no hope" in getting the tickets to Yee Peng Festival organize by CAD. Fortunately, together with Bella Liu, I managed to secure all our tickets. No one left behind. This trip to Chiang Mai will be a memorable one.

More

Little Puppy, Nov 2022

Very accommodating and helpful

Bella was super helpful in getting my ticket to the Yi Peng festival exchanged and was very accommodating. Quick and easy transaction and received ticket within 24 hours. Good communication throughout the process.

More

Helen Powell, Nov 2022

Very accommodating and helpful

Asia Highlights as a whole is also very informative and contains helpful advice that has helped me plan my travels in Thailand.

More

Helen Powell, Nov 2022

You are in safe hands

Albee was an absolute pleasure to work with. She responded to my suggestions readily to find suitable alternatives for my 2 week trip to Thailand with my wife. She answered all my questions promptly and thoroughly.

More

RJ, Oct 2022
Consider your travel duration
Lugging around a heavy bag is the last thing you are going to want to do after a day of taking in the sights. So, for most people traveling two weeks or less, we highly recommend packing as light as possible. This makes crossing boarders and moving from place to place that much easier.
One way to optimize the space in your suitcase is to consider bringing clothes that dry fast. You can always find places to get your clothes washed as you go, this can help you bring far less clothes. Getting your clothes washed in Asia is usually very cheap.
For longer journeys you can consider leaving certain items behind throughout your journey. This might also be a great method for those that end up buying too many souvenirs. You can always leave behind a towel or shoes that have seen better days.
Individual needs
When traveling with young children you need to make sure that you have everything they will need to be entertained and comfortable on the long journey, especially utensils for eating that might be difficult to find in Asia.
Diapers and other dispensable items (like baby wipes and baby powder) can be purchased once at your destination, but the selection might not be what you are used to. So we recommend at least bringing enough to last a few days longer than the time it will take to get there.
For older children this is a great opportunity to learn how to pack. You can even let them have some freedom to pack for themselves. We do encourage parents to limit how many things they can bring, and not to pack too many electronics otherwise they might miss out on this great opportunity to really experience your destination.
Limiting luggage to the essentials
One of the best ways to help yourself limit your luggage is to make a checklist and stick to it. Only pack the most important stuff and cross off the things that can be substituted and done without.
One thing that you can't do without when traveling with a toddler or child under five, is a stroller. These can be used right until you board a plane. When you are checking in your flight at the gate, the airline can help you add a tag to your stroller so that it can be stored during the flight and retuned to you when you land.
When traveling with aging parents or people with mobility restrictions, please consult with us about their specific needs and we will let you know all your options, based on your desired travel destinations. Most of the time, private cars and taxis can be arranged to avoid any inconveniences.
Your carry on can be your life saver if your luggage somehow goes missing. This is why we highly recommend packing most of your essentials in there, as well as a change of clothes, so you will be able to survive with just your carry on for a few days.
A 2-Week Vacation including Peaceful Vietnam and Colorful Thailand
Enjoy packing as a family
Packing doesn't have to be a chore; instead it can be turned into quality family time. One way to get the kids involved is to let them create their own packing list. This gives them some freedom over what they want to bring, but parents will need to help guide them and make sure they aren't packing too many toys.
The best way to be prepared is to start packing early. You can even do a practice pack a couple of weeks before. By doing a practice pack you will see how heavy your luggage will be or how much space everything will take. This is a great technique for cutting down and re-evaluating what you are packing.
While at the airport or anywhere in transit, put someone (maybe one of the children) in charge of watching the luggage. This will give them an important job, while not asking too much of them. Be sure to keep all the important documents with one of the parents, and a copy of everything somewhere else.
Travel with Asia Highlights
When you choose to travel with Asia Highlights, we always take into account your personalized needs and wants. We have been helping individuals and families travel in Asia for more than 20 years and can't wait to share our experience with you.
For more information please contact us directly or have a closer look at our tour packages here.
15-Day Family Trip to Mongolia, China and Thailand
You might like to read
Why Travel with Asia Highlights During the Pandemic
Tailor-made experience: All of your ideas/needs will be carefully considered to create your ideal trip.
Worry-free planning: Your 1:1 travel consultant in Asia will take all the uncertainty out of your planning, helping you navigate any travel restrictions. 
No-risk booking: 100% refund policy! (up to 14 days before departure)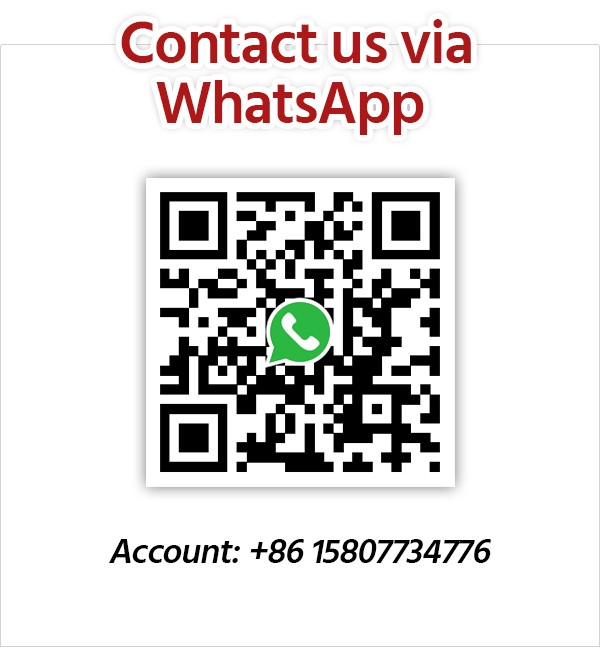 Get Inspired with Our Sample Itineraries
At Asia Highlights, we create your kind of journey — your dates, your destinations, at your pace. You can have any trip tailor made for your travel.
More Travel Ideas and Inspiration