Is it safe to travel to Myanmar? What vaccines should we have before leaving for Cambodia? Is Thai food good for my dairy-allergic children? Many concerns may arise before you travel to Asia.
Myanmar is going through a difficult period, but it is still safe to visit. The problematic zones are concentrated in the north of the country, along the Chinese border – far away from the usual tourist tracks.
If you are planning to visit Cambodia (or any other Southeast Asian country), then consult your doctor to see if any vaccines are required. Vaccinations for Cambodia are usually "recommended" but not mandatory.
Dairy products are quite uncommon in all of Southeast Asia. It is always a good thing to double-check, but encountering dairy products in a Thai restaurant, for example, is highly unlikely.
Quick Facts
Enjoy the wide variety of cuisine that Southeast Asia has to offer.
Taste all the amazing food at an affordable price.
Know and respect the local customs to get the best out of your experience.
Staying healthy and safe while travelling around is usually easy.
What Our Customers Said
We had an amazing trip to Thailand

We had an amazing trip to Thailand with Asiahighlights. Every detail was perfectly organised and we always had an instant customer support service in case of any issues.

More

bugra t, Nov 2022

Great experience!

Bella was very helpful and responsive to all our questions. They handled all the arrangements very professionally and we had a wonderful time! We would definitely recommend and use them again!

More

Christie, Nov 2022

I contacted to Bella from Asia Highlights

I contacted to Bella from Asia Highlights that to buy tickets to Yi Peng Festival in Chiang Mai when i was in my country.She helped me very much.You can trust this agency, and i advice Bella as the best!!

More

Elena, Nov 2022

I had booked Chiang Mai Yi Peng Sky Lantern Festival

I had booked Chiang Mai Yi Peng Sky Lantern Festival with Asia Highlight Travel, my travel advisor was Bella Kiu, the experience was great, got my tickets , communication was seamless.

More

Siskazi Lindeni, Nov 2022

Thank you Iris Wang & Bella Liu

I thought "no hope" in getting the tickets to Yee Peng Festival organize by CAD. Fortunately, together with Bella Liu, I managed to secure all our tickets. No one left behind. This trip to Chiang Mai will be a memorable one.

More

Little Puppy, Nov 2022

Very accommodating and helpful

Bella was super helpful in getting my ticket to the Yi Peng festival exchanged and was very accommodating. Quick and easy transaction and received ticket within 24 hours. Good communication throughout the process.

More

Helen Powell, Nov 2022

Very accommodating and helpful

Asia Highlights as a whole is also very informative and contains helpful advice that has helped me plan my travels in Thailand.

More

Helen Powell, Nov 2022

You are in safe hands

Albee was an absolute pleasure to work with. She responded to my suggestions readily to find suitable alternatives for my 2 week trip to Thailand with my wife. She answered all my questions promptly and thoroughly.

More

RJ, Oct 2022
Dining tips for family holidays
Southeast Asia offers an amazing array of cuisine, with different flavors, cooking styles and influences.
We assemble here some information you might find useful: the most characteristic features of each national cuisine (staple food, herbs, spices, and cooking styles), along with a quick overview of the average dining costs.
General information for dining in Southeast Asia
Most cuisine in Southeast Asia comes from a combination of traditional dishes and the influence of colonizing countries like Portugal, France, and Netherlands.
Even if each country has its own characteristic features when it comes to food, they all share a common foundation provided by rice, fish, vegetables, and fruit.
Vietnamese cuisine still contains French influence, and you will find coffee and baguettes alongside traditional food like dumplings and noodle-soup.
In Cambodia, you will find strong and contrasting flavors, often supplied by paste of fermented fish and curry.
Malaysian cuisine is complex and diverse: chili, shrimp paste, coconut, and soy sauce are essential. A typical Malaysian dish is made with steamed fish (or meat) and vegetables, with noodles or rice on the side.
Thai food is light, with a strong aromatic component. A proper Thai meal would consist of a soup, a curry dish, fish and vegetables. There is always a harmony of taste.
In Myanmar, fish-products like fish sauce and fermented seafood (ngapi) are widely used. The national dish is called mohinga, a noodle soup with fish and many different spices.
The staple food in Laos is sticky rice; galangal, lemongrass, and padaek (fermented fish sauce) are also essential ingredients. The most famous dish is larb, marinated spicy fish with many herbs and greens.
Recommended Itinerary
Special dietary needs
In major cities, there are many restaurants catering for special dietary needs such as dairy-free, gluten-free, vegetarian, vegan, and halal. In remote places, dining options are more limited, and we will carefully plan for this in advance.
Dining costs
In Southeast Asia, food always comes at an affordable price. If you dine in a restaurant, here are the prices you can expect:
all around US $10-15 per person.
Street food usually costs around US $2-4 per person. If you want to try it, choose your place carefully, checking, where possible, the hygienic conditions of the place and how they store their food (everything is usually in plain view).
Always drink bottled water and avoid too much ice (you cannot be sure about the water used in making the ice). Wash and peel all fruit; avoid uncooked meat.
For unfamiliar food, drink and fruit, better consult with your tour guide before eating: his/her advice can be extremely useful.
Table manners
Table manners are important: we want to respect our host and his/her customs. Some general rules, true for almost all the countries in Southeast Asia are:
If you are using chopsticks, don't stick them vertically into a bowl of rice: doing so reminds people of incense sticks used during funeral ceremonies;
Seniority matters: elders usually eat first, then everyone else;
When eating from a shared plate, use a pair of chopsticks to put food in your bowl and another pair to bring it to your mouth;
Avoid talking about sensitive topics during a meal (eg the Khmer Rouge in Cambodia, or ethnic minorities in Myanmar).
Respect your host: observe him or her to find out what to do, join the toasts (even with a glass of water), and accept the food you are offered (even if it's only a small bite).
Recommended Itinerary
Health tips when visiting Southeast Asia
Staying healthy is fundamental to fully enjoying your trip. When travelling to a different country, we will encounter different food and weather conditions: it is better to be prepared.
Here you can find some useful information about how to stay healthy when travelling in Southeast Asia.
Do I need vaccinations?
Before travelling to a distant country, it is advisable to consult your national websites for official announcements regarding specific countries and to talk to your doctor about useful vaccinations. Some vaccinations require multiple injections over a period of time, so it is better to plan this in advance (at least 4-6 months before your trip).
When visiting your doctor, it is also advisable to have a complete health check (this should be done anyway, before you do any serious travelling).
Staying healthy
All the countries in Southeast Asia have a tropical climate: temperatures are quite high all year round, and the rainy season sees high rainfall. Travelling in these countries requires some simple precautions:
Get plenty of rest, especially during hot days. Take frequent breaks when you are hiking under the sun;
Bring your own medication: pack up and bring along the medicines you might need (flu tablets, aloe vera, aspirin, antibiotics, etc);
Keep all your useful telephone numbers with you (your doctor's, insurance, family-members', any other emergency numbers, etc);
Use mosquito nets and DEET (insect-repellant) to avoid insect bites;
Travelers with disabilities should plan in advance to be sure their needs can be accommodated (Asia Highlights will make all the necessary arrangements).
Safety tips when visiting Southeast Asia
When travelling, you should always use common sense and stick to some standard precautions to avoid any problems. Some tips:
Keep your belongings and important documents in a safe place. Don't bring your passport with you when you are outside; instead leave it in your hotel room.
Sign up for travel insurance before leaving your country; hospitals in some countries can be expensive.
Beware of pick-pocketing (especially in crowded areas) and scams: do some quick research before visiting a country, to discover its most common scams.
When doing outdoor activity, follow the instructions of your guide and stay on the main paths. Don't venture inside the forests.
Book with Confidence with Asia Highlights
Since we are based in Asia, we can respond promptly any time special assistance is needed. Our experienced staff will craft the perfect trip for you, taking care of any aspect to ensure you enjoy hassle-free travel.
For more tips and travel experiences check out the following links.
15-Day Family Trip to Mongolia, China and Thailand
You might like to read
Top Southeast Asia Shore Excursions
Why Travel with Asia Highlights During the Pandemic
Tailor-made experience: All of your ideas/needs will be carefully considered to create your ideal trip.
Worry-free planning: Your 1:1 travel consultant in Asia will take all the uncertainty out of your planning, helping you navigate any travel restrictions. 
No-risk booking: 100% refund policy! (up to 14 days before departure)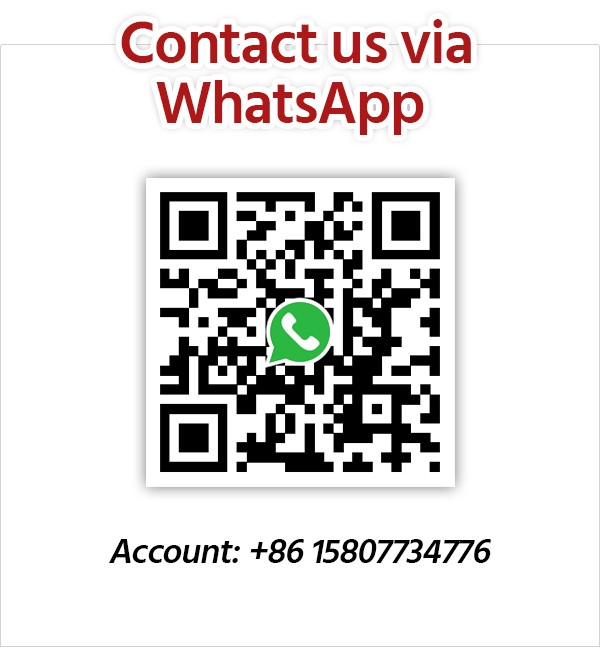 Get Inspired with Our Sample Itineraries
At Asia Highlights, we create your kind of journey — your dates, your destinations, at your pace. You can have any trip tailor made for your travel.
More Travel Ideas and Inspiration