Annual family vacation is definitely a big expense, which varies according to destination, type of vacation and trip duration. How to budget for your family trip to Asia is more about understanding where every penny is going than about cutting corners.
Certainly, a smartly budgeted trip can save. How should you obtain a clear-cut budget for your family trip to Asia? Here are some tips.
Plan as Early as Possible
Planning ahead gives you peace of mind, not just about the cost. Last-minute deals might sound simultaneously alluring and financially smart. But the truth is that so many things are unpredictable. Planning and paying at the last minute might, regrettably, mean you end up with the last-choice options. Adjacent seats on planes may not be available, hotels may only offer no-window rooms, and whale-watching boats may be sold-out. You don't want this kind of disappointment for a family vacation.
Early planning grants you the initiative. Since Asia is so far away, you already know that a big budget needs to be set aside for this trip. Destination research, which might take place even before your mind is set on one or two destinations, will help you a lot: understanding peak- and off-seasons, possibilities and prices for how to get there, what should be included in the budget, and setting price alerts for flights.
Keep Your Fixed Budget in Mind
Oftentimes, budget decides where you are going. Keeping your budget in mind helps you eliminate destinations that might be more ideal for next time. About 40% to 70% of your fixed budget should be set aside for things that are essential for the trip, including flights, visas and accommodation.
Budget also defines how you are traveling. Should you take a direct flight to Bangkok or transit in Hong Kong? The answer lies in how much you can afford on transportation. Children's prices for flights and activities should be considered. If possible, make sure everybody in your family understands how you are going to travel and why such a travel-style suits you just fine.
Recommended Itinerary
What Our Customers Said
We had an amazing trip to Thailand

We had an amazing trip to Thailand with Asiahighlights. Every detail was perfectly organised and we always had an instant customer support service in case of any issues.

More

bugra t, Nov 2022

Great experience!

Bella was very helpful and responsive to all our questions. They handled all the arrangements very professionally and we had a wonderful time! We would definitely recommend and use them again!

More

Christie, Nov 2022

I contacted to Bella from Asia Highlights

I contacted to Bella from Asia Highlights that to buy tickets to Yi Peng Festival in Chiang Mai when i was in my country.She helped me very much.You can trust this agency, and i advice Bella as the best!!

More

Elena, Nov 2022

I had booked Chiang Mai Yi Peng Sky Lantern Festival

I had booked Chiang Mai Yi Peng Sky Lantern Festival with Asia Highlight Travel, my travel advisor was Bella Kiu, the experience was great, got my tickets , communication was seamless.

More

Siskazi Lindeni, Nov 2022

Thank you Iris Wang & Bella Liu

I thought "no hope" in getting the tickets to Yee Peng Festival organize by CAD. Fortunately, together with Bella Liu, I managed to secure all our tickets. No one left behind. This trip to Chiang Mai will be a memorable one.

More

Little Puppy, Nov 2022

Very accommodating and helpful

Bella was super helpful in getting my ticket to the Yi Peng festival exchanged and was very accommodating. Quick and easy transaction and received ticket within 24 hours. Good communication throughout the process.

More

Helen Powell, Nov 2022

Very accommodating and helpful

Asia Highlights as a whole is also very informative and contains helpful advice that has helped me plan my travels in Thailand.

More

Helen Powell, Nov 2022

You are in safe hands

Albee was an absolute pleasure to work with. She responded to my suggestions readily to find suitable alternatives for my 2 week trip to Thailand with my wife. She answered all my questions promptly and thoroughly.

More

RJ, Oct 2022
Understand What the Big Expenses Are
The free spirit of "anything goes" doesn't always apply for family trips, if you don't want to be caught frowning upon the bills when you return home. The cost of an overseas trip to Asia can be divided into four main elements. Estimating the cost of each will launch you on the right path.
Transportation
International flights are one of the main expenses. The optimal plan would be to fly directly. If impossible, you should count an extra overnight stay for transit flights, so you and your kids don't get worn out. When purchasing air tickets, you need to budget for 1) children's prices; 2) baggage prices; 3) additional services such as special in-flight meals, advance boarding, seats together and VIP lounges.
As for internal flights within Asia, there are lots of airlines to choose from, and most are budget-friendly. That makes air travel the number 1 choice, ahead of land travel, especially when you are traveling with small kids.
Accommodation
Choice of accommodation is totally contingent on your taste, from guesthouse to beach villa. Aim for the basics: safe location, clean rooms and breakfast-included. In Asia, accommodation that meets these three simple standards shouldn't cost too much, but you should be aware that price fluctuates drastically in different seasons. Refer to the following chart for a rough idea.
| Country | Peak Tourism Seasons | Price of a 4-Star Hotel/Night/Room | Price in Shoulder Seasons |
| --- | --- | --- | --- |
| Japan | January to May, September to early December | USD 200 to 300 | USD 180 to 260 |
| Chinese mainland | February to April, September to November | USD 100 to 150 | USD 80 to 120 |
| Mongolia | May to early August | USD 80 to 120 | USD 50 to 90 |
| Vietnam | October to May | USD 100 to 220 | USD 70 to 120 |
| Cambodia | Late September to early April | USD 80 to 120 | USD 40 to 100 |
| Laos | October to May | USD 100 to 220 | USD 70 to 120 |
| Myanmar | Late September to April | USD120 to 180 | USD 80 to 120 |
| Thailand | Late September to May | USD100 to 280 | USD 50 to 180 |
| India | October to March | USD120 to 200 | USD 100 to 160 |
| Singapore | All year | USD 200 to 300 | USD 200 to 300 |
| Malaysia | November to March | USD 130 to 180 | USD 70 to 120 |
| Indonesia | May to December | USD 120 to 200 | USD 70 to 180 |
| The Philippines | January to May | USD 100 to 160 | USD 80 to 120 |
| Sri Lanka | November to April | USD 120 to 180 | USD 90 to 130 |
| Nepal | October to November, June to September | USD 120 to 180 | USD 70 to 140 |
| Bhutan | December to Februaryt | USD 200 on average | USD 200 on average |
| Brunei | January to May | USD 100 to 200 | USD 80 to 140 |
Meals
Meals are pretty much the same story as accommodation; they can cost you $100 per person or nearly nothing. You can choose to have pizza by the pool for dinner in Siem Reap or go up the Tokyo Tower for a fancy meal. Living costs are relatively lower in Asia, but it is still necessary to budget around USD 15 per meal per adult and half that price for children. Don't forget to add snacks in.
Activities
Asia offers a wide range of child-friendly activities and most are cheaper than what you may be familiar with, for example, back in the States. It is almost impossible to calculate accurately how much a diving class will cost when you run into a bunch of agents on the street. The key is to include some major sites and activities (think about the "must-dos" on TripAdvisor, TripSavvy or Lonely Planet) and be flexible.
Besides the four elements above, there is another important expense that you shouldn't forget: travel insurance. This is part of the pre-vacation cost and it helps you to set your mind at rest. See How to Choose Travel Insurance for Your Family Trip to Asia.
Start to Create Memories Together in This Honeymoon Trip
Important Tips for Family Trip Budgets
Don't be dazzled by last-minute deals
This is especially true in respect of flights. Most last-minute deals come with restrictions, which are not a good idea when traveling with kids. Seats together might not be available, only seats in the back row left, for example. Make sure to book in advance.
Be smart on exchange rates
If you are using a travel agent, keep an eye on the exchange rate and make your payment when the rate seems good. For daily cash, exchange rates will be better at your destination country than in your own country.
Set a daily budget
When you are clear about how much you are going to spend, it is critical to set up a daily budget as distinct from the pre-paid costs (e.g. for flights, tours, hotels and reserved activities). Keep a record of how much you spend on a daily basis, for this will be helpful for your next trip.
Choose your hotels wisely
If your destination country is packed with a lot of sightseeing and activity opportunities, a fancy up-market hotel seems less necessary. Check out our choice of hotels at Top Hotels for Family Trips in Asia.
Eat like the locals
Street food, local noodle shops and neighborhood cafés are great and inexpensive options. Furthermore, they offer you a chance to blend with the locals.
Consider some low-cost airlines
Nominated as one of the best airlines in the world, Singapore Airlines offers great service, with punctual and safe flights at relatively good prices. Other good options include Vietnam Airlines, Bangkok Airways and Peach Aviation (Japan). Remember when booking to include family baggage fees (normally 60KG for a family of 4).
Rational shopping
You may set a goal for your kids when it comes to shopping; say shop for a collection of fridge magnets and make them stick to it (no pun intended). This draws you back to some extent from impulsive shopping.
All that being said, it would be easier if somebody designed a travel plan for you within your fixed budget. Talk to us and see how we can work around a travel fund of, say, USD 10,000 for two weeks in Thailand. Contact us now (tailor-made button).
Plan your Family Trip to Asia with Asia Highlights
Asia Highlights welcomes the chance to help you achieve your travel plans. See our itinerary below and let us do the work for you.
15-Day Family Trip to Mongolia, China and Thailand
You might like to read
Why Travel with Asia Highlights During the Pandemic
Tailor-made experience: All of your ideas/needs will be carefully considered to create your ideal trip.
Worry-free planning: Your 1:1 travel consultant in Asia will take all the uncertainty out of your planning, helping you navigate any travel restrictions. 
No-risk booking: 100% refund policy! (up to 14 days before departure)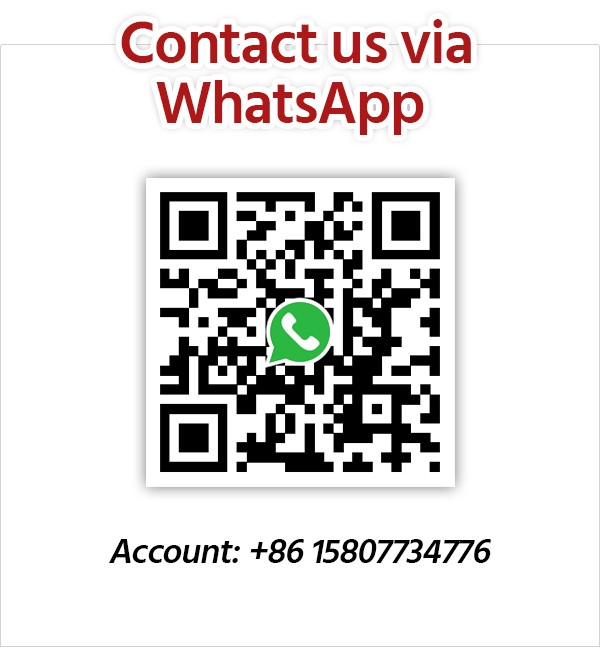 Get Inspired with Our Sample Itineraries
At Asia Highlights, we create your kind of journey — your dates, your destinations, at your pace. You can have any trip tailor made for your travel.
More Travel Ideas and Inspiration